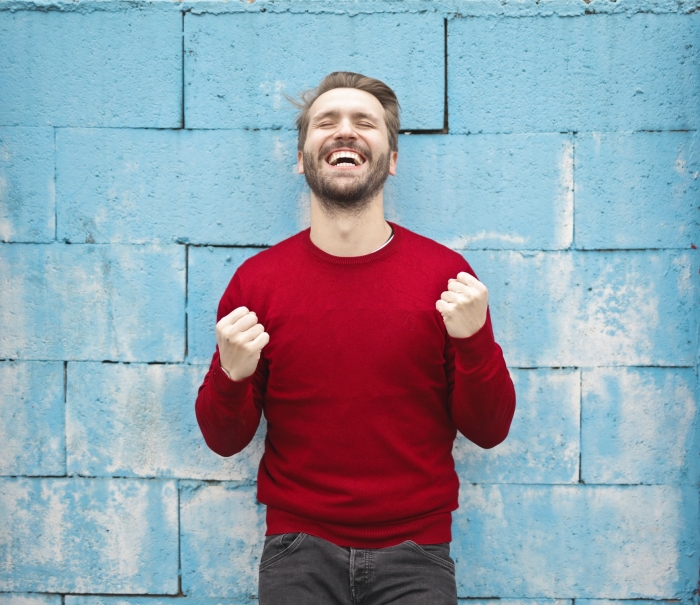 Follow these EASY 5 Tips to Improve Your Website's SEO. (BOOST website traffic)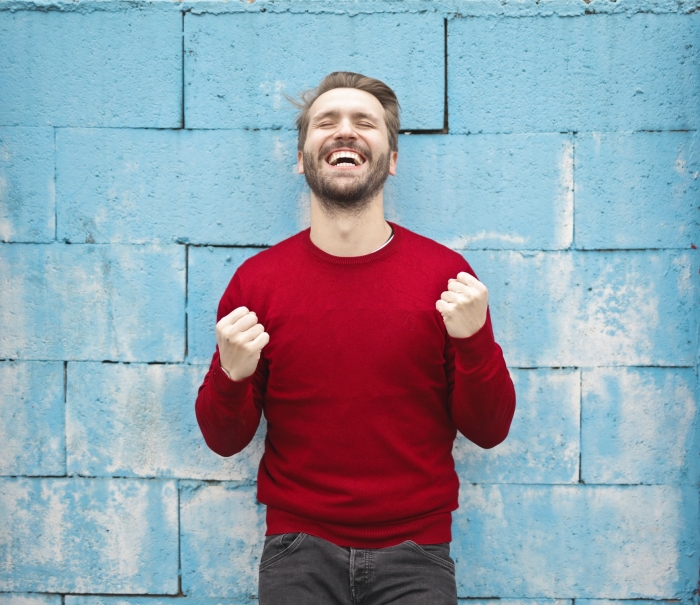 Interested in increasing your SEO rankings for free?
Once you make these improvements to your website, you should see a dramatic increase of traffic and in about 30 days.
The best part is that this strategy works on all WordPress blogs.
These tips are especially important for you to take action and follow if you own a business and need more leads.
Related Post: Checklist for Promoting your NEW Blog Post
Publish a niche of quality content
If you are creating quality content about a focused topic, Google will see you as an authoritative.
Your reward? Higher rankings!
If you keep up the good work, you'll become a valuable resource to your audience.
All sorts of great things occur when you create great content in which Google rewards you for:
Increase of dwell time (time spent on your site)
Increase of click-thru rate (CTR)
More social shares
Related Post: SEO Checklist for New Blog Posts
Use Alt Tags
An Alt tag (Alternative text) is a descriptive label given to each image.
Since Google can't see the text on images or understand what the image is about, you need to describe the image in text. Alt tags help the Google bots "see" your image.
You'd be surprised how many websites do not give every image on their website an Alt tag. You can gain a competitive edge! It takes 3 seconds to type in an image label. Just as it helps to add supportive images to your blog post and service pages, it makes sense to label them so Google understands them too!
You can also be rewarded by Google since many people search in Google's image search!
People may discover your content by clicking on photos from Google images.
Adding Alt tags is also helpful to users that use text-only web browsers. These are usually people that are visually imaged.
Since we're talking about adding alt tags, might as well tell you how to add them!
It's so EASY!
Here's how to add an Alt tag to an image in WordPress:
Go to "Media" > "Library" > Click on the image you want to add the Alt tag to > Add the descriptive text in the text box field labeled "Alt Text"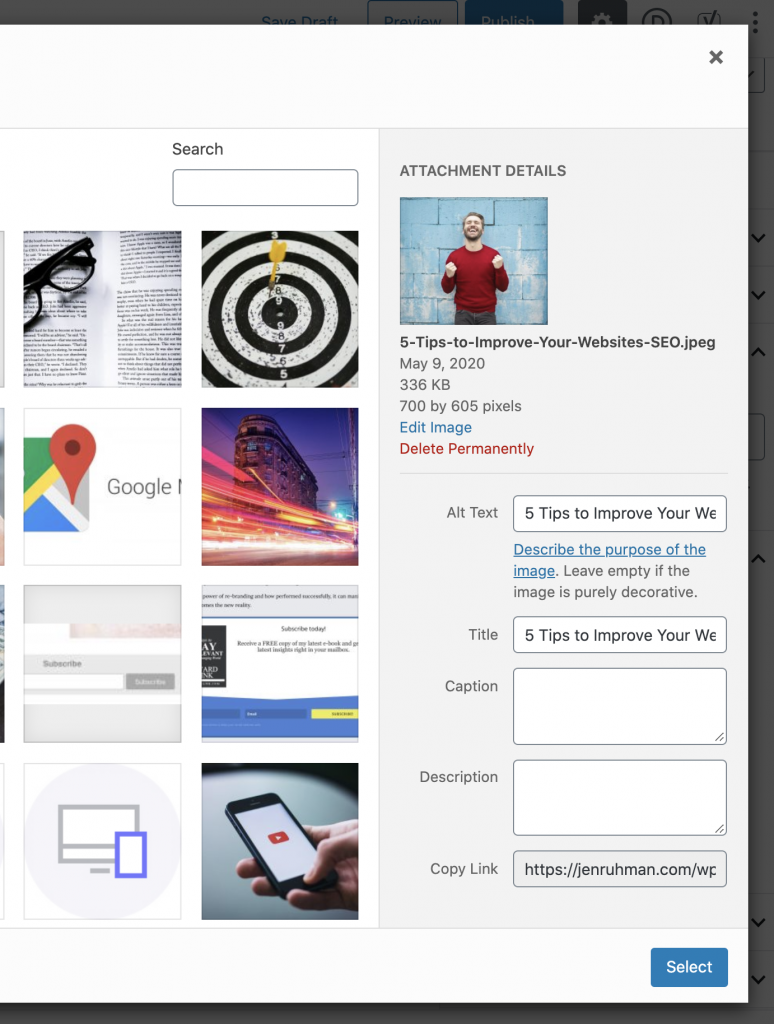 Add Properly Named Internal Links
The days of adding links on your such as "click here" are long gone!

There are zero SEO benefits when you add a link that does not describe the content of the linked page.
I LOVE internal links so much I wrote more about internal link SEO benefits here.
Here's an example how to properly add an internal link:
If you're new to blogging, you'll want to use an SEO checklist for blog posts to help each new blog post rank higher.
The internal link example above adds search engine optimization, simply by adding keywords to the blog post.
Make sure all your internal and external links are working! You can easily check for broken links here: https://www.drlinkcheck.com/
Add Fresh Content
When you visit a website that has not been updated in a very long time, it leaves a bad impression.
Stale content tends to make a website look almost abandoned and irrelevant.
Even if you have not published an entirely new blog post, you can go back into old blog posts and add "last updated – date here"
Fresh content on the other hand, keeps the Google bots visiting and crawling your website more often.
Geez, how often should I be writing new blog posts?
With fresh content, you gain domain relevancy.
An easy way to gain domain relevancy is by blogging on a schedule and actually sticking to it!
Related Post: Free Business Link Submission Directories
Gain Backlinks to each blog Post
Many people simply think blogging frequently will boost your SEO, while it's part of the equation, you need backlinks and social shares.
Actually, you should spend as much time promoting each blog post as you did writing each blog post!
There's an easy way to get backlinks and an easier way how to get social shares.
The first is by creating an infographic for each blog post and submitting each infographic to a FREE infographic directory.
Second, you can schedule your blog posts to be shared continuously by using a service called Meet Edgar. It's amazing, and Here's my Meet Edgar review. (not sponsored)
Speaking of backlinks, you also need backlinks to your Youtube videos. That's right! Check out my Youtube Advanced SEO Tips here.
Thanks for reading my awesome and effective SEO tips.
I understand these SEO tips can take time to do and if you're working for a small business, time is money!
It can be difficult to convince the owner of a business to invest either time or money into SEO services or time in allocating an employee to do SEO.
That's why I wrote the article SEO Facts Business Owners Overlook.
Sharing this with your boss can help convince them why SEO is so valuable.
And as always, if your SEO can use a little tune-up, I'm here to help your website! Remember, I'm an SEO Specialist in San Diego here to help.
Thanks,
Jen