Get your business on the map with Local SEO.
Hello, I'm Jen! With a decade of experience in SEO, and a special focus on local search, I've assisted numerous businesses, from cozy cafes to bustling boutiques, in boosting their visibility within their communities. I'm here to help you attract more local customers and increase your revenue through strategic Local SEO practices.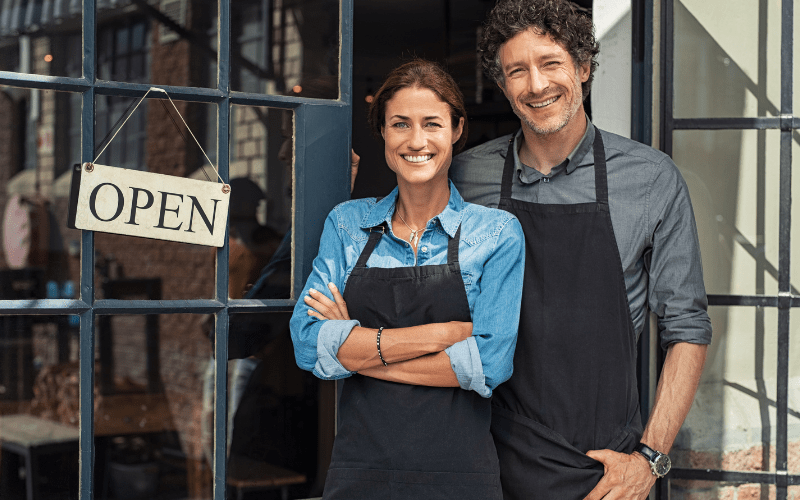 What is Local SEO?
Take your local business to new heights.
46% of all Google searches are local – People are looking for YOU, so make sure you're visible!
Webfx.com affirms this. Therefore, appearing at the top of local search results can significantly enhance your chances of being chosen over competitors who are less visible.
Local SEO, or Local Search Engine Optimization, focuses on optimizing your website to rank higher in local search results.
In simpler terms, when your site is finely tuned for Local SEO, it becomes more accessible to people in your community. This increase in local visitors can lead to more potential customers right at your doorstep, potentially boosting your revenue. It's an opportunity you definitely don't want to miss out on.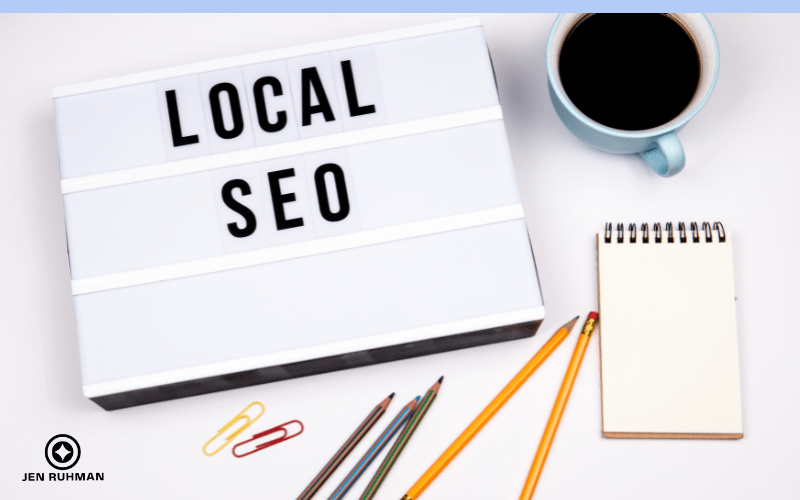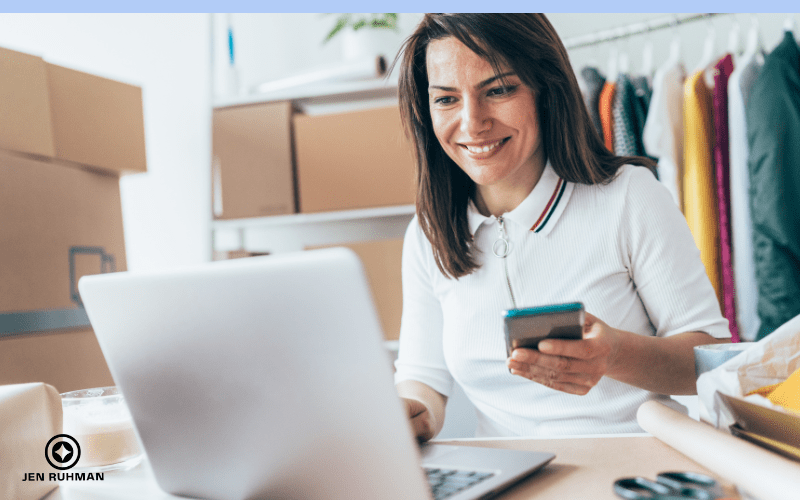 Make Google's Local Search Work for You!
With a tailored Local SEO strategy, you can secure a top spot in local search results, becoming the preferred choice for customers in your area ready to take action.
Are you prepared to capitalize on this and turn local clicks into loyal customers?
Consider this: 88% of local business searches conducted on a mobile device result in a call or a visit to the business within just 24 hours, and local searches lead 50% of mobile users to visit stores within a single day.
Uncover a World of Local Possibilities!
Embrace the power of Local SEO to transform your business into a prominent fixture in the local digital landscape. We excel at making you the top local choice for customers in search of your unique offerings
How it Works
Our Local SEO service is impressively direct and effective—aiming to prominently place you on the map, increase foot traffic to your local store, boost calls for your services, and enhance website conversions within your community.

1. Getting to Know Your Local Business
Our journey starts with an initial phone consultation. In this conversation, we'll delve into the particulars of your local business, grasp your goals (whether it's drawing in nearby customers or establishing a community presence), and devise a customized strategy that aligns perfectly with your budget.

2. Analyzing and Optimizing for Local Impact
Upon conducting a thorough audit of your website and an in-depth exploration of your local target audience, our Local SEO experts will persistently apply updates and improvements. Our goal is to boost your website's position in local search results, guaranteeing that your business captures the attention and visibility it merits within your community.

3. Witnessing a Boost in Local Visits
Patience plays a crucial role in SEO; it's a gradual process that doesn't provide immediate outcomes. Nevertheless, clients who have dedicated themselves to this strategic journey have experienced significant shifts in their local search rankings. They have climbed from positions far below the 100th spot, surging straight into the prized top ten, all within just a few months' time.
Local SEO Services Provided: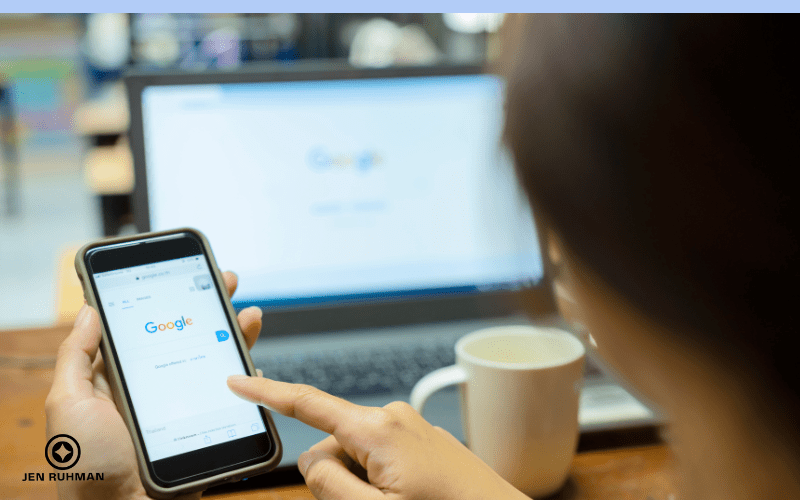 LOCAL GOOGLE MY BUSINESS SETUP

:

I'm on a mission to get your Google My Business Profile up and shining! We're going to pack it with all the good stuff that makes you irresistible to local folks. I'll make sure we include all the must-knows about your business—what you're all about, how folks can reach out, and genuine reviews from your happy customers. And of course, we can't forget those eye-catching photos that showcase the best parts of what you do. Together, we'll create a stunning page that helps local people find exactly what they need, right when they need it— and hey, that's you!
LOCAL AND NICHE BUSINESS LISTINGS

:

I'm here to help you spread the word about your business throughout the community, diving deep into both local and niche-specific directories. I'll take care of crafting and fine-tuning your business listings across an array of platforms, making sure we cover all the bases—from the broad, local directories to the more specialized spots that really speak to what you do. The goal? To make sure that wherever your potential customers are searching, they'll have no trouble finding you, ready and waiting to help them out.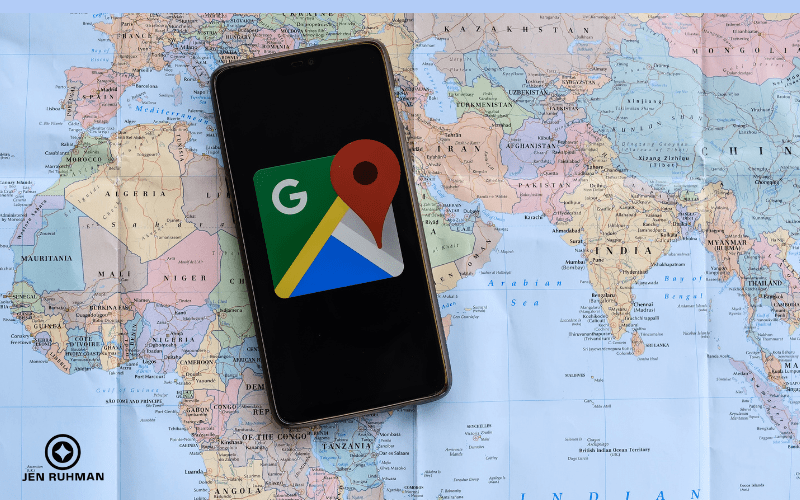 KEYWORD RESEARCH FOR LOCAL VISIBILITY:
Choosing the perfect keywords is super important if we want to get you noticed in your local community, and fast. When I'm sprucing up your Google My Business Profile, I'm not just throwing in any old keywords. Nope, I'm diving deep, researching like a detective to find out exactly what your local competitors are up to. This way, we can pinpoint the best keywords to really make your business pop and land you at the top of those search engine results pages (SERPs). It's all about getting local folks to find what you offer, and making sure they find it with you—quick and easy!
LOCAL SEO FOR ALL YOUR LOCATIONS
Got more than one place folks can visit? No problem at all! I'm here to give each of your locations the VIP treatment they deserve. We'll create specific CITY pages and listings for every single spot, tailoring each one for local SEO so they shine in their own unique way. And you bet, we're going to make absolutely sure that those search engine algorithms know exactly where each of your locations is at. This way, no matter where your customers are, they'll find you right away. It's all about putting each of your spots on the map, making them easy to find and hard to miss!
UNLOCK THE POWER OF LOCAL SEO: TRANSFORM YOUR BUSINESS

.
The benefits of Local SEO are substantial for businesses looking to establish a strong presence in their local community. Here's a breakdown of the advantages:
Enhanced Local Visibility: Local SEO ensures that your business shows up in local search results, making it easier for potential customers in your area to find you.
Increased Website Traffic: By optimizing for local searches, you attract a targeted audience to your website, which can lead to higher engagement and conversions.
Higher Conversion Rates: Local searchers are often ready to make a purchase. Being visible in local search results can lead to higher conversion rates compared to other forms of advertising.
Improved Online Reputation: Collecting and showcasing positive reviews from local customers can significantly enhance your online reputation, building trust in your community.
Cost-Efficiency: Compared to traditional advertising, Local SEO is a cost-effective way to market your business and reach potential customers in your area.
Competitive Advantage: Many businesses have yet to optimize for local search, giving you the opportunity to get ahead of the competition and establish your business as a local leader.
Access to Mobile Users: With the increasing use of smartphones, Local SEO ensures that mobile users can easily find your business while they're on the go.
Connection with the Community: Local SEO helps you connect with local customers and community events, fostering relationships and building a loyal customer base.
Updated Business Information: Ensuring that your business information is consistent and up-to-date across all online platforms helps build credibility and trust among local customers.
Long-Term Growth: Investing in Local SEO contributes to the long-term growth and stability of your business in the local market.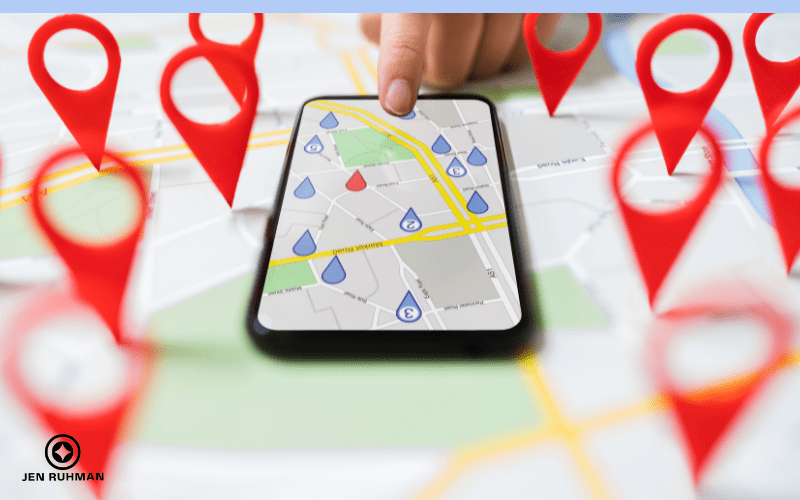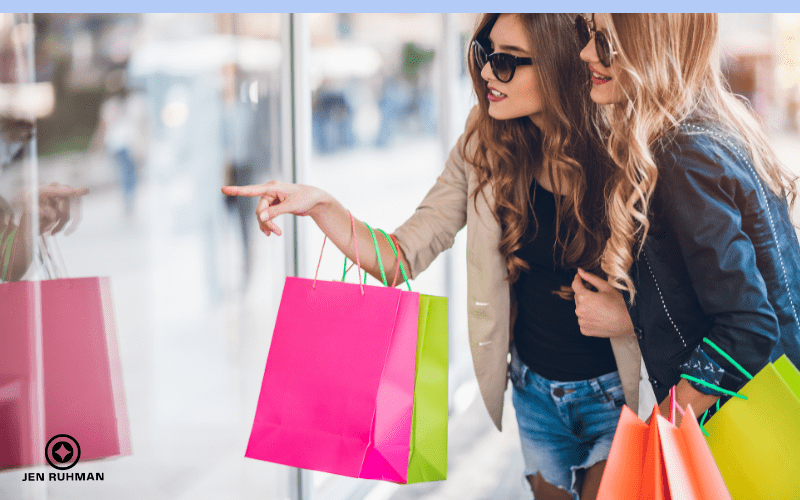 Local SEO Reviews
Here are some amazing reviews from our clients who have seen real success with our local SEO services. They might want to keep me as their secret weapon for doing well online, but their experiences are too impressive not to share with you!
If you're a local business looking to boost your online presence, look no further than Jen. Her expertise in local SEO has been invaluable to our dental practice. She not only improved our rankings on search engines but also ensured our business listings were accurate and consistent across the web. We've noticed a substantial increase in new patient inquiries and appointments since we started working with Jen. She's responsive, knowledgeable, and truly cares about the success of her clients. We highly recommend her services.
Jen's local SEO services have completely transformed our boutique's visibility online. Before, we were practically invisible, but now, we're one of the first stores that pop up when customers are searching for trendy clothing in our city. Jen was attentive, thorough, and her attention to detail was second to none. She took the time to understand our business, our clientele, and the competitive landscape. Thanks to her, our website traffic has increased, and we've seen a significant uptick in in-store visits. Jen is a true SEO wizard
Jen has truly transformed our jewelry store's presence in the local market. Before her involvement, we were struggling to attract customers through online channels, and our visibility in search results was quite poor. However, with Jen's expertise in local SEO, we've seen a dramatic shift. Our store now appears at the top of local search results, and there's been a noticeable increase in both online inquiries and foot traffic to our shop. Jen meticulously worked on optimizing our Google My Business profile, ensured our business information was consistent across various platforms, and helped us gather positive reviews from our satisfied customers. Her approach was personalized, and she took the time to understand the unique aspects of our business and industry.
Hi there, I'm Jen, and local SEO is my world!
If you're feeling a bit lost or just have some questions, please don't be shy—reach out to me. I'm here to assist everyone, client or not. Just dial 1-619-719-1315, and let's figure it out together. Guiding you through your local SEO journey matters to me, and I'm committed to being there for you at every stage!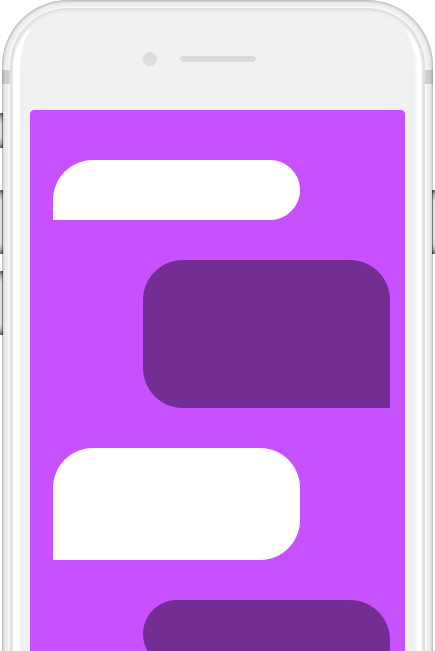 Why is Local SEO important?
Local SEO is crucial for businesses aiming to establish a strong presence in their community and connect with nearby customers. By optimizing your online content and listings for local search queries, you significantly increase your business's visibility in local search results, making it easier for potential customers in your area to find you. Local SEO ensures that your business shows up in relevant local searches, which is especially important as mobile search becomes more prevalent and users look for immediate solutions while on the go. Additionally, Local SEO helps in building trust and credibility, as businesses that appear higher in local search results are often perceived as more reliable and reputable. By providing accurate and consistent business information across various online platforms, you enhance your business's local online presence, ultimately driving more foot traffic to your physical location and increasing the likelihood of conversions. In a nutshell, Local SEO is an essential strategy for any business looking to thrive in their local market and connect with a targeted, local audience.
Are there any guarantees for Local SEO results?
There are no absolute guarantees for Local SEO results because search engine algorithms are complex and constantly evolving. Additionally, the results can be influenced by numerous factors, including the competitiveness of the industry, the specific location, and the quality of the SEO strategies implemented.
However, with a well-executed Local SEO plan that follows best practices, businesses can significantly improve their chances of ranking higher in local search results over time. It involves optimizing your online presence, maintaining consistency in business listings, garnering positive reviews, and providing valuable content to your audience.
It's important to set realistic expectations and understand that Local SEO is a long-term investment. While some businesses may see improvements in their rankings and online visibility within a few months, others might take longer depending on their starting point and market conditions.
Working with a knowledgeable and experienced Local SEO professional can help navigate these complexities and increase the likelihood of seeing positive results. They can implement effective strategies tailored to your business's unique needs and continually adapt to changes in search engine algorithms to maintain and improve your online presence over time.
Is Local SEO a one-time task, or does it require ongoing effort?
Local SEO is not a one-time task; it requires ongoing effort and consistent attention to maintain and improve your online visibility and rankings in local search results. Search engines are continually updating their algorithms, and local markets are constantly changing, so it's crucial to keep your business information up to date, monitor your online reputation, and regularly update your content to stay competitive.
Key aspects of ongoing Local SEO efforts include:
Updating Business Information: Ensuring that your business information (name, address, phone number) is consistent and accurate across all online platforms.

Managing Online Reviews: Encouraging happy customers to leave positive reviews, and responding to all reviews in a professional manner.

Content Creation: Regularly creating and updating content that is relevant to your local audience.

Building Local Backlinks: Establishing links from other local businesses and organizations to improve your site's local relevance and authority.

Monitoring Local SEO Performance: Keeping track of your local search rankings, website traffic, and other key performance indicators to understand what's working and identify areas for improvement.

Adapting to Algorithm Changes: Staying updated with the latest search engine algorithm changes and adjusting your Local SEO strategies accordingly.
In essence, Local SEO is a continuous process that plays a critical role in maintaining your business's visibility in local search results and helping you stay connected with your local audience.
What are keywords for local SEO and why are they important?
Keywords for Local SEO are specific terms or phrases that potential customers in a particular geographic area use when searching for products or services online. These keywords often include local identifiers such as city names, neighborhoods, or 'near me' phrases. For example, "coffee shop in downtown Los Angeles" or "best pizza near me" are typical local SEO keywords.
Importance of Local SEO Keywords:
Enhanced Visibility: Using the right local SEO keywords helps ensure that your business appears in search results when potential customers in your area are looking for products or services you offer.
Targeted Traffic: By optimizing your website and content for local keywords, you attract more relevant traffic to your site. This means that the people visiting your site are more likely to be interested in your products or services, which can lead to higher conversion rates.
Competitive Advantage: If your local competitors are not optimizing for local SEO keywords, this presents an opportunity for you to gain an edge in the market. By investing in local SEO, you can outperform competitors in search results, attracting more customers to your business.
Increased Conversions: Local searches often indicate high purchase intent, meaning that users making these searches are more likely to take action, such as visiting a store or making a purchase. By using local SEO keywords to optimize your online presence, you can capitalize on this high-intent traffic, leading to increased conversions.
Building Trust and Credibility: When your business appears consistently in local search results, it helps to build trust and credibility with your target audience. People are more likely to trust businesses that they can easily find and verify online.
Cost-Effectiveness: Compared to traditional advertising, investing in local SEO is more cost-effective in the long run. Once your website ranks well for relevant local keywords, you don't have to pay for each visitor that comes to your site through organic search.
In summary, keywords for Local SEO are vital because they help to improve your visibility in local search results, attract more relevant and high-intent traffic to your website, give you a competitive advantage, increase conversions, and build trust with your target audience.
How do I choose the right local keywords for my SEO strategy?
Choosing the right local keywords for your SEO strategy requires careful research and consideration of various factors to ensure that you target terms that will drive relevant traffic to your website. Here's a step-by-step guide to help you select the right local keywords:
1. Understand Your Target Audience:
Identify Customer Demographics: Know the age, gender, interests, and behavior of your potential customers.
Understand Customer Intent: What are customers looking for when they search for products or services in your industry?
2. List Your Core Services or Products:
Catalog Your Offerings: Make a list of all the products or services that you offer.
3. Include Local Identifiers:
Use City or Region Names: Add the name of your city, region, or neighborhood to your keywords (e.g., "hair salon in Brooklyn").
Utilize 'Near Me' Phrases: Since many users search for services "near me", include such phrases in your keyword list.
4. Analyze the Competition:
Research Competitors: Look at what keywords your competitors are targeting.
Identify Gaps: Find opportunities where you can outperform them by targeting keywords they may have missed.
5. Use Keyword Research Tools:
Leverage Tools: Utilize SEO and keyword research tools like Google Keyword Planner, SEMrush, or Ahrefs to get keyword suggestions and search volume data.
Analyze Search Volume and Difficulty: Choose keywords that have a good balance of search volume and competition.
6. Check for Relevance:
Ensure Relevance: Make sure the keywords are highly relevant to your business and the services/products you offer.
Think Like a Customer: Consider what terms your potential customers would use to find your business.
7. Consider Seasonal Trends:
Seasonal Variations: Be aware of seasonal trends that might affect search volume for certain keywords.
8. Implement and Monitor:
Start Implementing: Once you have your list of keywords, start incorporating them into your website's content, meta tags, and local listings.
Monitor Performance: Use analytics tools to track how well these keywords are performing in terms of driving traffic and conversions.
9. Update Regularly:
Keep Keywords Fresh: Regularly review and update your keyword list to ensure it remains relevant and continues to drive valuable traffic.
By following these steps, you can identify local keywords that are relevant to your business, have a decent search volume, and are likely to drive targeted traffic that can convert into customers. Remember that local SEO is an ongoing process, and it's crucial to continually monitor and adjust your strategies for the best results.
What are local citations and backlinks and why are they important?
Local citations and backlinks are crucial elements in the realm of local SEO, playing a significant role in enhancing your business's online presence and search engine ranking.
Local Citations:
Definition: A local citation refers to any online mention of your business's name, address, and phone number (NAP) on various platforms like directories, websites, or social media.
Importance:

Boosts Local Rankings: Citations help in improving your local search engine rankings.
Enhances Visibility: They increase your business's visibility on local directory sites and platforms.
Builds Trust: Consistent citations across various platforms help in building trust with search engines, confirming that your business information is accurate and reliable.
Backlinks:
Definition: A backlink is a link from another website that points to your website.
Importance:

Improves Domain Authority: High-quality backlinks from reputable sites can enhance your website's domain authority, which is a ranking factor for search engines.
Drives Referral Traffic: Backlinks can drive targeted referral traffic to your website.
Increases Visibility and Exposure: Being linked from well-known sites can increase your business's visibility and online exposure.
Why They Are Important for Local SEO:
Boosts Local Search Rankings: Both local citations and backlinks play a vital role in influencing your business's rankings in local search results.
Enhances Online Presence: They contribute to a stronger online presence, making it easier for potential customers to find your business.
Builds Trust and Credibility: Consistent and accurate citations, along with high-quality backlinks, build trust and credibility with both search engines and potential customers.
Increases Local Relevance: These elements help in establishing your business's relevance in a particular geographic location.
In essence, local citations and backlinks are indispensable for any business looking to enhance its local SEO efforts, aiming for higher visibility in local search results, and aspiring to establish trust and credibility among its potential customer base. Regularly auditing and optimizing these aspects of your local SEO strategy can lead to improved online performance and, ultimately, more business.
How long does local SEO take to start working?
The timeline for seeing tangible results from local SEO efforts can vary widely depending on several factors, such as the competitiveness of your industry, the current state of your website, and the consistency of your local SEO strategy. Generally, businesses might start noticing improvements in their local search rankings and increased online visibility within 3 to 6 months of implementing a solid local SEO strategy.
However, it's crucial to understand that local SEO is an ongoing process, not a one-time task. Consistent effort in optimizing your website, building local citations, acquiring quality backlinks, and gathering positive customer reviews is necessary for maintaining and improving your local search presence over time.
Additionally, search engines continually update their algorithms, and local market conditions can change, further highlighting the need for ongoing attention and adaptation in your local SEO strategy.
To sum up, while you might start seeing some positive changes within a few months, local SEO requires a long-term commitment and ongoing effort to truly reap its benefits and sustain success.
How much do you charge for local SEO?
Please take a look at my SEO pricing that goes over 3 packages.
Latest News
Not only do I provide SEO services, I'm also always helping people learn more about SEO.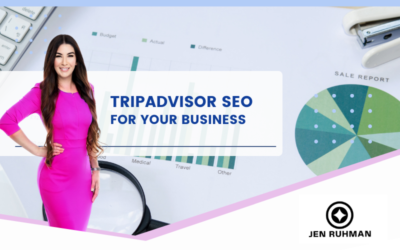 Boost Your TripAdvisor Visibility: A Jen Ruhman Guide to Mastering SEO for Your Business Listing Why TripAdvisor Matters for Your Business The Power of Online Reviews In today's digital era, TripAdvisor has emerged as a pivotal platform for businesses in the...
I promise I don't send spam and I don't sell your data.