Ready to make your website work for you?
Contact me, a San Diego SEO expert!
You're right, I get it. There's so many new website SEO and usability guidelines and you feel unable to keep up! You're constantly creating new content, however your rankings are slipping. What gives?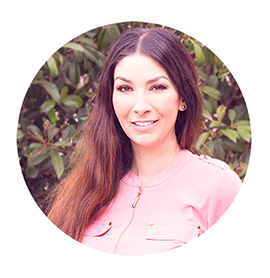 No need to hire a San Diego SEO agency, I'm a one woman SEO magician! Making' SEO magic happen! Let me examine your website's data, formulate a customized strategy, make your content delicious to Google, and refresh your rankings. After all,  when your website's optimized it's such a powerful tool for all niches and industries – whether you're a blogger, real estate agent, online course creator or something in between, you can use SEO to your advantage and I want to teach you how with my free tips and premium services!
BTW I'm Jen Ruhman – Valenzuela, a SEO Expert in San Diego, CA.
If you're searching for an all SEO company in San Diego, I'm all in! Specializing in Local San Diego SEO services. BTW, my prices are affordable and custom tailored for you.
Jen is a great source if you want personal attention for your project. She treats every request in a timly manner and produces results with a WOW factor. Get to know her and put her into your arsenal of freelancers.
Jen is so knowledgable about web design and social media and marketing. She took my idea and my brand and created a beautiful and effective website and social media page. I highly recommend Jen to anyone seeking a superior web designer, internet and social media marketer. She also does an amazing job with photo editing!
With just a few words of how I wanted my firm's "vibe" to be, Jen was able to come up with a well-received brand image. It was done rather quickly, and she communicated well throughout the process. Just that I could throw something at her verbally and she could translate it speaks volumes. I've referred her to other friends and they too have come back very happy. Jen has my full recommendation.