San Diego SEO Expert
San Diego SEO Expert that Provides Professional Search Engine Optimization Services. My SEO Services are Designed to Grow Your Traffic and Add Revenue to Your Bottom Line. 
Organic and Local SEO Services
Ready to Optimize Your Website for Google?
Hire me, a San Diego SEO expert!
You're right, I get it. There's so many new website SEO and usability guidelines and you feel unable to keep up! You're constantly creating new content, however your rankings are slipping. What gives?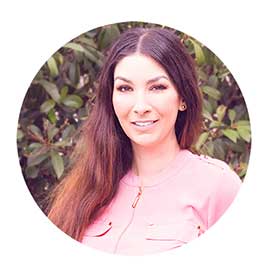 No need to hire a San Diego SEO agency, work directly with me instead!
I'm an SEO expert in San Diego, following Google's current recommended guidelines. 
When your website's optimized, it's your best  24 hour salesman. Get foot traffic, phone calls, warm leads, and sales. That's right! Your website can be such a powerful tool for all niches and industries.
Whether you're a Restaurant, B2B, Service Provider, Law Firm or something in between, you can use SEO to your advantage and I want to teach you how with my free SEO tips and premium SEO services!
BTW I'm Jen Ruhman – Valenzuela, an SEO Expert in San Diego, CA. 
If you're searching for an SEO company in San Diego, I'm all in! Specializing in Organic and Local San Diego SEO services for small businesses. BTW, my SEO service prices are affordable and custom tailored for you. 
SEO Facts You Need to Know
Is your website's SEO prepared for 2020?
Familiarize yourself with these SEO facts and get ready for updating your SEO strategies.
A Few Testimonials from My Super Happy SEO Clients
Jen is a great source if you want personal attention for your project. She treats every request in a timly manner and produces results with a WOW factor. Get to know her and put her into your arsenal of freelancers.
I feel I owe Jen so much. She was such an intricate part in helping me get to where I'm at now. She's so loyal and I have never forgotten her.
Thank you forever!!!
Let me know if I can help on your endeavors. Joseph Wallace
Jen is so knowledgable about web design and social media and marketing. She took my idea and my brand and created a beautiful and effective website and social media page. I highly recommend Jen to anyone seeking a superior web designer, internet and social media marketer. She also does an amazing job with photo editing!
We have worked with SEO specialists and bloggers for years now and this is the best, most well thought-out, SEO friendly post I've seen. I'm so impressed. Thank you so much! Have a great weekend!
With just a few words of how I wanted my firm's "vibe" to be, Jen was able to come up with a well-received brand image. It was done rather quickly, and she communicated well throughout the process. Just that I could throw something at her verbally and she could translate it speaks volumes. I've referred her to other friends and they too have come back very happy. Jen has my full recommendation.
Hello reader, (THAT'S YOU btw reading this) I hope to see your name and business here in my shared testimonials! 🙂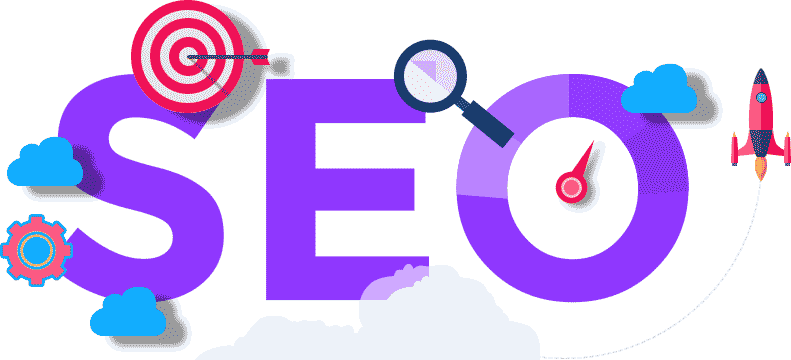 Expert SEO – Search Engine Optimization Services I Provide:
Your website should be discoverable in Google for various keywords. Most of all, your website should rank organically (Not Ads) on the first page for those valuable keywords.
Keyword Research
Local SEO
Landing Page Creation
On-Page SEO
Organic SEO
Adding Alt Tags, ADA Compliance
Technical Website Optimization Edits
Title Tags, Meta Description
Website Content Edits
Link Building, Internal & External
Competitive Research

SEO Blog Writing

Schema
Directory Citation Building
Google Maps & Google My Business Updates
Product Optimization
Lead Capture
Reports
WordPress Management
Copywriting
Sitemap.xml and Robots.txt Setup
Setup Google Analytics
Teach You How to Blog in WordPress 101
Google Penalty Checks
Video Production and Video SEO
Located in Beautiful San Diego, CA.
Serving San Diego County: La Jolla, San Diego, Downtown San Diego, Encinitas, Del Mar, Rancho Santa Fe, Carlsbad, Cardiff, San Marcos, Vista, Del Mar Heights, Miramar, Ranch North, Sunset Cliffs, Carmel Valley, Del Cerro, Mission Hills, Escondido, Santee, Mission Valley, Carmel Mountain, Rancho Penasquitos,
Pacific Beach, Old Town, Sorrento Valley, North Park, Torrey Highlands, and more!
Best of all, I enjoy driving around San Diego county meeting my clients face-to-face!
Can You Rank My Website Page #1 in Google?
Google warns it's unethical for any SEO agency or SEO expert to guarentee you first page or #1 rankings in Google search results. ANY company that GUARANTEES you organic first page rankings is being dishonest. RUN! Therefore I do not promise or guarentee any client first page rankings in Google search. What I can do is put in the hard work to optimize your website with Google's recomendations. That's what I have been doing and I have many happy clients.
What is SEO?
SEO stands for Search Engine Optimization. SEO uses a variety of strategies to improve a website's rankings. These strategies include: Building quality content, On-page optimization, and Quality link building. The benefits of SEO is gaining quality and quantity or traffic to your website organically.
Do You Outsource Your Work?
Never. I perform all the SEO work myself, here in San Diego.
How Long Does it Take to Start Seeing Results?
Because Google has over 200 different ranking signals, it is difficult to predict how long it will take a website to rank. In my experience, clients typically see significant improvement on long tail keywords in the first 90 days and more competitive search terms around 150 days. SEO is a long-term strategy but has consistently proven to provide the best ROI.
What is Your SECRET SEO Strategy?
There's no "SEO secret." To be specific, I follow Google's document on Search Engine Optimization. The document is called "Search Engine Optimization Starter Guide." It covers everything you need to know about creating websites that give a great user experience along with over 200 ranking factors. It's a free public document. BTW, if an SEO company tells you they have a SEO secret and can't talk about how they rank sites… RUN!