Social Media Management Services
Instagram, Facebook, X, LinkedIn.
Navigate the complex world of digital marketing with confidence, thanks to our cutting-edge Social Media Management Services. Our team of seasoned professionals is dedicated to crafting bespoke strategies that align perfectly with your brand's unique identity and business objectives.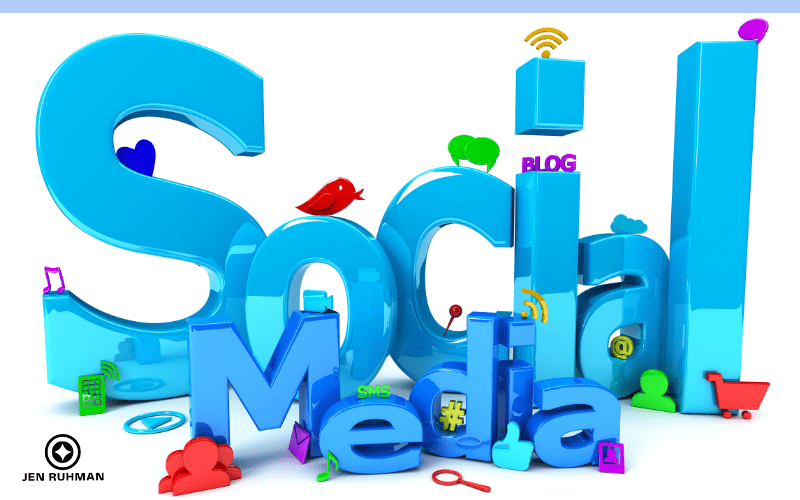 What's Social Media Management?
Social media management is all about taking charge of a brand or person's presence on social media platforms like Instagram, LinkedIn, Facebook, and X (formerly known as Twitter).
Imagine it like being the captain of a ship in the vast ocean of the internet. Jen, who's an expert in this field, helps create cool and engaging posts, talks to followers, and makes sure that the brand's story is told in a fun and effective way.
She's like a behind-the-scenes wizard, analyzing what works best, when to post, and how to grab people's attention. Jen helps businesses connect with their audience, build a strong community of fans, and ultimately helps them grow and succeed online. It's like having a superhero for your brand on social media, making sure everything runs smoothly and everyone is happy.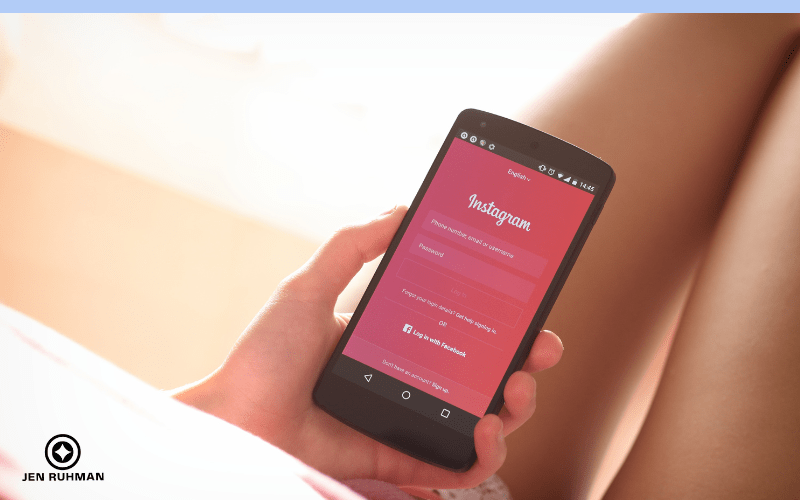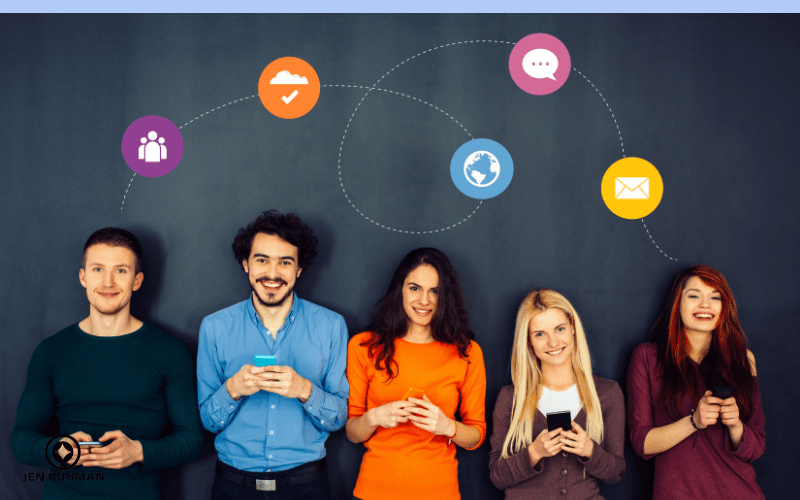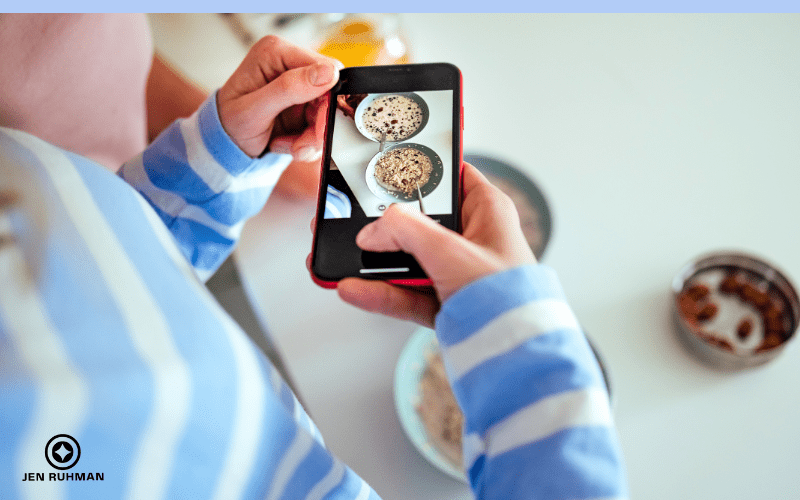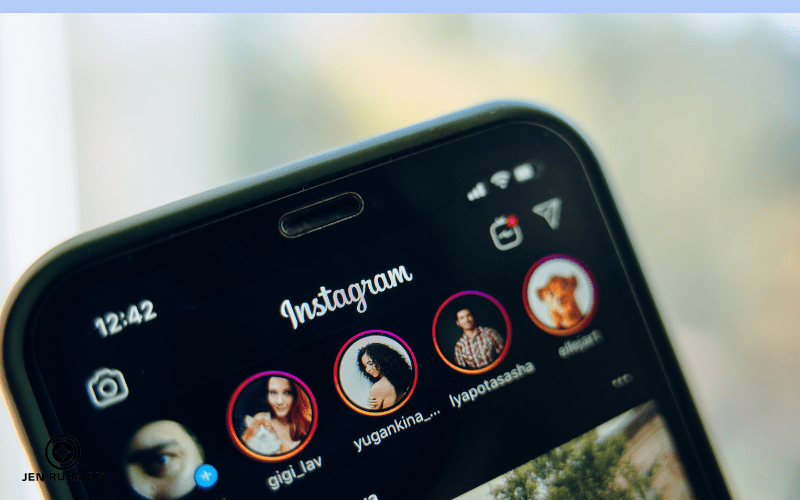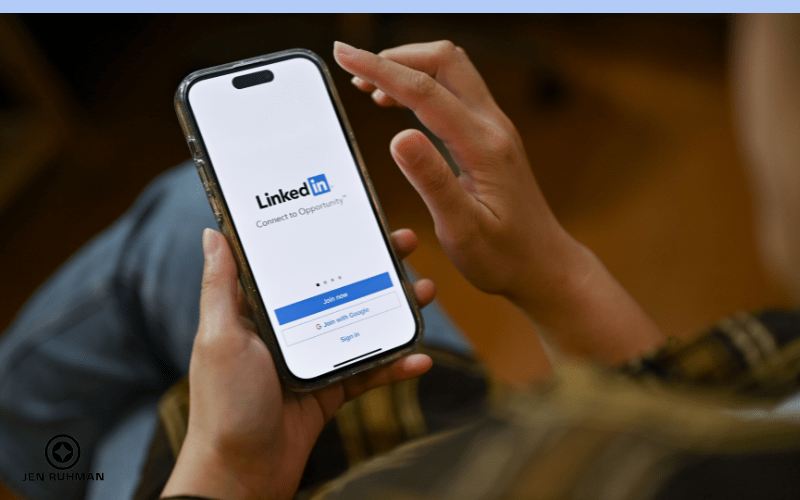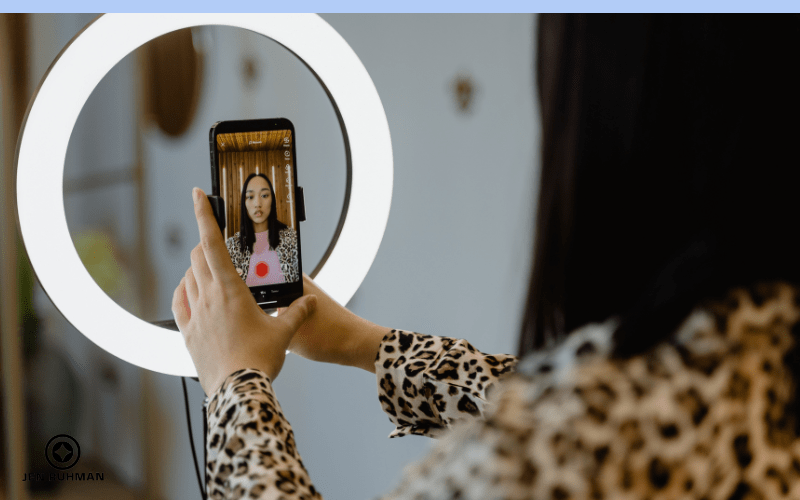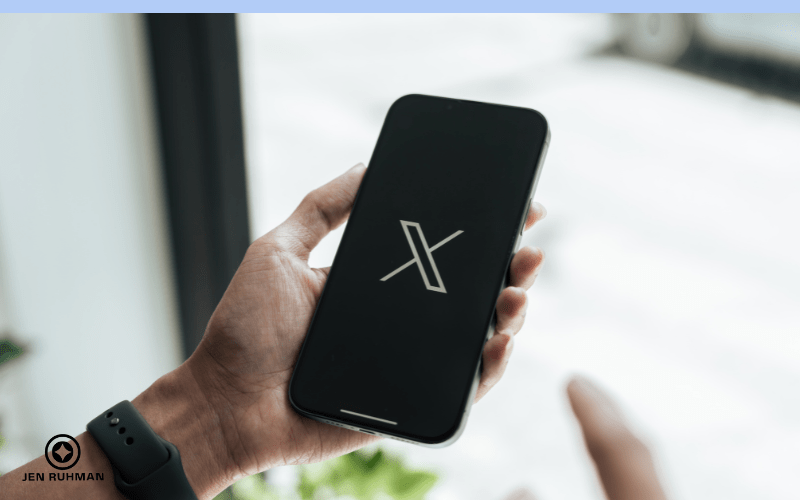 What are the Benefits of Hiring a company for Social Media Management?
Hiring someone for social media management can bring a multitude of benefits to your business or personal brand. Here are some of the key advantages:
1. Expertise and Experience:
Skill Set: Social media managers possess a specific set of skills including content creation, analytics, and strategy planning that can significantly boost your online presence.
Industry Knowledge: They stay up-to-date with the latest trends, algorithms, and best practices across different platforms.
2. Consistent Online Presence:
Regular Posting: A social media manager ensures consistent posting, helping to keep your audience engaged and informed.
Brand Voice: They help maintain a consistent brand voice across all channels, creating a cohesive and recognizable brand identity.
3. Time-Saving:
Efficiency: Outsourcing social media tasks frees up valuable time for you or your team, allowing you to focus on other aspects of the business.
Productivity: With a social media manager, content is planned and scheduled in advance, leading to a more organized and productive workflow.
4. Better Engagement:
Community Building: They work to build and nurture online communities around your brand, increasing loyalty and customer satisfaction.
Customer Service: Social media managers can also handle customer inquiries and feedback, providing timely responses and resolutions.
5. Improved Analytics and Reporting:
Performance Tracking: They regularly track the performance of your social media campaigns, providing insights into what's working and what's not.
Data-Driven Decisions: With access to analytics, a social media manager can make informed decisions to improve strategies and boost ROI.
6. Increased Creativity:
Content Ideas: Social media managers often bring fresh and creative ideas to the table, helping your content stand out.
Multimedia Expertise: They usually have experience in creating diverse content types including images, videos, and graphics.
7. Crisis Management:
Reputation Management: In case of a PR crisis, a social media manager can take swift action to manage the situation and protect your brand reputation.
Damage Control: They can address negative comments or reviews professionally, helping to mitigate potential damage.
8. Competitive Advantage:
Industry Benchmarking: A social media manager helps in keeping an eye on what your competitors are doing, ensuring you stay one step ahead.
Strategic Positioning: With expert strategies, they help position your brand effectively, giving you a competitive edge in the market.
9. Ad Campaign Management:
Paid Advertising: Social media managers are skilled in running and optimizing paid ad campaigns, helping to increase reach and conversions.
Budget Management: They ensure that your advertising budget is used efficiently, maximizing ROI.
10. Growth and ROI:
Follower Growth: Their strategies often result in an increase in followers and a wider audience reach.
Return on Investment: With effective strategies and consistent engagement, hiring a social media manager can lead to a noticeable return on investment over time.
In essence, hiring a social media manager can transform your online presence, create a strong community around your brand, save time, and drive growth and success.
How it Works
Discover the exceptional journey of transforming your brand's digital presence with my comprehensive social media management services. Here's an insightful walkthrough of how we meticulously orchestrate every aspect to ensure unparalleled results:

1. Getting to Know Your Small Business:
We'll start our work together with a phone call, where we get to learn all about your business and what you want to achieve. Whether you're looking to attract more people from your area or make a stronger impact in your community, we're here to help. We'll talk about your goals, understand your budget, and start building a plan that's just right for your business.

2. Making and Sharing Great Posts, Talking with Your Followers:
Once we have a plan, we'll start creating fun and interesting posts for your social media. We want to show off what's great about your business and get people excited. We'll also chat with your followers, answer their questions, and make them feel like a part of our community. We're here to make sure your social media is active and full of great conversations!

3. Watching Your Community Come Alive:
After we start posting and talking with your followers, you'll begin to see more activity on your social media pages. More people will join in the conversations, like your posts, and share them with their friends. It's exciting to see your community grow and become more lively. We're here to help keep that energy going and make sure everyone feels welcome and engaged!
Social Media Management Services Provided: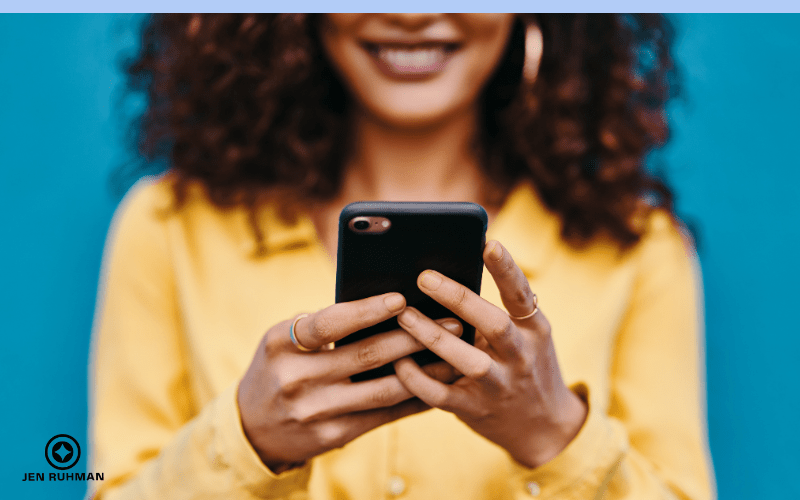 X, aka Twitter:
I take charge of your brand's Twitter account, helping your business stay active and engaged. I craft short, catchy tweets that grab attention, share content that's relevant and interesting, and jump into conversations to keep things lively. I'm always on the lookout to connect with others, retweeting and responding to tweets to build a strong network. My goal is to make your Twitter feed a place where your audience loves to hang out, ensuring they stay updated and excited about your brand.
TIKTOK:
I help bring your brand to life on TikTok, creating fun and trendy videos that really stand out. I keep up with all the latest dances and challenges, making sure your business is part of the buzz. I also interact with your viewers, responding to comments and joining in on trends to keep your page active and engaging. My goal is to make your TikTok account a place where people love to watch and interact, helping your brand connect with a whole new audience in a fun and creative way.
INSTAGRAM:
I help brands like yours shine on Instagram! I create cool posts, fun videos called reels, and engaging stories that grab people's attention. But it's not just about posting – I also like other people's posts, follow accounts, and chat to make sure your Instagram is buzzing with activity. My job is to make your Instagram account a fun and welcoming place for your followers, helping your brand feel more connected and lively!
LinkedIn:
I take care of your brand's LinkedIn profile, helping you look professional and stay connected. I create posts that show off your business's strengths and share news or articles that are interesting and useful. I also make sure to engage with other profiles, liking and commenting to keep your network active and growing. My goal is to make your LinkedIn presence strong and engaging, helping you build relationships and show the world what makes your brand special
FACEBOOK:
I help boost your brand on Facebook, making sure your business shines. I create engaging posts, share relevant content, and interact with your audience to build a strong community. From answering questions to keeping the conversation going in the comments, I make sure your Facebook page is lively and welcoming. My aim is to help connect you with your customers, show them what's great about your business, and keep them coming back for more.
PINTEREST:
I find Pinterest to be an invaluable asset for businesses and content creators looking to increase traffic to their websites. The platform's emphasis on visual content invites users to delve into and interact with a plethora of images and ideas, often leading them back to the original website when they come across something that truly catches their eye.
Social Media Managment Reviews
Take a look at these outstanding testimonials from our satisfied clients who have experienced remarkable growth and success through our social media management services. While they might wish to keep me as their hidden ace for thriving in the digital space, their stories of success are simply too phenomenal not to be shared with you!
I was skeptical about investing in social media management at first, but Jen has completely won me over. Her attention to detail, strategic thinking, and genuine passion for what she does have made a world of difference for our online presence. She goes above and beyond to ensure we are not just present, but thriving on social media. Highly recommend her services!
Jen's social media management services are top-notch! She is incredibly responsive, proactive, and full of great ideas to keep our content fresh and engaging. Our community has never been more active, and we've seen a real boost in customer interactions and sales since bringing Jen on board. She's a true asset to our team!
Working with Jen has been a game-changer for our brand's social media presence! Her creativity, dedication, and expertise in navigating various platforms have resulted in a significant increase in our engagement and follower count. She truly understands our brand voice and consistently delivers content that resonates with our audience. We couldn't be happier with the results!
Hello! My name is Jen, and social media management is my passion and expertise!
Whether you're feeling uncertain about how to handle your social media or you just have a few questions, I'm here to help. Don't hesitate to get in touch, whether you're a client yet or not. Simply give me a call at 1-619-719-1315, and let's work through it together. I'm dedicated to supporting you on your social media journey, ensuring you have the guidance and assistance you need at every step of the way!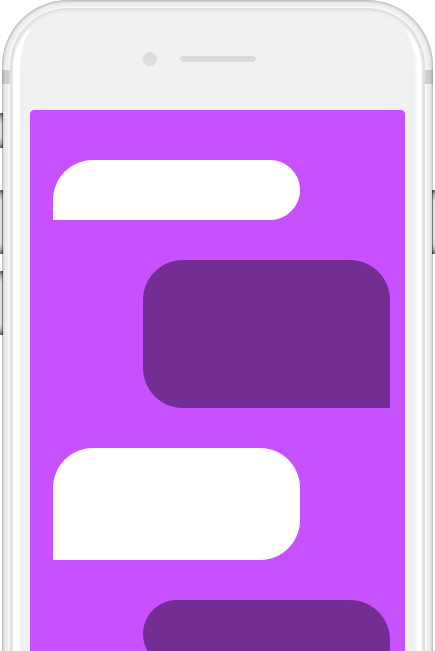 Why is social media important?
Social media plays a crucial role in today's digital age for various reasons:
Building Brand Awareness: Social media platforms offer a vast audience for businesses and individuals to showcase their brand, products, or services. By consistently posting and engaging with users, brands can increase their visibility and establish a strong online presence.

Enhancing Communication and Customer Service: Social media provides a direct channel for customers to communicate with businesses. This allows for prompt responses to inquiries, resolution of issues, and a platform for customer feedback, ultimately improving customer service and satisfaction.

Increasing Website Traffic: By sharing content from your website on social media, you can drive more traffic to your site. This can lead to increased exposure, higher search engine rankings, and potentially more business.

Engaging with Target Audience: Social media enables brands to interact with their target audience, understand their needs, and tailor their products, services, and content to better suit them.

Building Community: Through social media, brands can foster a sense of community among their customers, creating a space for users to connect over shared interests and fostering loyalty to the brand.

Advertising and Promotion: Social media is a cost-effective way to promote products and services, run advertising campaigns, and reach a specific demographic through targeted ads.

Monitoring Trends and Competitors: Brands can use social media to keep an eye on industry trends, customer preferences, and competitor activity, helping them stay informed and adapt their strategies accordingly.

Gaining Customer Insights: Social media platforms provide valuable data on customer behavior and preferences, which brands can analyze to make informed decisions and optimize their marketing strategies.

Improving Search Engine Rankings: A strong social media presence can contribute to higher search engine rankings, as social signals are a factor considered by search engines in determining the relevance and authority of a website.

Humanizing the Brand: Social media allows brands to show their personality, share their values, and connect with customers on a more personal level, helping to humanize the brand and build trust.
Latest News
Not only do I provide SEO services, I'm also always helping people learn more about SEO.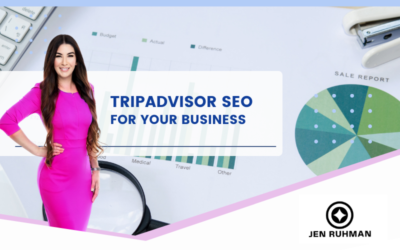 Boost Your TripAdvisor Visibility: A Jen Ruhman Guide to Mastering SEO for Your Business Listing Why TripAdvisor Matters for Your Business The Power of Online Reviews In today's digital era, TripAdvisor has emerged as a pivotal platform for businesses in the...
I promise I don't send spam and I don't sell your data.