Looking everywhere for advanced YouTube video SEO tips? You're on the right page.
Everyone is talking about the same old YouTube SEO tips…. you know.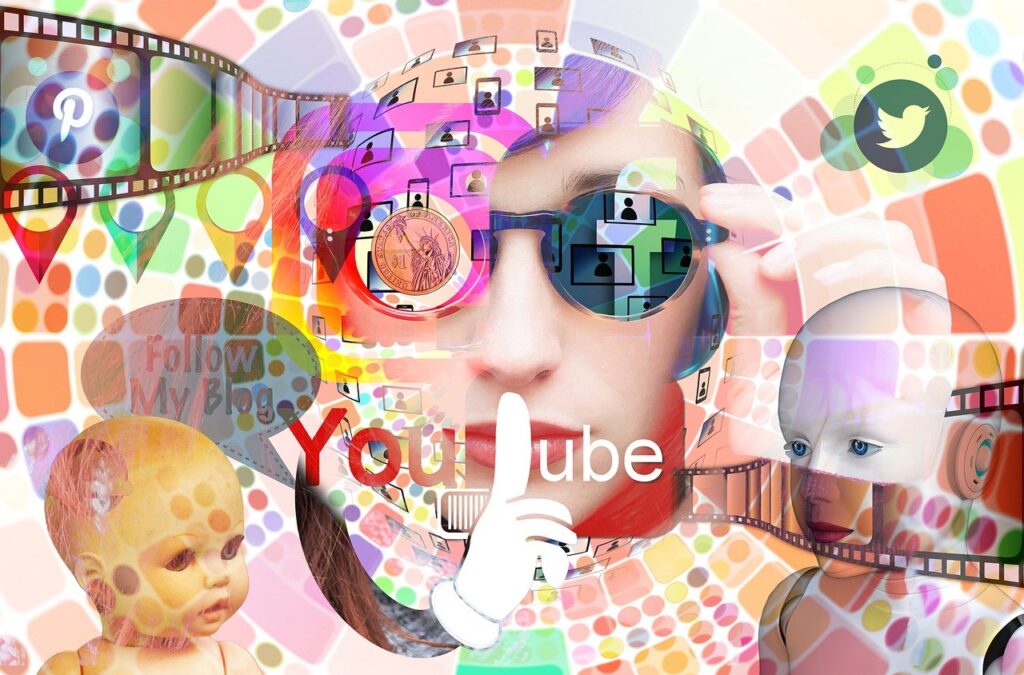 "research your keywords… put them in the title…put your keywords into the description… blah blah. 😑
Before you invest in advanced YouTube video SEO tips, please make sure you have the following in check:
Let's assume your video deserves to rank high! Your video is high quality – helpful, good lighting, good audio, you have longtail keywords in your title, has a nice thumbnail, you actually say the keywords in your video, and you have the right tags.
My awesome client and I had a phone consultation for his YouTube channel. He knows I also do Youtube video SEO services in San Diego so now I'm helping his YouTube channel. He already has the basic SEO tips applied to his channel, so I took it to the next level. Instead of sharing a boring post about advanced SEO tips and strategies. I'm copying and pasting my email recap of our phone call with unique examples applied. So here are my raw advanced SEO tips for any YouTube channel you can implement today! Here is an outline of what we discussed:
Advanced YouTube SEO Tips:
Add playlists:
You have a lot of different topics that can be bundled into playlists. This can help give the users a better click-through rate for finding more useful content on the same topic. You will need to label each video to the specified playlist. You also need to be an authority for topics. The more quality content per category, the more you will be seen as a trusted expert.
For example, based on your current content, I'd make these playlists:
football
real estate
credit repair
wealth tips
business management 
entrepreneurship
motivation
commercials
Podcast Video Titles:
The keywords ideally should go to the beginning of the title because that's what people read first and has benefits in youtube SEO. Podcasts titles can look messy. It's best to keep them consistent. Follow one of the formats below.
Optimized title example:  How to Activate Your Beast Mode for Success in 2021 | Podcast #29 | YMA Nation

SEO title here | Podcast #123 | YMA Nation 
SEO title here | Episode #123 | YMA Nation 
SEO title here | Ep #123 | YMA Nation
Activate locations:
Whether you have a business location or work in a city, you need citations on YouTube.
For example, Rebecca is the #1 Real Estate Agent in Greenville SC – add her city location into the videos when she speaks about real estate. We want youtube and google to note she is an authority for real estate in Greenville SC. Her name, title, and location must have many occurrences online. I'd like to do SEO for this search term.
here's an example screenshot (blue San Diego text) where the city is shown in the video: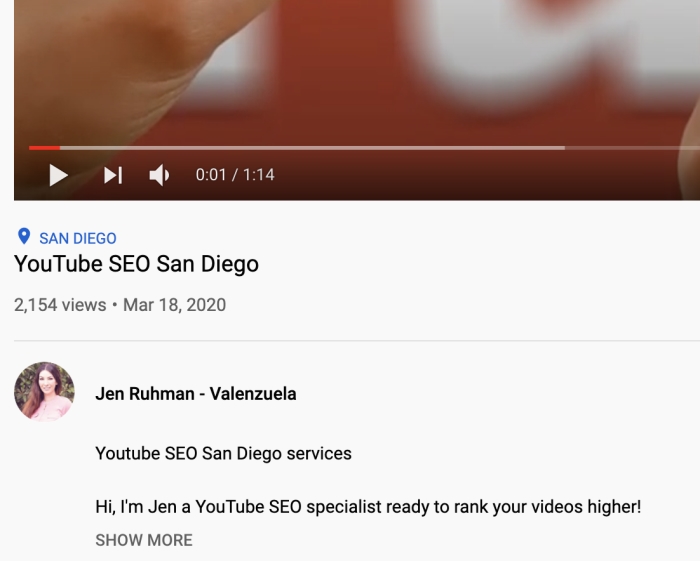 Rebecca, I have an idea for you. You can have a home walkthrough of a property in your city. These videos are huge right now for realtors not only because of covid-19 but because people want to shop online for home or just get ideas what their money can buy them. People will enjoy hearing you talk and discuss the home and may lead to people wanting to work with you.
Rebecca, these are the keywords people are searching in Google right now for your city:
homes for sale under 100k in greenville, sc
cheap houses for sale in greenville, sc
homes for sale by owner in greenville, sc
cheap homes in greenville south carolina
cabins for sale in greenville, sc
investment property for sale in greenville, sc
south carolina cheap homes for sale
homes for sale in greenville county, sc
An example podcast for you could be:
Homes for Sale under 100k in Greenville SC Rebecca Wallace | YMA Nation
Many people are leaving California and looking for homes on the east coast! 🙂 They can be a target for you.
Working with other podcasters/vloggers
Interviewing another podcast personality in your area that has an established following can help give your channel more exposure. Having their name in your video title and them in the thumbnail.

Reviewing products/services
reviewing a product or service is a common search term. Sometimes you can reach out to the brand and ask them to share your review. Sometimes the brand will discover you and provide you with more products to talk about.
Call to action in each video
Make sure you invite people to your website. Is there a specific service you'd like them to sign-up for – free consultation?


Embed your YouTube video into blog posts:
Place the videos (embed) into web 2.0 blog posts with similar keywords and content. This means the blog post title is similar to your video as well as the text written into the blog post.
Backlinks
Are you surprised? You need links to your videos and to your YouTube channel to be noted as an authority.
Place your YouTube video links into blog posts:
On your videos, click "share" and grab that link. Embed them. You can also place these links on the blog posts mentioned above. Backlinks and other internal SEO links drive link juice to the videos.
Because this is a LOT of work embedding videos, it's most effective to concentrate on 5 videos that are "evergreen".
Here's a list of places to embed your YouTube videos:
https://www.lemonlight.com/blog/20-places-to-post-your-video-now-that-its-done-1/
Engagement
Take time to respond to your comments. Viewers will appreciate you responding to their comments and answering your questions. Just making that connection of human contact can help you gain more subscribers and validate the authority of your youtube channel.
And those are my Advanced Youtube Video SEO Tips.
Just as you would follow a blog post checklist, be sure to add these advanced video SEO tips to your YouTube channel.
Thanks for reading my SEO blog, I appreciate it! As an SEO company in San Diego, I look forward to answering your questions.