SEO Expert San Diego Jen Ruhman
THE SEO EXPERT SAN DIEGO
COUNTS ON FOR AFFORDABLE
SEO SERVICES
RANKING SMALL BUSINESS WEBSITES ORGANICALLY IN LOCAL SEARCH RESULTS
(AD-FREE)
HI! I'M JEN,
YOUR SEO SPECIALIST
IN San Diego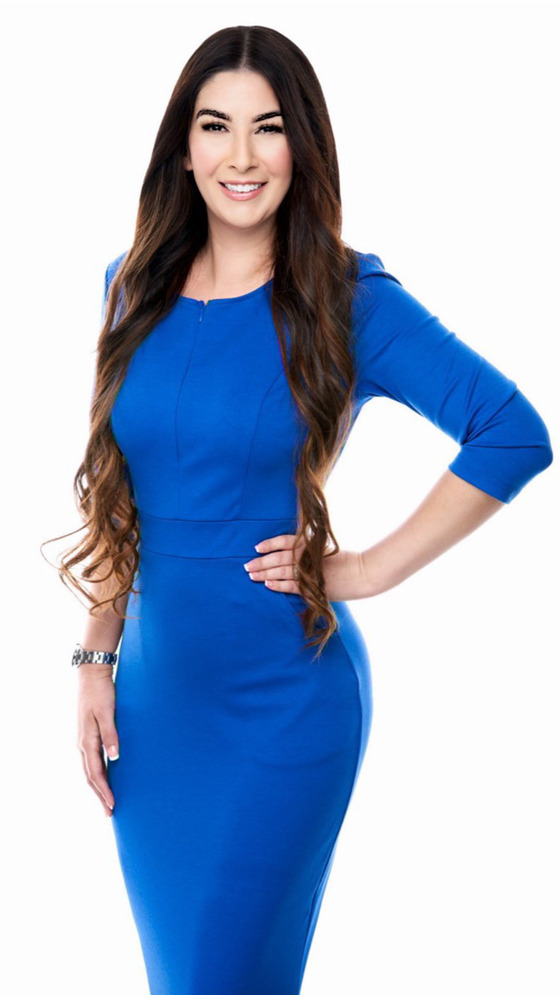 You know the pain of a website that's not ranking in Google search results – you might be dealing with a website that's not ranking right now. You've spent a lot of money and time working on it already. So why are you still not ranking in Google search results?
Been there. Fixed that.
Small businesses usually cannot afford to hire the top SEO companies nor most SEO firms that want tens of thousands of dollars a month.  That's where I show up and save the day! Work directly with me instead! I provide top search engine optimization services at a fraction of the cost. I offer affordable SEO packages and work with your website's unique needs and your budget. Learn more about me and why I decided to work doing freelance SEO rather than work at a stressful SEO agency.
Most of all what you should know about me is that empowering small businesses with SEO is my passion. Small business owners are simply my favorite people I like to do business with. Let's make it happen!
As a Google SEO expert, I play by the rules and simply follow Google's current recommended guidelines. That's right, I do all the hard work myself working from home in San Diego, CA. It would be my pleasure to meet you and hear about your business goals, journey, and expectations. Let me formulate the strategy to get you where you want to be. Are you ready for success?
What's stopping you?
SEO Facts You Need to Know
Is your website's SEO prepared for 2024?
Familiarize yourself with these SEO facts and get ready for updating your SEO strategies. Don't worry, I can get your business on track.
With over 20 years in the digital marketing field, I have continued to learn and expand my skills to provide my clients with everything from graphic design, social media management, website maintenance, and SEO. Have peace of mind that I'm capable to help you with all your website needs.
SEO
Rank your website for local and national keywords. Whether you're a service provider, sell products, or have a physical local store.
SOCIAL MEDIA
Beautiful graphics to post across your social media accounts. Gain an active and beautifully curated social media presence.
WEBSITE MAINTENANCE
Guess what? I can also make updates to your website. Whether you need prices updated, employee bios, you name it.
but first…A Few Testimonials from My Super-duper Happy Clients
Real people with real results. I have enjoyed working with all my clients and their results and feedback means the world to me.
Jen is a great source if you want personal attention for your project. She treats every request in a timly manner and produces results with a WOW factor. Get to know her and put her into your arsenal of freelancers.
I feel I owe Jen so much. She was such an intricate part in helping me get to where I'm at now. She's so loyal and I have never forgotten her.
Thank you forever!!!
Let me know if I can help on your endeavors.
My ideas were bold and her actions were precise. Jen's working knowledge of the machines that drive how we do business online is unparalleled, she knows how to stay ahead of the game. There is something to be said for experience, knowledge and wisdom…all of which define what Jen Ruhman brings to any project.
We have worked with SEO specialists and bloggers for years now and this is the best, most well thought-out, SEO friendly post I've seen. I'm so impressed. Thank you so much! Have a great weekend!
With just a few words of how I wanted my firm's "vibe" to be, Jen was able to come up with a well-received brand image. It was done rather quickly, and she communicated well throughout the process. Just that I could throw something at her verbally and she could translate it speaks volumes. I've referred her to other friends and they too have come back very happy. Jen has my full recommendation.
Hello reader, (THAT'S YOU btw reading this) I hope to see your name and business here in my shared testimonials! 🙂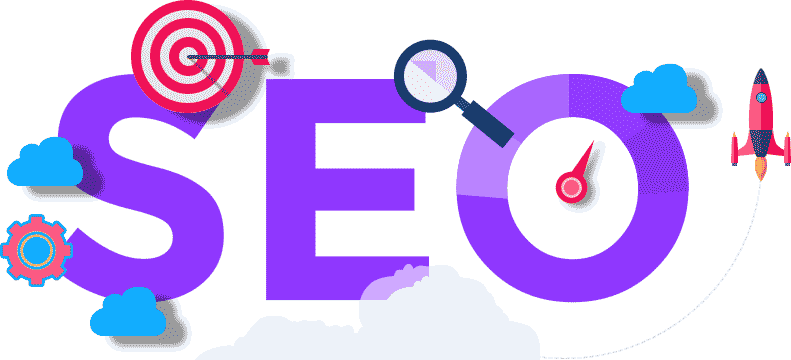 Expert SEO Search Engine Optimization Services I Provide:
Your website should be discoverable in Google for the RIGHT keywords. Most of all, your website should rank organically (Not Ads) on the first page for those valuable keywords. For example, your website should rank for the specific local services you provide in San Diego. Your service pages should be focused and should have a clear call to action. Ready to gain your own turn-key SEO Department?
PPC Ads for Google / LinkedIn / Facebook / Instagram
On-page Content Optimization
Technical SEO Optimization
Meta Title & Description Optimization
SSL Certificate "https" Setup
Google AdWords / Facebook Ads + Display and Remarketing
Guaranteed DA Links Package
Setup Google Analytics / Console / Google My Business
Schema Markup Organization - Local & National
Youtube Video SEO / Video Creation
Site Speed Optimization (WordPress only)
Reputation Management / Yelp / Google
I enjoy educating my clients how SEO works in simple geek-free terms. 🙂 It's great to have a beautiful website with images, but don't forget, you need text (lots of text) on the page for google to examine and understand what your page is about. That's one major element I need to always inform small busiess owners about in order to be successful with their SEO campaigns.
Feel free to read my articles below and ask any questions in the comments section, I'll get back to you.
I recommend you read:
10 Reasons Why You're NOT Getting Found in Google Searches.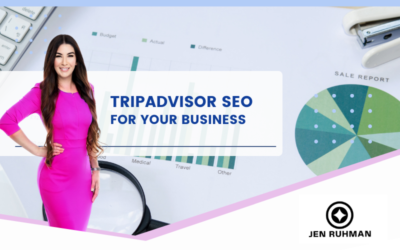 Boost Your TripAdvisor Visibility: A Jen Ruhman Guide to Mastering SEO for Your Business Listing...
MY SEO SERVICES
ARE A MUST-HAVE IF…  
Monthly link building is a must
You want in-person attention to detail
You have a limited monthly SEO budget
You want to invest in organic (ad-free) SEO rankings
You want an expert to handle your PPC ads
Your service pages need clear calls to action
You need better verbiage to convert traffic into customers
You want to hire an expert with years of experience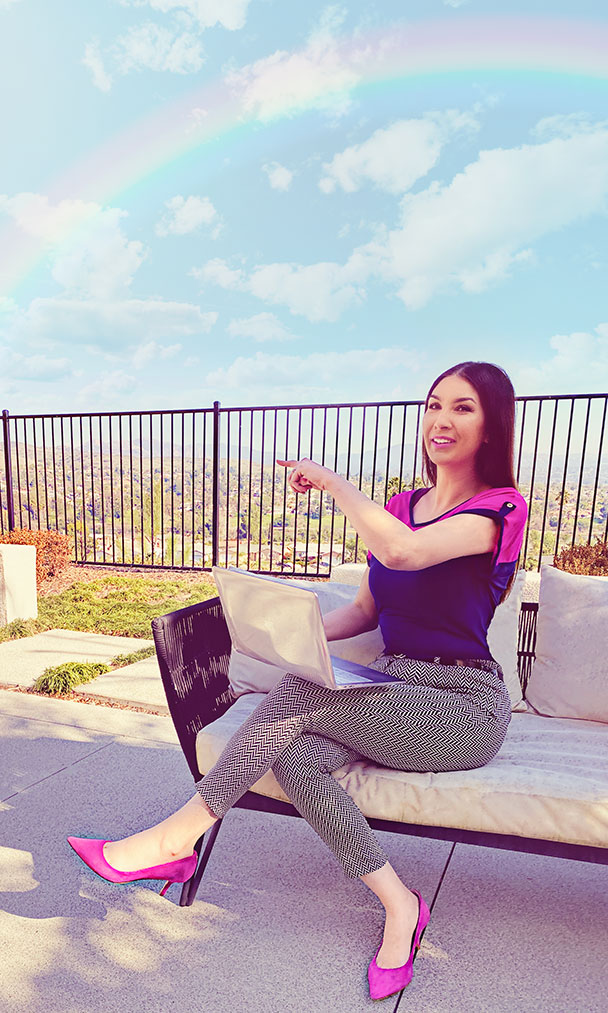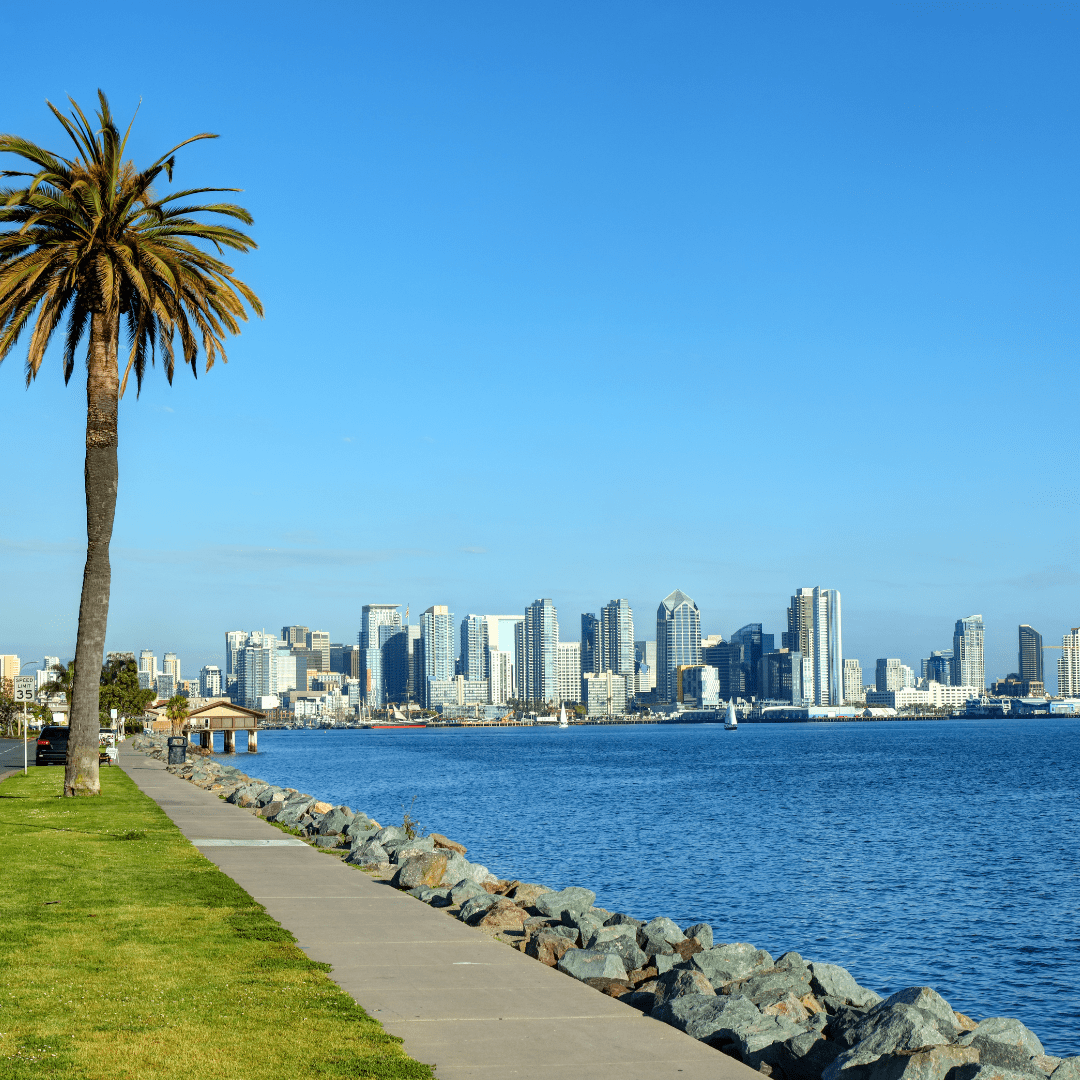 PROVIDING EXPERT SEO SERVICES TO SAN DIEGO
Serving San Diego County: La Jolla, San Diego, Downtown San Diego, Encinitas, Del Mar, Rancho Santa Fe, Carlsbad, Cardiff, San Marcos, Vista, Del Mar Heights, Miramar, Ranch North, Sunset Cliffs, Carmel Valley, Del Cerro, Mission Hills, Escondido, Santee, Mission Valley, Carmel Mountain, Rancho Penasquitos, Pacific Beach, Old Town, Sorrento Valley, North Park, Torrey Highlands, and more! I'm very thankful for now being able to also provide national SEO services. Gaining popularity, I'm now helping many new small businesses on the East Coast! Woo hoo!
Best of all, I  still enjoy driving around San Diego county meeting my clients face-to-face!
Psssst… Guess What?
YOU CAN AFFORD MONTHLY SEO SERVICES!
 Still think SEO services cost 5K, 10K, or 20K per month? Guess again.
When you're working with an independent SEO company such as myself, my overhead costs are lower = you pocket the savings! 
Did I mention, there's no contracts? That's right! I will never "lock you in" with a contract with all that fine print like many San Diego SEO companies do… Things happen. Natural disasters happen. Heck, COVID-19 is happening right now and many businesses have shut-down. I got you! At the end of the day it's about people, not dollars and cents.
AWESOME BRANDS I WORK WITH
Yes, I consider myself very fortunate to have the opportunity to work with such great people. The majority of businesses and brands I work with are located right here in San Diego, CA. My reputation as an SEO expert in San Diego has earned referrals from my clients. I also work remotely for businesses on the East coast! Jenruhman is a growing SEO company in San Diego, with additional brands not mentioned below.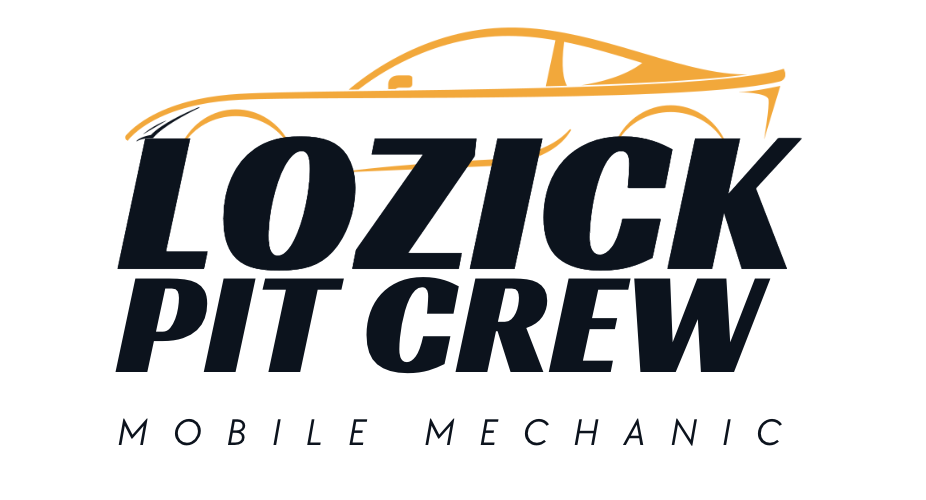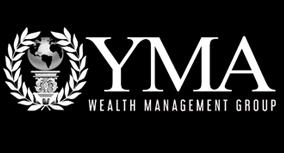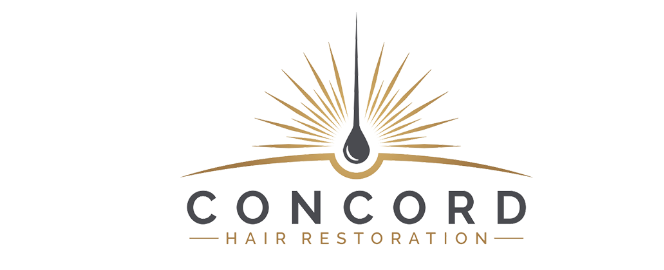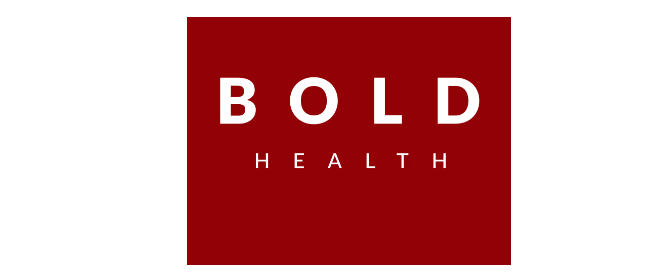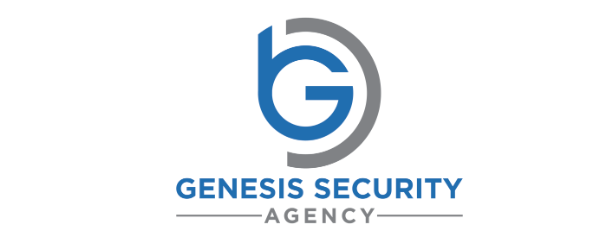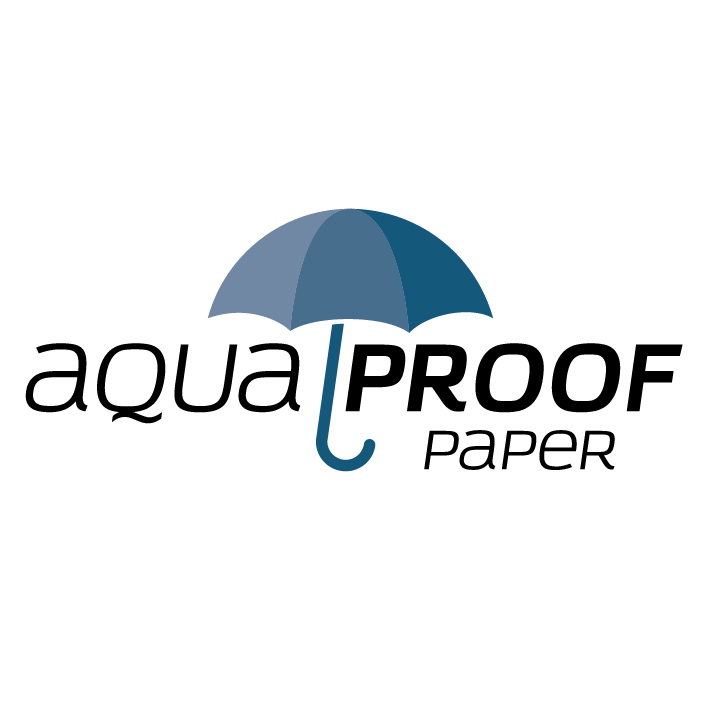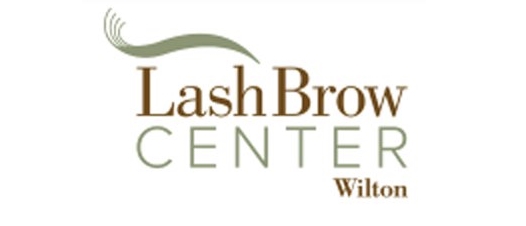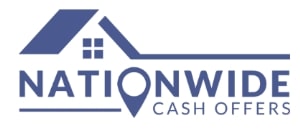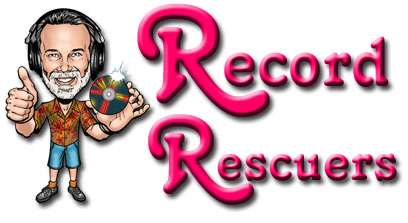 ARE WE A GOOD FIT?
HERE'S SOME FAQ:
Can You Guarantee My Website Ranks Page #1 in Google?
Google warns it's unethical for any SEO agency or SEO expert to guarantee you first page or #1 rankings in Google search results. ANY company that GUARANTEES you organic first page rankings is being dishonest. RUN! Especially these "rank in 30 days or you don't pay." Therefore I do not promise or guarantee any client first page rankings in Google search. What I can do is put in the hard work to optimize your website with Google's recommendations. That's what I have been doing and I have many happy clients.
Can a SEO company get me first page results in 30 days?
The promise of achieving first-page results within 30 days by an SEO company is a bold one. Many of these "SEO companies" will rank you for a keyword that nobody is searching for (zero monthly searches for the keywords meaning there's no competion!) – making your investment worthless! While it's not impossible, there are several factors to consider:
Competition and Keywords: If you're targeting low-competition keywords, it might be possible to achieve higher rankings quickly. However, for highly competitive keywords, it can take much longer.
Website's Current State: If your website is already well-optimized and just needs a few tweaks, quicker results might be achievable. On the other hand, if your site requires extensive optimization, it can take longer.
SEO Techniques Used: Some SEO companies might use "black hat" techniques to achieve quick results. These methods can lead to fast rankings, but they often violate search engine guidelines and can result in penalties or even de-indexing of your website.
Search Engine Algorithms: Search engines continually update their algorithms. What works today might not work tomorrow. An SEO strategy should be flexible and adaptive.
No Guarantees: No one can guarantee a #1 ranking on Google or any other search engine. Be wary of SEO agencies that promise guaranteed results within a specific timeframe.
While achieving first-page results within 30 days is possible under certain conditions, it's essential to approach such promises with caution. Make sure the keywords are worth the effort – the keywords should have a decent monthly search volume. It's always better to focus on long-term, sustainable SEO strategies rather than quick fixes. Remember, SEO is a marathon, not a sprint.
What is SEO?
SEO stands for Search Engine Optimization. SEO uses a variety of strategies to improve a website's rankings. These strategies include: Building quality content, On-page optimization, and Quality link building. The benefits of SEO is gaining quality and quantity or traffic to your website organically.
Why Would I need to Hire an SEO Expert?
Struggling to drive quality traffic to your website? Small businesses in San Diego often face this challenge, leaving them with missed opportunities and potential revenue on the table.
Imagine having a steady flow of potential customers visiting your website, all organically. No more spending excessive amounts on ads that don't convert. No more wondering if your online presence is strong enough.
The reality? Without expert SEO, it's challenging for small businesses to stand out in the crowded digital space.
Hello! I'm Jen, San Diego's dedicated SEO expert for small businesses. With my expertise, I help brands like yours unlock the true potential of organic search, ensuring you don't just get traffic, but quality leads that convert.
Having worked with numerous local businesses, I've seen firsthand the transformative power of effective SEO. Here's what partnering with me brings to the table:
Expertise: Deep understanding of the San Diego market and the nuances of SEO for small businesses.
Transparency: Regular updates and insights, ensuring you're always in the loop.
Commitment: Your growth is my mission. I'm here to ensure your online presence is robust and your brand stands out.
So, if you're ready to elevate your brand's online visibility and drive quality leads, let's chat. Don't let potential customers pass you by. Unlock the power of organic search with San Diego's trusted SEO expert.
📞 Reach out today and let's make your brand shine online!
What are the Benefits of SEO?
There are many benefits of SEO!
Increased rankings,
Increased organic traffic
Increased calls/web forms
Increased Sales
SEO or PPC?
While PPC can bring immediate results, it's the most expensive. Keywords can range severely in cost per click and many clicks are wasted on bots. Many business owners are frustrated in "pay to play" because once they turn off the ads, the traffic is gone. That's why I recommend SEO. Organic traffic (shown below the ads) brings more clicks than PPC, 70% of clicks go to organic search results! SEO makes a smart investment!
Why is SEO Important?
Organic traffic has a "halo effect" in the sense that it is seen as earned rather than paid for. Anyone can create a website and pay top dollar to rank #1 but may not have the best user experience nor have the quality of information that's being searched for. To be successful in SEO, you need to invest in a lot of time and resources. Google's algorithms are constantly changing to provide the user with the best possible user experience. Google wants to stay the #1 search engine, thus having the best content and user experience on your site is a must. An SEO expert will provide the right keywords and optimize and create the best content to improve your visibility and user experience. And no, SEO is not just about typing keywords into a page. Over time, the SEO expert will analyze your website data and constantly make edits and improve the value of your website. There's On-page SEO, Technical SEO, and Off-page SEO. Make sure the SEO guru you hire does all three! Be very picky when hiring an SEO guru, especially if they promise you a huge amount of website traffic overnight!
How Long Does it Take to Start Seeing Results?
Because Google has over 200 different ranking signals, it is difficult to predict how long it will take a website to rank. In my experience, clients typically see significant improvement on long tail keywords in the first 90 days and more competitive search terms around 150 days. SEO is a long-term strategy but has consistently proven to provide the best ROI.
What is Your SECRET SEO Strategy?
There's no "SEO secret." To be specific, I follow Google's document on Search Engine Optimization. The document is called "Search Engine Optimization Starter Guide." It covers everything you need to know about creating websites that give a great user experience along with over 200 ranking factors. It's a free public document. BTW, if an SEO company tells you they have a "proprietary" SEO secret and can't talk about how they rank sites… RUN!
I have a Website that Was Hit with an Algorithm Update and Most of My Traffic is Gone! Can You Get it Back?
Short answer, No. Major core algorithm updates can primarily affect low-quality websites. Especially websites that have an abundance of pop-ups, ads, notifications, bad mobile usability, thin content, and are not seen as giving credible, trustworthy content. If you're not willing to remove the spammy elements listed above, I may not be able to recover your website's traffic. Once you remove these elements,  I can work on adding quality to thin content pages and provide my SEO services. I may need to remove spammy pages and add 301 redirects, cache your site, make it https, and strive for a mobile-friendly user experience.
Do I have to Sign a Contract for your Monthly SEO Services?
No. We don't "lock-in" customers.
If a natural disaster or hardship falls onto your business, you're free to walk away or take a break! We're not all about dollars and cents. We're about happy customers.
When will my Website Start Making Money?
SEO is NOT a "get rich quick" service. As an SEO expert, I don't know when people will purchase your goods or services. My job is to optimize your website to rank in Google for specific keywords. With more "influencers" on youtube standing next to a Lambo than ever before – urging you to get "rich" like them from a website by setting up an online store and turning on ads. While they sell you an expensive online course. SEO is a slow but steady process. Yes, I can help you create ads in Google AdWords but I won't promise you a quick buck in ROI. Testing ads and refining ads take time. Please be sure you have a high-quality website/landing page with a decent product before spending money on ads.
Can I just Buy a Few Months of SEO?
A few months is not enough time to start seeing results long term. Think of SEO as building muscles. You can work out for a few months and start to get stronger, but if you don't continue to train, and stop – your muscles weaken.
My New Website Gets Zero Traffic. When Will it Beat My Competitors?
New websites have zero domain authority, therefore it will take time to gain trust with Google. You also need to escape the "Google Sandbox" The best way to gain trust and get out of the sandbox, is by building quality original content with service pages, blog posts, business/brand citations, links, social media presence, and time. It also helps to have a mobile-friendly website, fast loading pages, a clean online reputation, internal links, a well-thought website silo, that's up to par with your competition.
Do you do Shopify SEO?
Yes, I have several years of experience working on ranking Shopify stores in Google. No matter what your product or service is, I know how to rank individual products, services, and collection pages. I also provide Shopify consultation so your SEO efforts can go above and beyond.
What Does it Take to be a San Diego SEO Expert?
What Does it take to be a San Diego SEO Expert?
I get asked this frequently! With so many SEO companies in San Diego, it's rare to find someone such as myself that works alone and directly with the client! It takes discipline, skills, and consistency. It's not easy to be a true SEO specialist in San Diego. It takes thousands of hours testing ideas, learning up-to date information and implementing both client projects as well as your own! I started learning SEO in college. However, truly learning SEO involves learning what Google values, learning how to give the user a good experience with your website, testing, implementing, patience, consistency, and testing again. Before I took on clients, I made sure my own sites were ranking, and yes, I have my own successful websites. To be a successful SEO expert, you need to become successful from SEO for yourself first. Meaning, you need to create a website(s) that bring you recurring revenue. If you can do this, you can do it for someone else. On top of all that it's necessary knowledge to navigate the area which is one of the most competitive around the world… But I have been working in the industry for 20+ years. My track record and determination to constantly learn is what makes a true SEO expert such as myself stand out.
Does my website Need SEO?
While having a great website, top-notch products, and talented copywriters are important, it's crucial to ensure that your business appears among the top search results.
Many businesses opt for paid search to achieve this, but the costs associated with Pay-Per-Click (PPC) campaigns can be exorbitant, offering only temporary results. This makes PPC less suitable for solo entrepreneurs and startups who prefer to maintain a tight digital marketing budget.
Fortunately, there's a solution that can save your sales: Search Engine Optimization (SEO).
SEO content not only proves to be a more cost-effective option, but it also continues to drive web traffic and generate leads for years to come. Think of SEO as a reliable roadmap that can lead to improved brand awareness, higher conversion rates, and enhanced credibility.
By investing in SEO, you'll not only elevate your online visibility but also establish a sustainable and long-lasting source of organic traffic. Take advantage of SEO's benefits and watch your business flourish in the digital landscape.
Why should I hire Jen and Not a Huge Company?
When you choose to work with me, you gain the advantage of partnering with a self-made SEO professional who has personally executed and mastered the intricacies of SEO without relying on others. I am a driven go-getter, motivated by my extensive skills and experience, always striving to surpass milestones and achieve the next level of success. My track record includes empowering individuals to experience remarkable growth, even up to a tenfold increase in their business revenue.
You get access to me 24/7 and I am the person that does the work and is also meeting with you or speaking with you on the phone. 
Hiring an SEO expert with over 20 years of experience, who specializes in ranking websites and providing personalized one-on-one assistance, offers several advantages over engaging a large company. Here are the benefits you can expect:
Expertise and Knowledge: An SEO expert with extensive experience has acquired in-depth knowledge of search engine algorithms, industry trends, and effective optimization strategies. Their expertise allows them to navigate the complexities of SEO with precision and deliver tailored solutions for your specific needs.
Customized Approach: A seasoned SEO professional understands that each business is unique and requires a customized approach. They will conduct a thorough analysis of your website, target audience, and competitors to develop a personalized strategy that maximizes your online visibility and drives relevant traffic.
Attention to Detail: With one-on-one interaction, an experienced SEO expert can focus solely on your project. They pay close attention to every detail and ensure that no aspect of your optimization is overlooked. This level of dedication often leads to more comprehensive and effective SEO campaigns.
Agility and Adaptability: A single SEO expert can be more agile and adaptable compared to a large company. They can quickly respond to changes in search engine algorithms, adjust strategies accordingly, and stay ahead of the competition. Their agility allows for more nimble optimization techniques and faster implementation of new tactics.
Personalized Communication: Working directly with an SEO expert fosters clear and effective communication. You can discuss your goals, expectations, and concerns directly, enabling a better understanding of your business objectives. This direct communication streamlines the decision-making process and ensures that your SEO efforts align with your overall marketing strategy.
Long-Term Relationship: By working closely with an SEO expert, you can establish a long-term relationship built on trust and understanding. They become familiar with your business intricacies, goals, and preferences, enabling them to provide ongoing support and continuously optimize your website's performance.
Ultimately, hiring an SEO expert with extensive experience and a personalized approach offers the advantages of specialized knowledge, tailored strategies, meticulous attention to detail, adaptability, effective communication, and a long-term partnership that can drive sustainable growth for your online presence.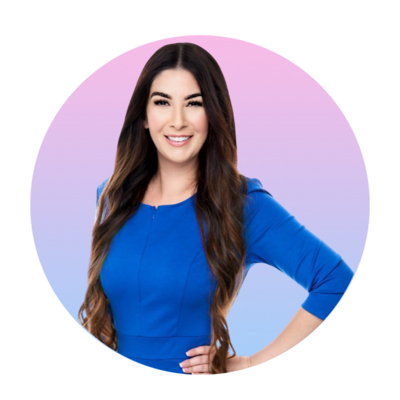 Ready to Hire this San Diego SEO Expert?
When your website's optimized, it's your best 24 hour salesman. Get foot traffic, phone calls, warm leads, and sales. That's right! Your website can be such a powerful tool for all niches and industries.
No matter what kind of business you have in San Diego, I can be your SEO expert. Yes, whether you're a Restaurant, Catering Company, Law Firm, E-commerce,  or something in between, you can use SEO to your advantage and I want to teach you how with my free SEO tips and premium SEO services!
I want to rank your website higher in Google search results, Get more traffic onto your website,  and get you the ROI your San Diego business deserves.
Let's get started!