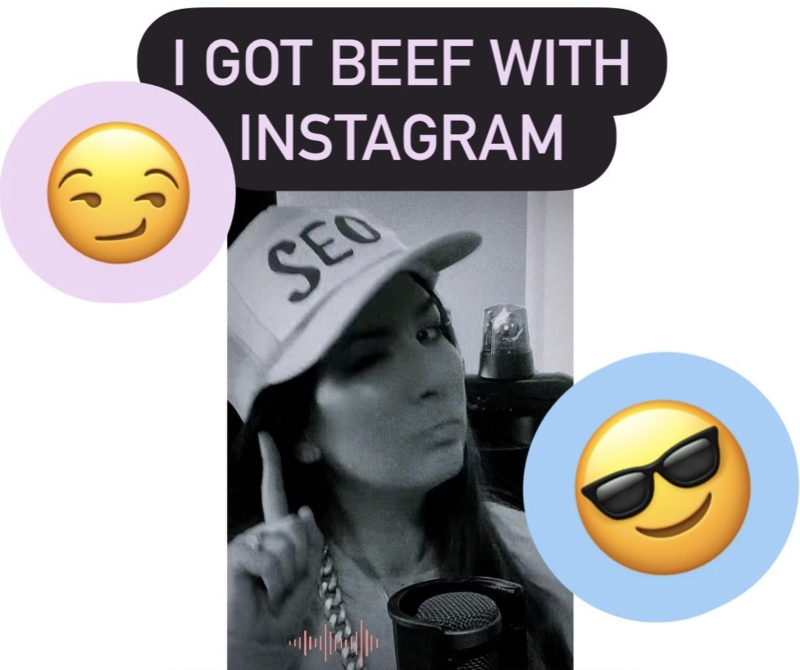 That's right, I said it. SEO Rules and Instagram Drools.
💥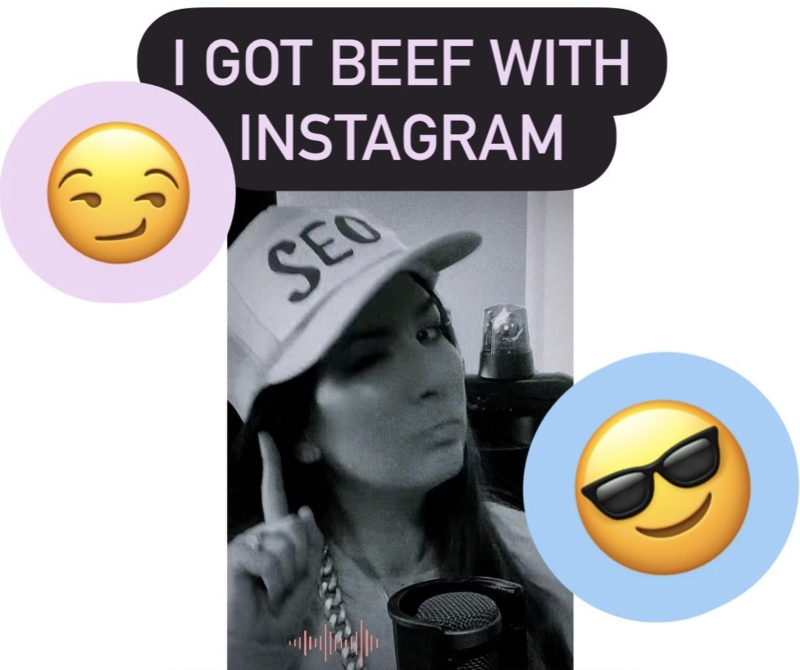 I talk all about this in my latest SEO podcast (it's pretty GOOD 👍 )
Part 2:
Alright, the word on the street is true.
Confirmed. I got some beef with Instagram. We're gonna talk about it right now. We're going to spill that tea on this episode of Jen Ruhman SEO Podcast.
Seo. Starting NOW,
Can we talk about where your marketing dollars are best spent?
Is it on Instagram or purchasing monthly SEO?
You're paying someone to run your Instagram account?
Now, when we're talking about Instagram, I have a lot of clients that say, Jen, right now, I'm forking out about $500 a month.
Somebody's managing my Instagram account. They're just making some cute little images and posting them on my behalf. I don't have to worry about my social media. They got a lockdown and I love it. And I say, hey, that is great.
You have social media in the works running for you. That's just marketing dollars, not ads on Instagram. Here's where there's some issues. If they're a new client, I ask them, are you getting lots of sales from Instagram? Is it worthwhile for you right now?
In other words, why are you calling me?
Their response is usually a big fat no. And I know why. I run SEO reports all the time for my clients and I can track conversions. Where do I see the majority of conversions come from?
I'm not being biased. I'm just looking at the data. The majority of all the conversions are always coming from organic SEO. Another real world fact, ladies. Did you know that Kylie Jenner one of the Queens of Instagram?
So be it. Whatever. 10% of her traffic comes from social media. Now, of that 10%, about 4% of that traffic is just from Instagram. And she's a billionaire.
Allegedly, she has deep pockets to buy whatever she wants. And guess where most of her traffic is coming from? It's coming from her website. Coming from? Excuse me, it's coming from Google.
It's organic.
So she's a billionaire. Maybe someday you'll be a billionaire. Who knows? But what does that tell you from just the perspective of having all that money. She's a Queen of Instagram, and most of her traffic is not even coming from Instagram.
Does that help? Does that put your marketing dollars into more better perspective? Sorry, I'm a little tongue-tied. I don't really like Kylie Jenner. Well, let's face it, I am actually on Instagram.
Here I am on instagram:
 

 

View this post on Instagram

 
Why the heck am I on instagram if I don't like it?
I'll tell you why. I'm trying to help you guys out. You business owners, entrepreneurs selling services or products. I'm there.
Hopefully, since you're there, I don't know why you'll find me and I can convince you there while I'm in your head. The benefits of SEO, why you should get off of Instagram and join the party over on Google. Organic searches. That's right. Having SEO on your website brings magic.
And I hear you. You got cute little dancing videos on your Instagram. You got some cute pictures, all the little cutesy Loopsy, images and pictures of your services, which is good, which is good. But you should take that content that you have on Instagram and place it into your website and enrich your SEO efforts. For example, it's very easy for my business owners to create video content using their phone and Instagram.
It's a Win Win situation. However, they can put those videos, those helpful videos and put them into their website. And I'm going to give you a great example. There's a lot of beauty medical spas all over Instagram. Sure, they get lots of likes.
Here's why SEO is better at conversions than instagram
But there's actually more people locally searching for those services that want to find your business on Google Search instead of Instagram.
Check this out. When people are searching with buyer intent, meaning they are more willing to go find a local business to get a service done in Google than they are just discovering things in Instagram. Someone's researching cool sculpting before and afters.
How it works, what's the downtime, all that kind of stuff. They're going into Google, searching for it, learning. And guess what? They're also going to be searching for cool sculpting near them, cold sculpting in their city. That's like some kind of nonsurgical fat removal eliminating process.
So when you're at a research mode, you're looking for a local service provider to do the service that you can drive to. That's where Google search organic searches win. So people are going to type that into Google with buyer intent. Cool Sculpting, San Diego, Cool Sculpting, La Jolla, Mirami, whatever, wherever you are. And hopefully on your website.
Related post: Instagram post ideas that don't suck
You can add Instagram videos / images to your website pages for SEO benefits
If you're doing SEO, you have a city landing page catering to those keywords. Now, you can put your little Instagram video code embedded into that post into that page to help enrich it. But the page should be more focused on text and answering any questions the client might have. And the page should have additional content like before and after pictures, as well as content that helps clear up any objections a potential client might have about you as a doctor, your history, what they can expect, the whole entire procedure. And your page should also be a hub to showcase your verified reviews.
This helps boost your conversions as well as provide an easy, accessible, easy to use contact form. And all your contact information should be right there, all nice and handy. Now, let's compare that to getting an email or phone call from a potential client that's ready to work with you. Ready to buy. Compared to some potential clients sending a DM to someone in charge of your Instagram account who's going to get that information sooner?
The answer is most likely nine times out of ten, your inbox your email from your website. People want an immediate reply. That's how you win customers a lot of times and stop them from shopping around when they go to a DM, you know how long that DM is probably going to sit there before your social media manager gets to you oh boy, that could be actually costing you, right? I hope that helps you understand the importance of SEO. Another thing to keep in mind is that your SEO is there for you.
Where will you turn to if your instagram gets hacked?
It's going to stay evergreen the content that you create on your website is yours controlled by you. All your time you spend on Instagram creating all your real images and all that stuff. What happens if your Instagram gets hacked? What happens when that algorithm no longer favors you? Where do you turn?
Well, you're probably going to call me. But if you do, I'm here helping you get ready for SEO. Thanks guys. Thanks for listening. Have a great rest of your day.
Bye.
Thanks for reading! BTW, If you didn't catch my name, I'm Jen and I'm a SEO specialist in San Diego, CA running my own SEO company in San Diego.