How to get More Likes on instagram for Free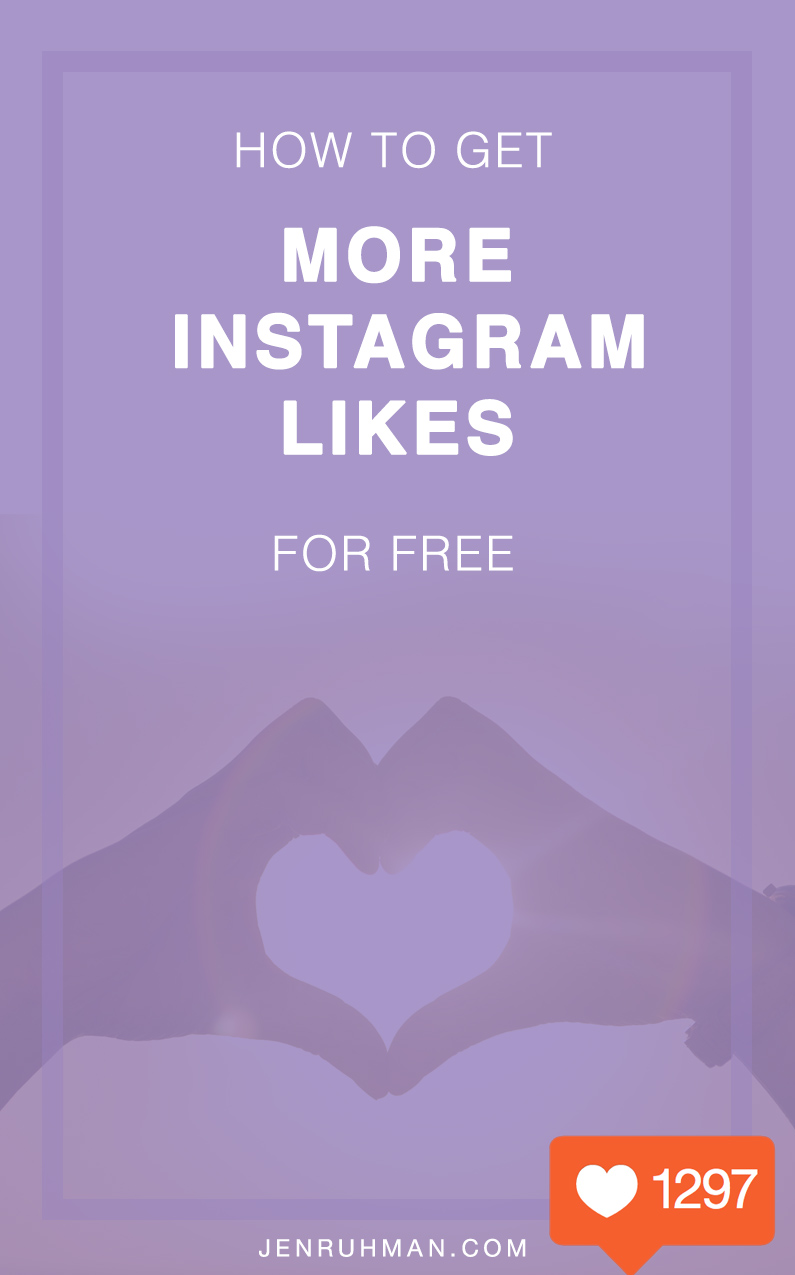 I'm sharing the BIG secret "How to get More Likes on instagram for Free." That's right, without paying for instagram likes and without having to use a ton of hashtags, and without purchasing an expensive app or service. You can literally get over one hundred likes in as little as thirty minutes.  I'm going to prove it to you. I'm going to show you step by step how to get more likes on instagram for free and under thirty minutes. Yes, we're going to be using a free app, called " MagicLiker" it's the best app if you want to know how to get more likes on instagram for free!
How do some people get hundreds of likes on instagram?
I have been using instagram for over two years and it's always amazed me how some people have hundreds of likes on their photos. I say wow I wish my ugly photos were that popular. LOL. Anyone? If you want an easy shortcut to literally see free instagram likes start showing up on your photos like mine, read this DIY instagram "hack".
Woo hoo! You can feel special too. It really made me laugh when I saw this app actually works. In thirty minutes I gained 97 likes in thirty minutes to be exact.

 
UPDATED:
These apps do not exist anymore.
The best way to get more likes is to experiment using different hashtags.
Follow these steps:
Download the free app called "MagicLiker"

Open the app and log in using your instagram username and password
* Click the blue button "Likes +1"

For each "like" you receive a coin "credit"
Keep "liking" photos until you reach 200 coins (this is quick and easy)
Don't like too quickly or you might get temporarily logged out
When you reach 200 coins, click on the bottom navigation "Get Likes"
Click on the photo you want 100 instagram likes

Select "Exact" or just use the slider to select about 100 likes

Type in "100"
Wait a good quick thirty minutes and open the app instagram, you should see approx 100 likes happen! Wait a little longer for more likes to roll in

Your new likes should start showing on your instagram photo
It gets better, The Free instagram likes are permanent 
*Tip: There's also quicker ways to gain "coins"
You can Click on the bottom orange button "Get Free Coins"
You can quickly gain on average 120 free coins per recommended app download
Just download and open the app and your free coins show up within 30 minutes tops
Quick review on the app "MagicLiker"
The MagicLiker app is easy to use and very stable. I was surprised this sort of app even existed. Brilliant "hack" I think this is also an easier way to use instagram, instead of double-tapping each photo, you just tap once. Amazing how fast you can flip through random photos with our scrolling and dragging your finger on instagram. As mentioned, make sure you don't "like" too fast, you can get temporarily blocked.
I also like that this app gives you an option to purchase "likes" if you do want to take a short cut. Pretty reasonable prices too if you want to boost a business presence  on instagram.
Related: Business Benefits using instagram
And that's How to get More Likes on instagram for Free.
Did you try it?
Related: How to get local instagram followers for your business