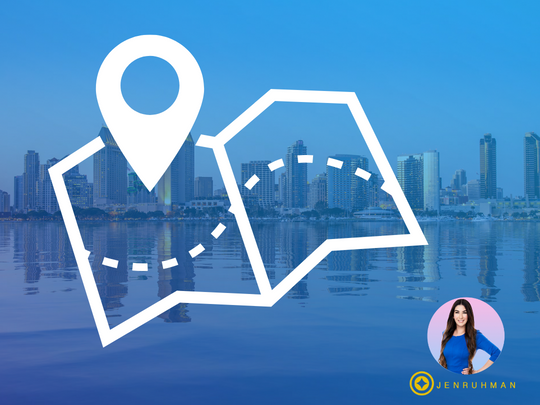 In today's digital age, local businesses are constantly vying for visibility in the vast online marketplace. One of the most effective tools for local businesses to gain this visibility is Google My Business (GMB). However, simply having a GMB listing isn't enough. The real challenge lies in optimizing it to rank higher and stand out from the competition. In this comprehensive guide, we'll delve deep into the strategies that can help your business achieve that coveted top spot.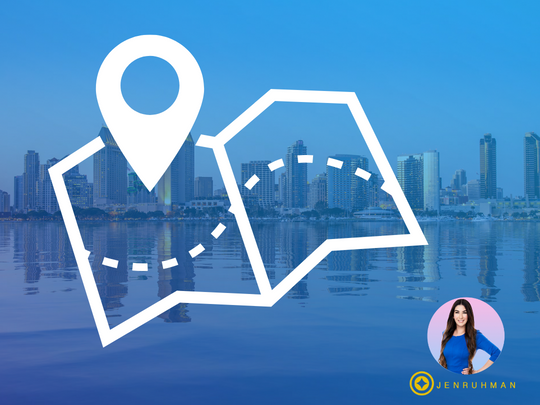 ---
How to Rank Higher in Google My Business
Google My Business is more than just a listing; it's a reflection of your business's online reputation. Ranking higher not only increases visibility but also builds trust with potential customers. Here's how you can climb the ranks:
1. Complete and Accurate Information
Ensure that every detail on your GMB listing is accurate. This includes your business name, address, phone number, and operating hours. Google prioritizes listings that provide clear and precise information to users.
2. Encourage Customer Reviews
Positive reviews can significantly boost your GMB ranking. Encourage satisfied customers to leave reviews, and always respond to them, whether they're positive or negative. This shows that you value customer feedback.
3. Use High-Quality Photos
Images play a crucial role in attracting potential customers. Regularly update your GMB listing with high-quality photos of your products, services, and premises. This not only enhances your listing's appeal but also signals to Google that your listing is active.
4. Optimize for Local SEO
Local SEO is the backbone of GMB. Ensure that your business name, address, and phone number (NAP) are consistent across all online platforms. Additionally, embed a Google map on your website and use local keywords in your content.
5. Engage with the Q&A Section
The Q&A section on GMB allows potential customers to ask questions about your business. Regularly monitor this section, answer queries promptly, and even proactively add frequently asked questions.
6. Create Regular Posts
Just like social media, GMB allows businesses to create posts. Regularly share updates, offers, events, or news related to your business. This keeps your listing fresh and engaging. I also provide this service – Optimized Google My Business Posts
7. Monitor GMB Insights
Google provides insights on how customers find your listing and what actions they take. Regularly monitor these insights to understand customer behavior and refine your strategies accordingly.
---
Benefits of Ranking Higher in GMB
Ranking higher in Google My Business isn't just about visibility; it offers a plethora of other benefits:
Increased Local Visibility
Local searches have a high conversion rate. By ranking higher, you position your business in front of customers who are actively looking for your products or services in your locality.
Builds Trust with Customers
A top-ranking GMB listing is often perceived as reputable and trustworthy. This can significantly influence a potential customer's decision to choose your business over competitors.
Boosts Organic Traffic
A well-optimized GMB listing can drive a significant amount of organic traffic to your website, leading to increased sales and revenue.
Enhanced User Experience
By providing all the necessary information, reviews, photos, and regular updates, you enhance the user experience, making it easier for customers to engage with your business.
---
Common Mistakes to Avoid
While optimizing your GMB listing, it's essential to be wary of common pitfalls:
Inconsistent NAP
As mentioned earlier, consistency in your business's name, address, and phone number across all online platforms is crucial. Inconsistencies can confuse Google and lead to a lower ranking.
Ignoring Negative Reviews
Negative reviews, if left unaddressed, can harm your online reputation. Always respond to them professionally and try to resolve any issues.
Not Updating Business Information
Business details can change over time. Regularly review and update your GMB listing to reflect any changes in operating hours, services, or contact information.
---
FAQs
How often should I update my GMB listing?
It's advisable to review and update your GMB listing at least once a month. However, if there are any significant changes in your business, update it immediately. Remember, while regular GMB updates can help improve your local ranking, other factors like reviews, proximity, and overall profile completeness also play a significant role in your GMB ranking on maps.
Does Google My Business cost anything?
No, Google My Business is a free tool provided by Google. However, there are advanced features and ads that businesses can opt for at an additional cost.
How long does it take to see results after optimizing my GMB listing?
The results can vary. Some businesses see improvements within weeks, while for others, it might take a few months. Regularly monitoring GMB insights can give you a clearer picture.
What's the significance of the Q&A section in GMB?
The Q&A section allows potential customers to engage with your business by asking questions. It's an excellent opportunity for businesses to showcase their expertise and build trust.
Can I use GMB if I don't have a physical storefront?
Yes, service-based businesses that don't have a physical storefront can still use GMB. They can list their service area instead of a specific address.
How does GMB differ from other online directories?
Google My Business is integrated with Google Search and Maps, making it more visible and accessible to users. Its features, like posts, insights, and Q&A, also set it apart from traditional online directories.
---
Conclusion
In the ever-evolving digital landscape, Google My Business remains a powerful tool for local businesses. By implementing the strategies outlined in this guide, businesses can not only rank higher but also establish a robust online presence, build trust with customers, and drive organic traffic. The journey to the top of GMB rankings requires consistency, engagement, and regular optimization. But with dedication and the right strategies, the rewards are well worth the effort.
Unlock the Power of Organic Search with San Diego's SEO Expert!
Hello, I'm Jen. My passion? Elevating brands like yours through expert SEO. As a local SEO company in San Diego,  I've honed my skills to deliver results that matter.
🔍 Why Partner with Us?
Expertise: As a leading San Diego SEO specialist, we know the ins and outs of organic search.
Transparency: Receive monthly insights on our progress. We believe in keeping you in the loop, ensuring you understand the impact of our strategies on your rankings.
Commitment: Your success is our success. We're with you every step of the way, ensuring your brand shines brighter than ever.
Ready to elevate your brand's online presence?
📞 Reach out for a FREE consultation today! Call/text: (619) 719-1315