Here's my guide for listing higher in Yelp search rankings. 17-step checklist Yelp Strategy for 2023.
Updated: 6-12-2023
Whether you're new to Yelp or you have a business that's been on Yelp for years, this guide will help you.
I also wrote a guide below to increase your Yelp search rankings if they dropped and you need to rank higher.
Yes, it's possible to rank higher in Yelp search results!
My success in ranking my clients higher on Yelp gives me consistent referrals for this monthly service.
One of my clients heavily relies on Yelp for his local print shop. Thanks to my Yelp SEO, he's ranking in the top position for multiple keywords! 🙂 🥇 
Topics covered:
How to log into your yelp business account
How to rank higher in yelp step by step 2021 checklist
Yelp horror stories
Case study 1
Example Yelp template to ask for reviews
Case study 2
Yelp ranking FAQ
Yelp ranking slip? How to refresh and maintain top rankings
Yelp SEO services I offer
New to Yelp?
Follow these instructions:
Can I rank higher in Yelp?
Yes. Just like Google, Yelp has its own algorithms and updates them from time to time to give their users the most trusted and high quality experience. Ranking higher in Yelp takes a lot of work. Did you get a bunch of bad reviews? Not to worry, it is possible to rank high again if you've received some horrible reviews. Please remember this is just the SEO part, you as a business owner need to do your part by creating a great 5 Star customer experience. Now let's get to the Yelp SEO tips! Yay!
Here's my 2023 Yelp SEO Checklist:
1: Log into your Yelp business owner account here: https://biz.yelp.com
2: Make a list of keywords you want to rank for in Yelp (use them in step 4)
3: Make sure you're listed in the appropriate business category / correct business address / Business name
4: Naturally write these keywords into your Specialties Section, Image descriptions ( Keywords + City)
5: Constantly ask happy customers for Yelp Reviews regarding the service you provided (keyword)
6: Respond to each Yelp review you receive – (include a keyword)
7: "Thank" each review (thank box)
8: Update your Yelp page at least monthly with a new photo or updated text (use larger images)
9: Add your Yelp button / Link in your email signature and include it on your other social media mentions
10: Encourage Yelp reviews in your store with signage
11: Download the Yelp app to respond quickly to reviews or questions, the faster, the better!
12: Name your images / describe them with keywords
13: Offer a special check-in coupon code
14: Make sure you write a professional "about the owner" description with a real photo
15: Geotag some images
16: Have an image uploaded for each section: the exterior, the interior…
17: hidden (I provide to my clients only as a service)
18: BONUS – Upload a video! Nobody does this, take advantage.
Bonus paid feature that helps your Yelp rankings: Custom profile image selection. If you upgrade your Yelp business account, you can choose your business profile image. This can be your most highest quality image that represents your business services. Sometimes it will change in the free version which can be annoying, especially if it's an image you don't like. People tend to click on the Yelp listing that has a very visually appealing profile image!
Yelp SEO Services I Provide
I enjoy keeping Yelp businesses ranking high in Yelp and responding as the business owner to my clients' accounts. I also do Yelp SEO on a weekly schedule. Contact me today for Yelp SEO services! I provide the client a list of keywords and a bi-weekly report of the keywords. The usual turn around to start seeing results is around one month. I assume you already claimed your Yelp business listing. So make sure you have that done before doing this checklist.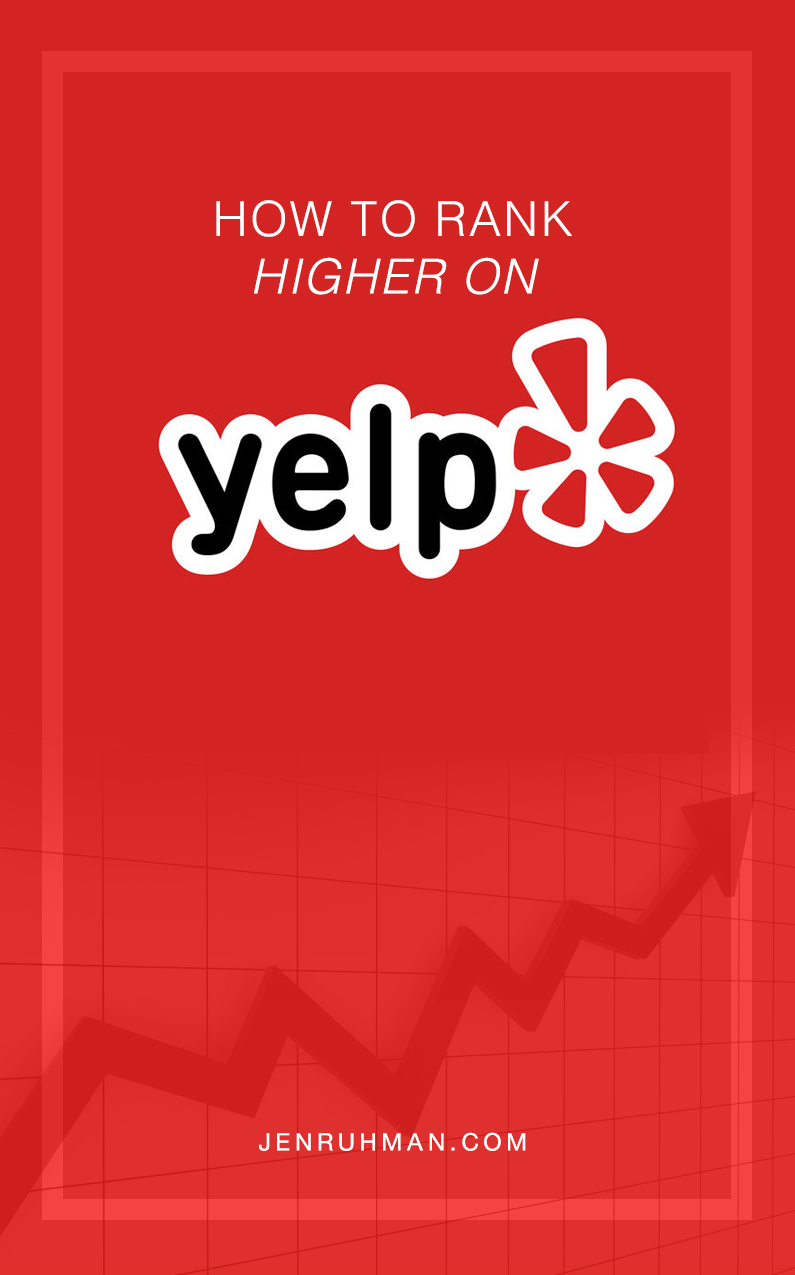 Related: How to Rank Higher in Google Maps
Yelp Horror Stories
Do you have a Yelp horror story? There's a lot of business owners that claim Yelp has done them wrong. So many business owners that there's Yelp support groups on Facebook. As seen in the screenshot below, many business owners are upset Yelp hides many 5-star reviews. I have looked into this matter just by talking to many business owners. They all seem to have one scary element in common. The story goes:
"Once you stop advertising on Yelp paying around $400 / month the majority of your 5-star reviews disappear."

Yelp's sales reps are relentless
Many business owners complain how often Yelp calls them to advertise! It's true. A company I worked for years ago constantly received sales calls.
Yelp Case Study Hyphent
Hyphenet currently ranks #1 for managed IT services for San Diego, CA. It wasn't easy.
I was able to follow steps 1-15 mentioned above.
Here's a look at some keywords I went after:
For example, my client is a Managed IT service provider in San Diego. They rank in yelp for "managed IT services" in the San Diego, CA location. I included that keyword and other "techie" keywords that are services they offer. The results took time, but they were worth it.
I Naturally wrote these keywords into the Specialties Section
It's all about the Specialties section. That's where the magic happens for organic yelp page rank. Write a helpful description sprinkling your keywords throughout the paragraph(s). Try to sound like a human and not a robot lol. Do NOT just make a long list of the keywords. That can flag your account. After many tests, I learned that whatever keywords you write into the specialties section is what gets crawled for SEO. Don't bother focusing them in the "History" or "About the Owner" section.
I asked the business owner to underline / circle / list the services on the customer invoices = 44% more yelp reviews with keywords.
If your customer says… "Jim did an awesome job…" that's too short of a review and there's no keywords.
Now, if your customer says "Jim did an awesome job helping me with computer support and gaining PCI compliance for my business…" that's 100% better!
Those keywords can help identify to Yelp the services you're providing and recommend them in future searches.
Sometimes your customer has no idea what the technical services are called and needs to know those keywords. That's where you can also gently guide them by making sure you provide them with an email letting them know what services were provided. Email / print it to them in a bulleted list so it's obvious.
Example Yelp template asking for Yelp reviews:
Hey (customer name), thank you so much for allowing (your company name) provide you the following services today:
Computer Support
PCI Compliance
Server Support
Add New Printer to Network for Accounting Department
We'd LOVE to assist you again soon!
Can you do us a favor?
We'd greatly appreciate it if you share your experience on Yelp.
RELATED POST  How to Rank Higher in Google Maps
Yelp Case Study – Anonymous business in San Diego
My client does not want to have their business name shared because it's a highly competitive industry.
They were once ranking high in Yelp and then all of a sudden they dropped from page 1 to page 40! Luckily, the business owner saw this post and contacted me. I was able to analyze the keywords that people are using and did steps 1-17.
Within 30 days, there was an upward spike in traffic and leads. Some of his keywords are now ranking #1 and some competitive keywords have ranked to page 3. If I keep repeating my steps, I'm sure to see a huge improvement. My client is already happy to have this small boost of Yelp SEO.
(still a work in progress) But I thought I'd share some current results: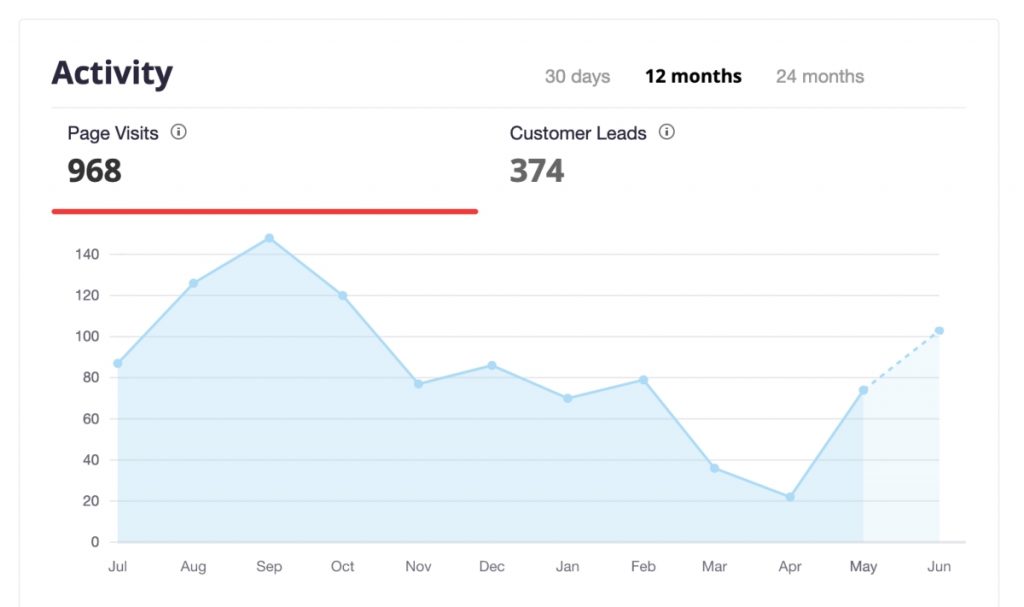 Have Your Yelp! Rankings Slipped?
If your Yelp listing was on page 1 and now it's on page 2 or 3 you may want to refresh your YELP search rankings.
An easy way to do this yourself is by uploading a lot of new high-quality photos and rewriting your Yelp content. I would delete old low-quality photos and keep only the good photo you added to your business. For example, has the front of your store's appearance changed? Take a new photo. New products? Take a photo!
How to Refresh your Yelp Search Rankings:
1. You need Consistent Reviews!
It's important to have Yelp reviews but it's more important to have consistent Yelp reviews.
You can have 100 Yelp reviews and have someone outrank your Yelp listing with only 30 Yelp reviews. I've seen this happen! You need to have a prominent Yelp sign in your business, coupons, email marketing, and on your website to encourage reviews.
2. You need More Photos!
Your Yelp SEO is a lot like website SEO, you need to increase your dwell time (time users are spending on your listing) By adding more engaging photos. Customers also need to share more photos of their results / photos of your business. So, upload higher quality photos of your business and your team. Refresh your Yelp listing! This also needs to be done consistently.
You can also delete old photos and update them with the new photos.
One weird thing I've noticed that Yelp ranking and a correlation to image sizes
Accounts with larger sized photos rank better!
A creative Idea: Entice your customers to take a photo! Have a backsplash with your logo where customers can take a selfie at your business. Here's me saying "Yes to the dress" when I went wedding dress shopping…
Have a sign that says something snazzy like… "Prove you were here…" or "Please share your experience"…
PRO TIP: This will also help prove your geo-location to Yelp, thus making your reviews MORE credible and LESS likely to be taken down.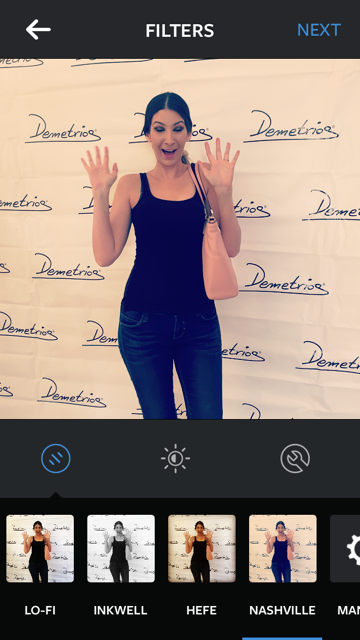 3. Customers need to Check-In/call
Nothing proves to Yelp more that actual humans visit your business than a "check-in"
4. Offering a Promotion or Check-in coupon helps!
If your business is actively offering coupons, it may help boost your presence on Yelp listings. It's another way Yelp sees you're an active business. Even if it's a tiny discount, it's something to entice a use to drum up business!
Hey, now that you're ranking higher in Yelp, check out how to rank higher on Youtube. or even rank higher on Google Maps.
Yelp SEO FAQ
How long will it take to rank higher in Yelp
Why are some reviews not showing up in Yelp?
How should I respond to a bad Yelp review?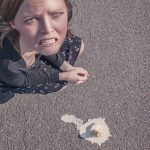 You should respond with class and professionalism. Remember, other potential customers will see your reply and judge how you handle unhappy customers. Never be in an emotional state when replying to a bad yelp review. If their review is angry and very reactive, thank them for their feedback and ask them to private message you to provide the solution. This helps prevent a "SCREAMING" argument from them in response. If there's a simple solution, politely talk to them in the reply offering a solution. Many times, a Yelp reviewer will update or delete their bad review when it's been answered immediately. In other words, keep your cool! If they delete or update their review, it can have a positive effect on your SEO.
How do you get a high rank on yelp?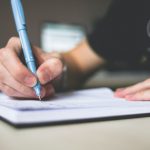 Just like any web page, I believe freshness and overall user experience is an overall ranking factor. Quality images that are helpful for the user to make a decision. It's always obvious whether or not the business owner takes the time to respond and thank Yelp users for leaving reviews. If your Yelp account is receiving a lot of buzz such as check-ins, dwell time on the page, clicks to your website, it can also be a ranking factor. You can achieve this easily by providing a great customer experience, being helpful, professional. and updating your Yelp page with fresh content. Sometimes your Yelp profile photo will change and give you more attention. Follow my 17 point checklist!
Why are my Yelp reviews "not recommended?"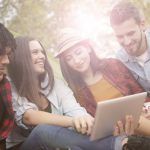 Yelp's algorithms. flagged the review for several reasons. Yelp receives many fake reviews and wants to put a stop to this since they want to be a trusted platform. Even if the review is from a real legitimate customer, it can become flagged. The user does not have enough friends, reviews, inactive, posting from a flagged IP, user hasn't posted enough photos, their nor long enough review. This is most common with new accounts. Sometimes Yelp will allow the review to stay for a few days and then remove it. I've seen hidden yelp reviews appear again "resurrect". Another weird Yelp flag is sometimes a review is "too positive" or "too negative" or violates Yelp's terms. Odd I know!
I hope my How to Rank Higher on Yelp tutorial helps your business as much as my client's.
Please let me know in the comments section down below or if you have an awesome Yelp page rank tip you'd like to share.
Thanks for reading,
Jen Ruhman
Would you like to hire me to optimize your Yelp listing? Contact me today for a quote! Don't forget, I'm an SEO expert in San Diego, CA. I can optimize your website to rank higher in Google.
Related post: 10 Reasons Why You're NOT Getting Google Search Engine Traffic