Here's a list How to rank higher in google maps in 2021. (case study below)
You can appear in google map search results whether you have a physical business or just provide services to an area.
With Google maps appearing at the top of local search results, it's another great way to appear on the first page of search results.
I use this google map checklist for all my clients.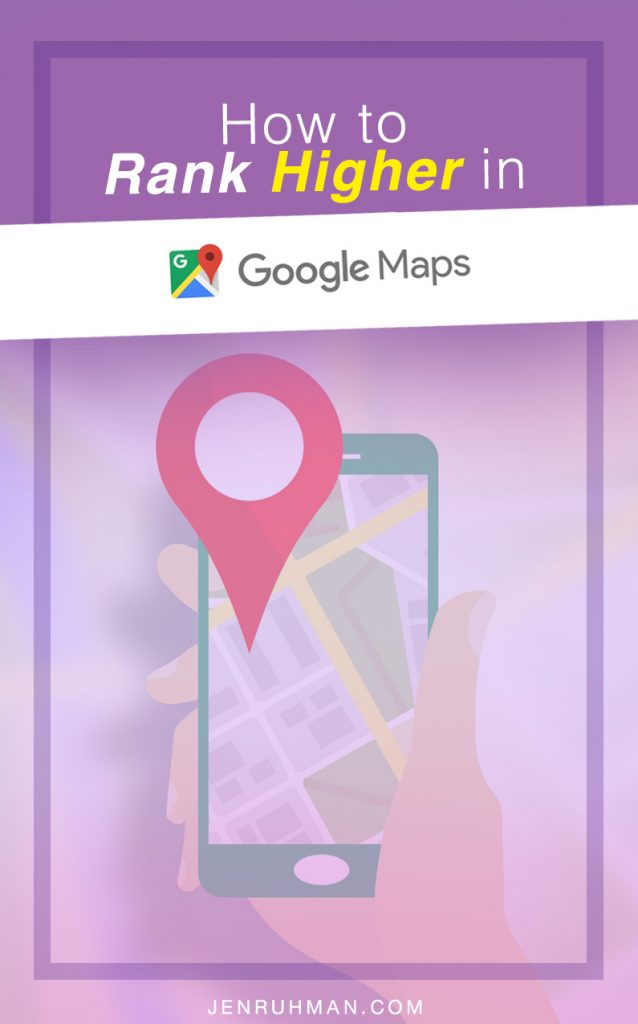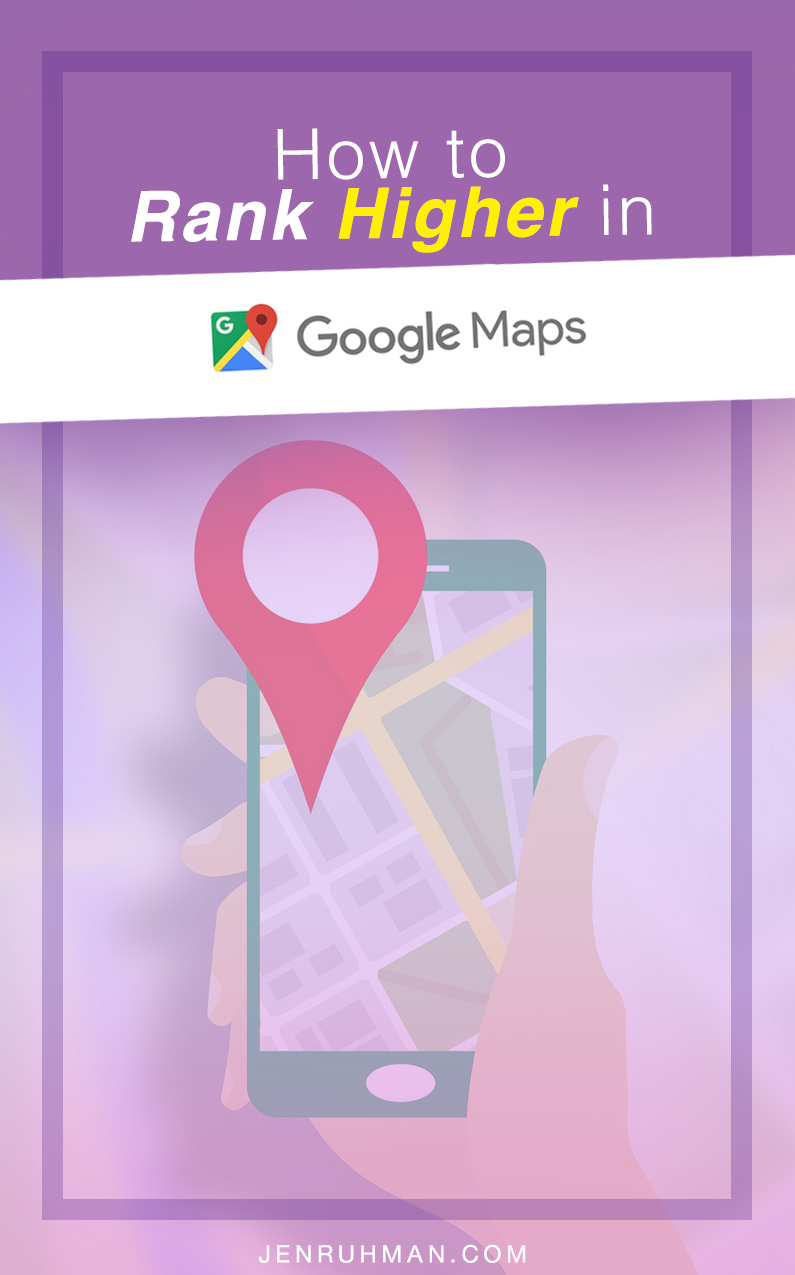 After all, it's above the majority of search results!
Make sure you create a Google My Business Account if you haven't already. Also, claim your business in Google My Business if you see it there.
However, you will need the following to Rank higher in google maps (2021):
– Properly set-up Google My Business page – correct info. You don't want another business to claim your listing or goof your information with a bad phone number, (I've seen this before)

– The searcher must be within your service area – the more closer the better.

– Verify your listing – verified by entering the code Google sends you

– You need to be listed in the right category ( Google has limited categories – select the closest match

– Have your business category in your business listing name may help

– Add your business hours / phone number / URL

– Add a business description – include your category keyword and city – add similar helpful keywords, Add photos, and update your photos once in a while. Really the more information you add, the better!

– GEO-Tag your photos! This will help give you extra points for your location. (name your images your biz name and city too!) https://www.geoimgr.com

– Add posts often for fresh offers / news to show you're active – lasts for 7 days
– Install the app to chat with your customers

– You need as many 5-star ⭐️ reviews – not a huge ranking factor but you don't want to be in the top listing without reviews – it will look weird…

– Make sure your website is mobile-friendly! https://search.google.com/test/mobile-friendly

– Make sure your website has your city and address

– Include your keywords in other areas of your webpage too!

– Include a YouTube video with your keyword (may slow down your website)
– Embed your google my business map into location pages and web properties. This is a little advanced for some.
– Gain backlinks to your Google My Business share link.
– Respond to questions

– Respond to Google My Business Reviews – flag spam reviews to maintain your star listing

– Include the Google Map pin in your footer (may slow down your website) You can include a driving directions link.
– Add schema to your website to exactly speak to Google where you're located. Get the Local Business Schema Lite WordPress Plugin.
– Having articles on your site that mention your city helps a lot!

– Make sure your NAP is consistent online! (Name, Address, Phone number.) For example. Always use Rd. vs Road consistently. Listings on sites like HotFrog, CitySearch, Yelp!, YP, etc. Use MOZ to check: https://moz.com/checkout/local/check

– Add more citations once your NAP is consistent – Get citations from directories that apply to your city and business. Visit for local listings: https://whitespark.ca/best-citations-by-city/ Visit for category listings: https://whitespark.ca/best-citations-by-category/
Related: SEO Blog Post Checklist
Best case scenario, you rank in google maps and below in the SERPS. (Search engine results page)
So basically, ranking high in google maps is another way to get on the first page of google!
Don't want to read? I highly recommend you listen/watch Wes McDowell's video: (below)

– Super serious about results in Google Maps and want to invest? Get a paid-membership to the BBB. You get a Do-follow BBB backlink, it's a huge power 🥊 punch backlink. Expensive…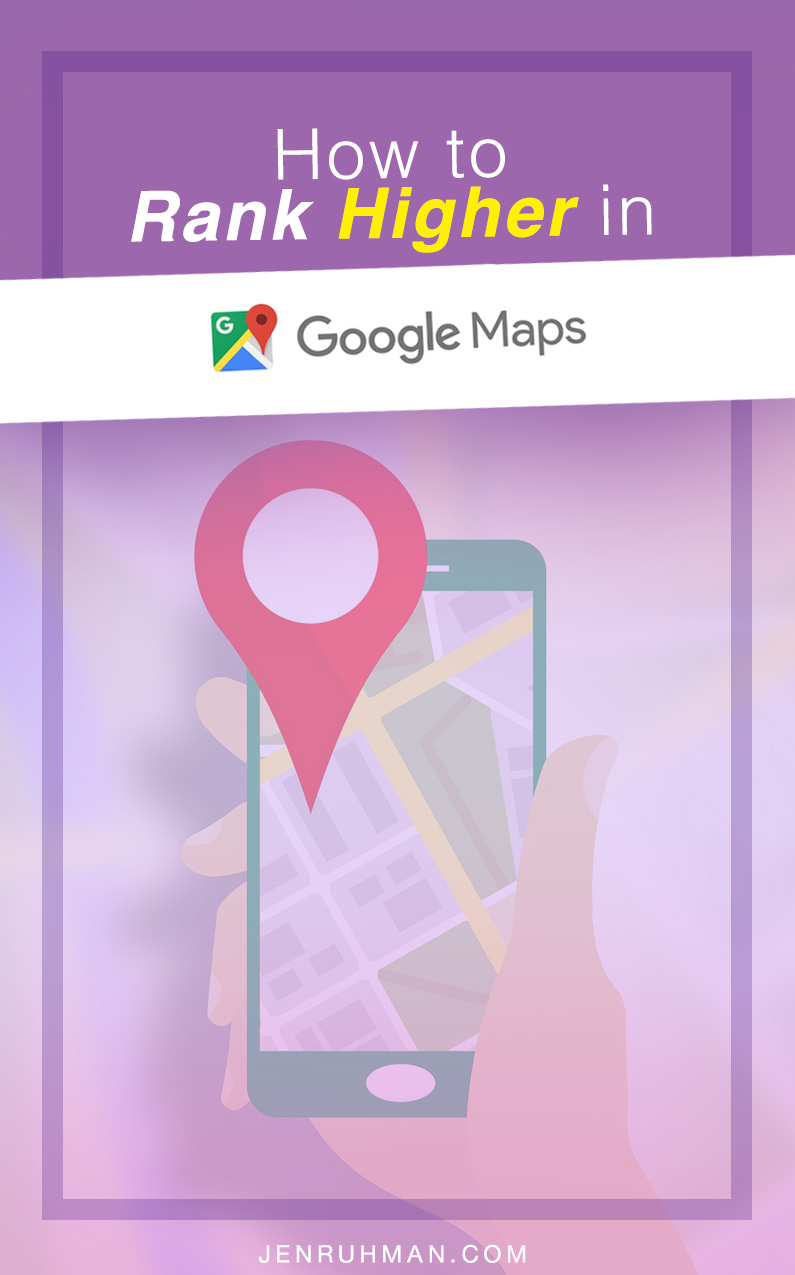 It gets even better…
You can rank in the top listings above the fold. (basically right under the paid Google AdWords!)
How AMAZING is that? It's true.
You're welcome, you can give me a high-five later! This should only take you about ten minutes assuming you already have a Google business listed and verified.
Don't worry, everything is covered below:
This is a major advantage if you've been trying to organically rank your website on the first page of Google with no luck.
Related Post: How to Rank Higher in Yelp
I was finally able to rank a very saturated and competitive phrase in Google Maps in less than an hour.
Keep in mind I had been trying to beat local organic search results for over year. So, instead of ranking the website down below on the first page, I was able to "beat the system" and rank the business #2 in Google maps! This is an amazing accomplishment because Google search only lists the top 3 Google map results. The order of Google's first page is: (usually) Four Google ad listings, Three Google Map listings, ten organic Google search results, and finally Three Google ad listings on the bottom. It's a lot of competition to get on Google's first page, holy smokes!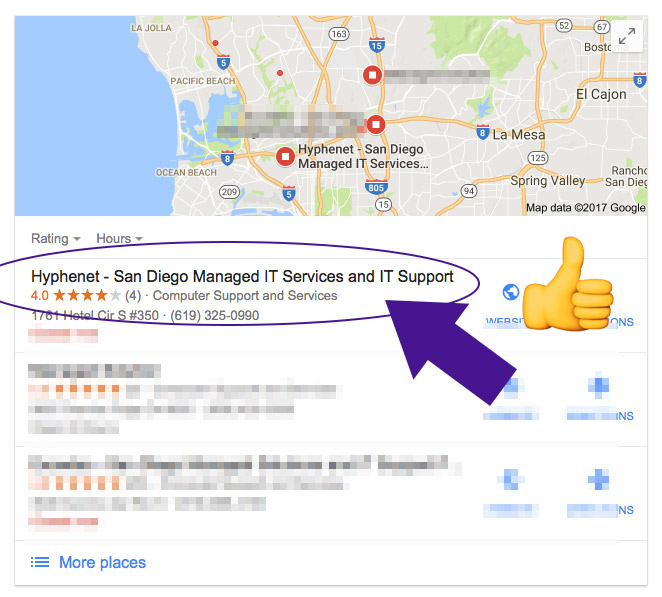 Alright! Let's get started!
Related: Why You're Not Getting ANY Traffic
How to Rank Higher in Google Maps
Step 1: Verify your Google Listing
Hopefully you've already claimed your Google+ listing and verified it with Google sending you a postcard in the mail and you entered the verification code. It's easy. Just do it already…
Step 2: Select the Right Keyword

This is crucial. This is the title that appears in the search listing. People tend to search for the service they need + the city they live.
For example: I added my target keywords to the company listed as Hyphenet. Hyphenet – San Diego Managed IT Services and IT Support This step is the secret sauce that ranked me fastest. However, this step only works when you make sure all your other information below is correct:
Step 3: Complete your business details
Enter your business hours
Make sure your website is listed
Make sure your correct address is listed
Make sure you're using a phone number with a local area code
Make sure you're listed in the correct category. For example, Hyphenet is listed as "Computer support and services."
Step 4: Keyword rich reviews

You'll want to ask your customers for a Google review. Ideally upon completion of services you provide; be sure to give your customer a "customer satisfaction survey." It can be as simple as checking a box with the service you completed and mention you'd appreciate valuable feedback on their choice of Google or Yelp. Your form might say, Mention the service we provided + your experience working with (your company). This helps guide the customer to using your keywords in their review. You want your customers to mention your services. This helps add valuable keywords to the search results.
Step 5: Add useful images
Customers appreciate seeing useful photos such as:
Photo of the front of the building
Photo that show where they can park
Photo of inside of office
Photo of products
Logo
Extra credit – photo of employees
Step 6: Embed the Google Map on your website's home page (removed because it made the site slow)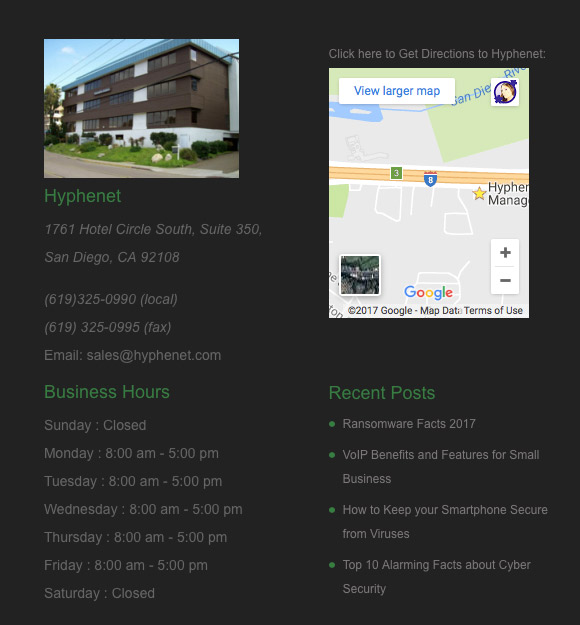 This adds a backlink to google maps and confirms your listing is accurate and useful on your website.
Thank you for reading.
-Jen
Please leave any questions in the comments below.
Need help getting this done? ✅
Please don't forget that I'm a San Diego SEO expert and happy to help. Contact me today for a quote!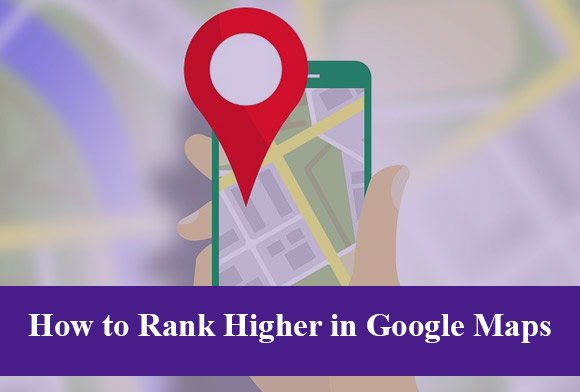 Now that you know how to rank higher in Google maps, how about ranking higher in Youtube with advanced SEO?