Why is my blog is receiving ZERO traffic? Here's Why:
It may have been de-indexed by google. If you were scraping content from other websites, have a spammy website, have bad HTML, keywords cannibalization, hacked, bad backlink profile etc.
Or maybe it's just your SEO! Need an exact answer? Contact me today for an SEO consultation. Contact me for SEO here.
Don't want to read? Listen to my podcast now: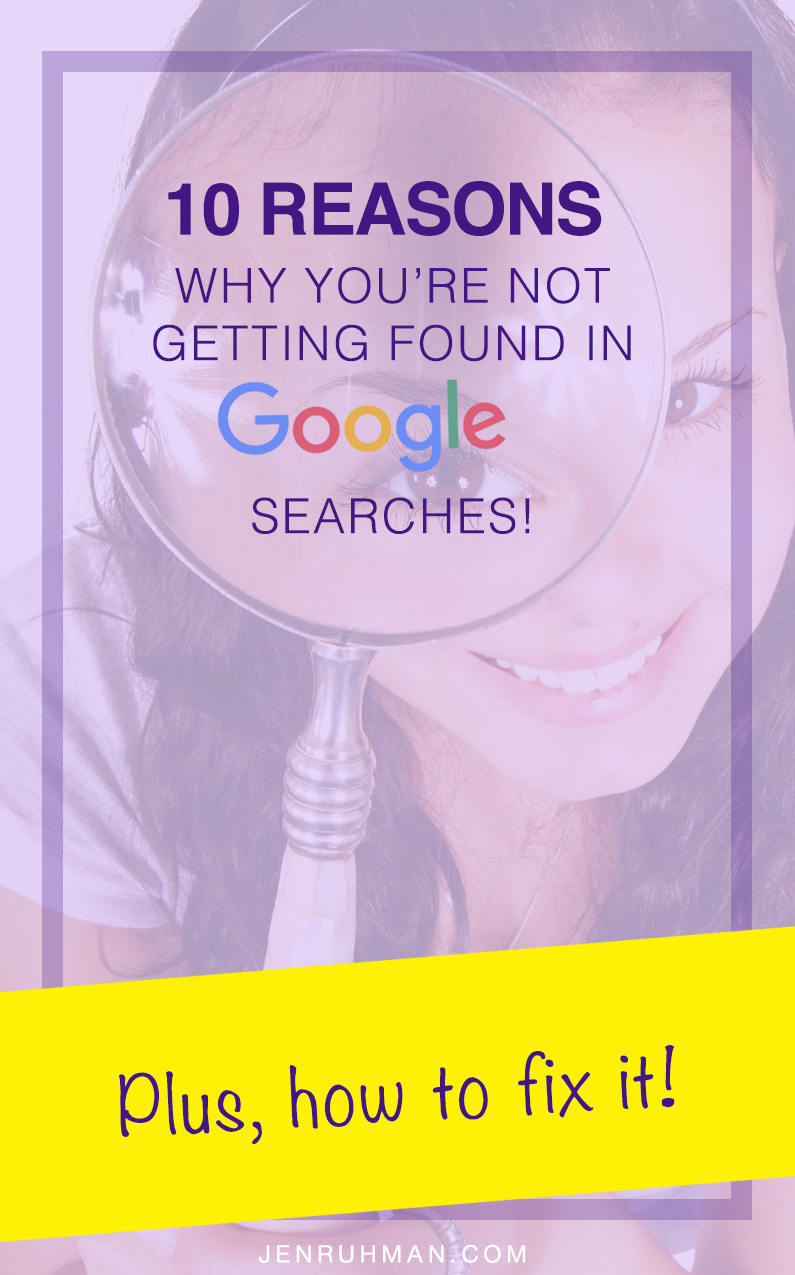 Why You're Not Getting Search Engine Traffic you deserve. You spent a lot of time carefully writing your latest blog post and it's not generating any website traffic. ZERO. Worst of all, it's not showing up in Google search results. Why?
Don't worry, it happens when you're new at blogging. I know your frustration. Yes, it can happen.
What's up Google? Why don't you like my brand new blog post?
You might just have a technical error that you can fix.
So, I'm sharing my personal checklist why you're not getting search engine traffic or simply not being indexed by Google.
RELATED POST  How to Rank Higher in Google Maps
#1. Your website has more than 1pair of "H1" tags on the page
Holy smokes. If you right-click on your website and examine the code and see more than one pair of "H1" tags. Better call your SEO service provider! The H1 tag is a very important tag in your site that tells google the main focus about your page. If you have too many or if you "H" tags are not properly optimized and or not working with your keywords, you're not going to be listed in your desired keywords for Google search results.
The fix: Remove extra H1 tags ASAP! And make sure your main H1 tag is properly optimized for your keyword about the page!
#2. Your blog post isn't indexed by Google – may have been de-indexed!
The fix: You need to manually submit your blog post URL to Google and your sitemaps. Clean up your website's shady content.
Were you doing something shady?
Ways to get Deindexed by Google
You may need to do some cleaning up. You may have scraped content, spam, bad code etc. If it's not that then perhaps Google's bots haven't discovered your new blog post, you're not going to show up in Google's search results. It can take a while but there's a way to speed up the indexing process and cut in front of the line. Once Google receives your page and its bots examine the content, Google will decide where your page deserves to rank in Google SERPS (search engine Results Page) Once you're indexed, your blog will start to receive search engine traffic.
Submit your new blog post URL into Google Webmaster Tools 
Submit your Sitemap to Google in Google's search console
#3 You're Going After too Competitive keywords
The fix: Be more specific with your keywords longer is better
Instead of "Laptop repair San Diego."
Try "Dell Laptop repair San Diego"
It's true, you'll receive more website traffic from long tail keywords. Have a computer repair shop in San Diego? Instead of just going after the keywords "Computer Repair San Diego" (which has a ton of competition) Go after a specific laptop you repair, try "Dell Laptop Repair San Diego"  It's working for my client. Hyphenet shows up on the first page for "Dell Laptop Repair San Diego. Wooo hoo!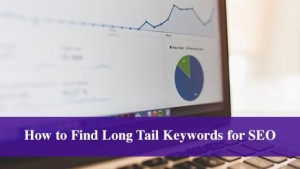 Recommended Read: How to Find Long Tail Keywords for SEO
#4 You're Not Catering to your Target Market
The fix: Find your target market
You have a niche website and you need to know your audience. What would they want to read about and what other content would spark their interest while they're browsing your blog?
What kind of personality does you brand have? –  Caring? Funny? Serious? Creative?
Demographics – Income level? Gender? Kids? Education? Age? Marital status?
Does your Title and Meta description speak to your target market?
#5 Your headlines are boring and lack SEO
The fix: Try headline generators
Did you know headlines are the single MOST important part of your blog post? Make sure your headline is a long tail keyword, second, make sure it's wrapped in an <H1> tag. Third, it needs to be interesting and irresistible to click. Don't worry, it's actually easy. There's many headline formulas proven to drive traffic to websites. Try my favorite headline generators and bring a touch of interest and psychological triggers to your headlines.
#6 Your Blog Post Are Not Long Enough
The fix: Answer all your audience's questions
Related: SEO Checklist for Newbs
Are you writing new blog posts as fast as you can? Slow down there buddy. Keep it about quality and length rather than spitting out a quick blog post for the sake of having new content. You want to carefully craft content that has valuable information and answers all your user's questions. It should also have nice images.
Google prefers a blog post that's 2,000 words in length rather than 200 words length
Longer blog posts are shared more often
#7 You're Not Producing Sharable Blog Posts
The fix: Create a richer user experience and add quality resources
Think of all the types of blog posts you share with friends. It's usually high quality, helpful, controversial or perhaps visually engaging.
Here's some characteristics of sharable content:
Related: How often should I update my company's blog?
Professional Graphics / Visually translates your content
Vertical graphics with the headline are great for Pinterest traffic
Useful information that answers questions
Appealing headlines that spark curiosity or instant gratification
Appeals to you target market
Controversial
Make sure your blog has social media share buttons
Case studies
Free content / ebooks
#8 You're Not Adding Internal Links to your Blog Posts
The fix: Sprinkle related content throughout your post
Internal links help Google learn what your website is all about and rank it accordingly. Users will also appreciate seeing internal links to more in depth content on your blog. Internal links usually flow within the content, making it useful if the blog covers terms you're unfamiliar with.
RELATED POST  FREE Images for Your Website Royalty-Free
Google will see that you're an expert for this category and rank you higher.
Make sure your internal links open in the same window
Internal links make your website easier for search engines to crawl
Internal links will improve your CTR (click-through rate) beneficial to your Google Adsense revenue
#9 You're Not Using the WordPress Platform

The fix: Hire a website designer to give you a head start
I've seen other platforms that are horrible for SEO. I'm not going to say their names…. they're in so many commercials and advertised heavily online. I just laugh.
You can't do worthwhile SEO on some of these platforms. The "SEO" section they provide is a joke. I've had a friend ask me which keywords to add to his website platform's SEO section!
I told her that's not what SEO is. You don't just write a piece of content and post keywords in a box. It's a "red pill" moment there. I took my time and explained the world of SEO to her and she was so amused and thankful.
In other words, get yourself on WordPress! The platform is 100% FREE. You can just buy yourself a domain and web hosting with GoDaddy. (renew that yearly and you're set!)
WordPress is a website platform that's optimized for quickly indexing your new blog posts. WordPress will significantly help your blog posts rank quickly. There's so many good reasons I build my client's websites on WordPress:
You don't need to know HTML
Log in from any computer
Plug-ins for enhanced functions
Easy to use
Many SEO benefits
Many themes to choose from
Easy to make responsive
#10 Your Website is Too Slow
The fix: Utilize plug-ins and watch image file size
Google won't rank your website on the first page especially if your website takes longer than five seconds to load. Users will get frustrated and click the back button to previous search results. You need to optimize your WordPress website and perform regular maintenance.
Optimize your images keeping the file size low but quality high as possible
Place your long-tail keywords on your image ALT tags and Title for image search traffic
#11 Your website looks Spammy
The fix: Remove low quality links and remove excess keywords
You're doing things that make your website look low quality and spammy. I recommend the WordPress plug-in Yoast SEO. It will help keep your blog post within Google's guidelines. It will also make sure your keyword density is not in excess. You may also have thousands of spammy backlinks. Don't do the following:
Don't keyword stuff
Don't link to tons of affiliate links
Don't link to lots of low-quality links
Use Google's disavow tool to remove spammy backlinks
Don't have multiple pop-ups
Don't have tons of ads, especially above the content
RELATED POST  How to Make Money Blogging
#12 You don't have quality backlinks
That's right. Backlinks are like the bread and butter to your SEO. Some great ways to gain quality backlinks – Do this!:
Build quality, helpful content
Have sharable images/infographics
Guest post
Build a useful tool
#13 Your site's robots.txt file is blocking Google
I cannot believe how many times I've examined a WordPress site and it has been set to discourage bots to index the page. Many times web designers check the box as pictured below and forget to uncheck the box when the site goes live! 

The fix: In WordPress go to: Settings > Reading > and uncheck the box: "Discourage search engines from indexing this site"
Hey bloggers, thanks for reading 10 Reasons Why You're Not Getting Search Engine Traffic. If this blog post helped you, please share this post.
Would you like help getting your website optimized for Google?
Don't forget, I'm a San Diego SEO expert and ready to help your website get ranked higher in Google search results.
Now that we've discussed the technical reasons, check out Jeff Bullas article: 8 Reasons Why You're NOT Getting any Website Traffic
#14 Your website is not Mobile-Friendly
The fix: Make your site mobile-friendly! There's free plug-ins available. You can even activate AMP pages.
The biggest algorithm I have seen affect websites is known as the "Mobilegeddon". This update happened on April 21, 2015. This had many businesses scrambling to make their websites mobile-friendly. It was a nightmare for large websites with complex navigation. Even worse, it was sink or swim in mobile search results!  At the time, Google search results had a "mobile-friendly" tag next to the mobile listing SERPS. Websites that were prepared gained the traffic they deserved.
#15 Your Website is Brand New
Just like a new store in a town, it takes time for people to know about your website.
Solution: Be patient and focus on consistent content creation and promotion. Over time, as search engines index your content and you gain backlinks, your visibility will increase.
#16 Poor Search Engine Optimization (SEO)
If your website isn't optimized for search engines, you're missing out on a ton of organic traffic.
Solution: Focus on on-page and off-page SEO. This includes optimizing meta tags, creating high-quality content, and building backlinks.
#17 Not Mobile-Friendly
In today's digital age, a significant chunk of users browse through mobile devices. If your website isn't mobile-friendly, you're turning away a vast audience.
Solution: Opt for a responsive design that adjusts to various screen sizes. Test your website's mobile compatibility regularly.
#18 Slow Loading Speed
A slow website is a surefire way to deter visitors. If your site takes ages to load, most users will bounce off before even seeing your content.
Solution: Optimize images, leverage browser caching, and consider using a Content Delivery Network (CDN).
#19 Lack of Quality Content
Content is king. If your website doesn't offer valuable information, visitors won't stick around.
Solution: Focus on creating high-quality, relevant, and engaging content that addresses your audience's needs and queries.
#20 No Social Media Presence
Social media platforms are a goldmine for traffic. If you're not active on these platforms, you're missing out.
Solution: Create profiles on relevant social media platforms and share your content regularly. Engage with your audience and build a community around your brand.
#21 Technical Issues
Broken links, server downtimes, and other technical glitches can deter visitors.
Solution: Regularly audit your website for technical issues and fix them promptly.
#22 Not Using Paid Advertising
While organic traffic is excellent, paid advertising can give you an immediate boost.
Solution: Consider investing in Pay-Per-Click (PPC) campaigns or social media ads to drive targeted traffic.
#23 Targeting the Wrong Audience
If you're attracting the wrong crowd, they won't be interested in your content or offerings.
Solution: Refine your buyer personas and tailor your content and marketing strategies accordingly.
#24 Negative Online Reputation
Bad reviews or negative press can drive potential visitors away.
Solution: Address negative feedback head-on, improve your services, and encourage happy customers to leave positive reviews.
#25 Not Analyzing and Adapting
If you're not tracking your website's performance and making necessary adjustments, you're flying blind.
Solution: Use analytics tools to monitor your traffic sources, user behavior, and other vital metrics. Adapt your strategies based on the insights.
FAQs
Why is my new website not getting traffic? New websites often face a period of obscurity as they're yet to be indexed by search engines and haven't built a reputation. Focus on SEO, content creation, and promotion to gain visibility.
How can I improve my website's loading speed? Optimize images, use browser caching, minimize code, and consider using a CDN to enhance your website's speed.
Is paid advertising worth it for website traffic? Yes, paid advertising, like PPC and social media ads, can provide an immediate boost in targeted traffic. However, it's essential to optimize campaigns for the best ROI.
How often should I update my website's content? Regularly updating your content keeps it fresh and relevant, which can improve SEO and attract repeat visitors. Aim for at least once a month, if not more.
Can negative reviews impact my website traffic? Absolutely! A negative online reputation can deter potential visitors. Address any negative feedback and work on improving your services.
What's the importance of mobile optimization for website traffic? With a significant portion of users browsing on mobile devices, having a mobile-friendly website is crucial. It ensures a good user experience and can positively impact SEO.
Conclusion
"No Visitors to My Website – Here's Why" is a concern many website owners face. However, with the right strategies and a proactive approach, you can turn the tide. Focus on understanding the root causes, implementing the solutions outlined above, and consistently monitoring and adapting. Your website will soon be buzzing with visitors, and the days of zero traffic will be a distant memory.
UPDATE: I have 5 SEO Tips you can do that will BOOST traffic to Any Website