Join one of the 70 awesome Ad networks to make money blogging.
You have a blog, now get paid for your blog posts!

It's true. The fastest way to start making money from your blog is by using paid blogger networks.
RELATED POST  How Often Should You Be Blogging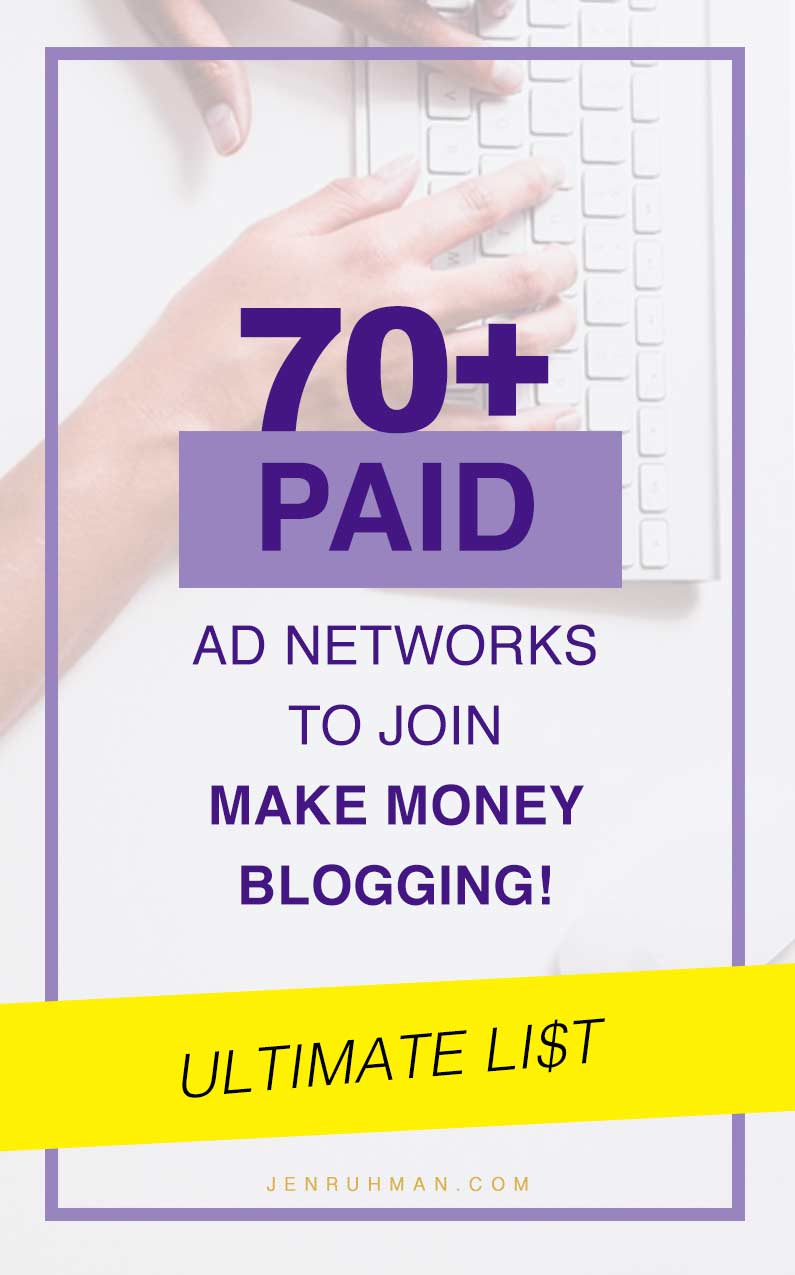 Paid blogger networks are sponsored post agencies. This is where you can make money publishing blog posts such as reviews and articles.
RELATED POST  How to Build a Successful Blog
Why use networks? It saves time so you don't have to find companies on your own to work with.
*It's great making money online, but be honest by ALWAYS including a disclosure in your blog post that you are earning money for your blog post.
As promised, here's the list:
(All links working and tested 5/9/2020 Some have been removed)
RELATED POST  How to Promote a Jewelry Business on Social Media
It's super easy monetizing your blog!
There's a blog network that works for every niche. Take a look at each of these paid blogger networks. Every blogger can earn money online! Everybody such as stay at home moms, dads, fashionistas, foodies, travelers, you name it. They all earn money from at least a few of these paid blog networks.
"But I think it's too complicated…"
I talk to tons of bloggers and many say their blog brand is not established enough or they think it's difficult or they're not tech savvy enough.
But they're wrong.
No blog traffic yet?
Monetize your blog now because eventually, you WILL get traffic!
Imagine waking up realizing one of your pinterest pins went viral and one of your blog posts went viral.
What are you waiting for?
I DARE you…
RELATED POST  SEO Checklist for SEO on Your Blog Post
Join one of these 70 Ad Networks to Make Money Blogging
The best two networks to get you started:
I highly recommend everyone join Google Adsense and Amazon Associates.
Enjoy! And good luck!