Want to learn How To Start a Blog and Make Money Online? Keep reading! I'm taking you under my wing.
Blogging 101 super EASY step by step How To Start a Blog and Make Money Online – Complete Guide.
Perfect for beginners.
Come fly with me! Let's make money and have fun blogging!
Everyone is an expert at something or has a passion that they're excited to share.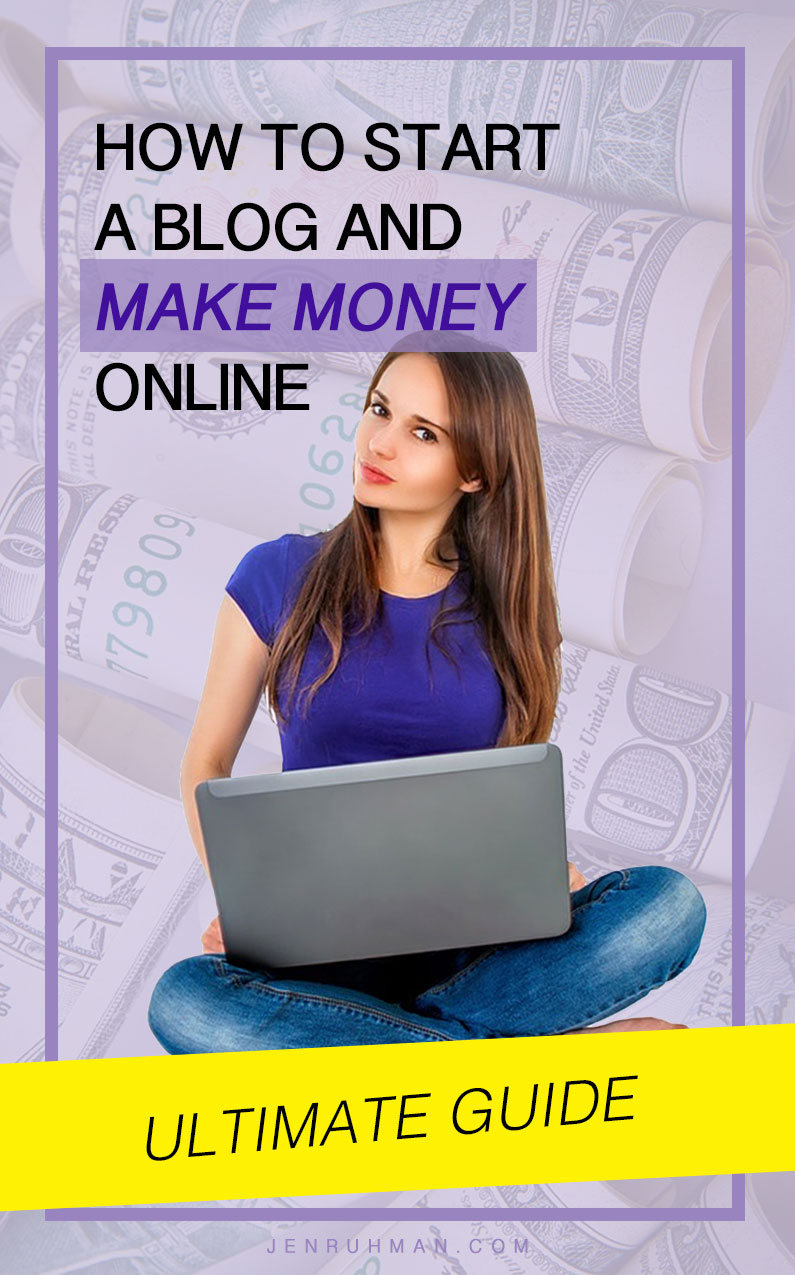 Put that passion and expertise to work for you and start making money today.
I have personally sat down and talked 101 with close friends and showed them how to get started. I have also had some speaking engagements presenting my own amazing personal blogging success story. I do a great job inspiring people about starting their own blog. I do have some close success stories of people I've personally helped, however, many start and quickly stop. Ugh! WHY? Because they have some personal traits that sabotages their success.
I think it's very important to understand which traits these people have before you start your own successful blog.
I'm not sugar coating anything and telling you the honest truths you need to hear before you dive in and get discouraged or fail.
I don't want to sound rude, but I'm very blunt.
I WANT you to succeed. I WANT everyone to succeed and make money by blogging what they're passionate about.
I've sat down with people 101 and showed them step by step how to start a blog and making money online and unfortunately the majority get lazy and don't go 100% with the steps. Why?
They're lazy
Don't MAKE the time
Not Passionate
Unrealistic Expectations
Get overwhelmed
Don't want to keep learning about blogging tips
Give up too soon
It's like they expect me to blog for them. It kinda pisses me off when I take time out of my schedule to genuinely help someone and they don't make the effort back. That's why
thanks to them, I'm making this blog post instead, that you can just read and follow along.
These are the same steps I take when I create a new blog from scratch and want to monetize it fast. If I can make money from my blogs, do can you.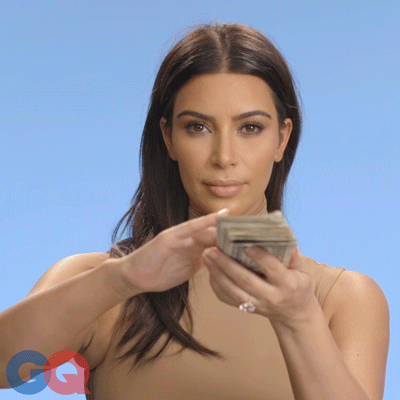 You really can blog for money, it's a fact.
Anyone can become a blogger but not everyone knows how to make money being a blogger.
Comments / Excuses I often hear:
"Do people actually make a living from a blog?!"
"Bloggers just sit in coffee shops all day."
"Who do you have to know to get famous blogging?"
"Why can't I just quit my job and blog if it's so easy?"
"I don't have the time to blog…"
"I wish I had time like you… you're lucky."
"Blogger?.. so you don't have a real job?"
It sounds too good to be true but it's really happening.
I still don't think people take bloggers seriously. Yet, there's bloggers out there right now making 100K a month.
If you actually follow these steps and make the time, you'll make money blogging and become a great blogger
If you skip the steps and try to take short cuts or get lazy, don't even bother continuing reading this article. You're not meant to be a blogger. Go keep complaining how unfair life is and all that jazz…peace.
Still reading? I didn't upset you?! SWEET!
Let me tell you the BIG secret How people are becoming bloggers and making money
The big secret is that they don't stop blogging. Why? Because successful bloggers of this caliber blog with passion. I like to refer to them as blogger unicorns. They're the real deal and take the time going above and beyond to create a high quality blog post.
10 $ Successful Blogger characteristics:
Writes useful information
Includes details and secret tips
Comments back and answers questions
Interacts on social media
Able to take criticism
Includes helpful sharable images
Blogs with passion
Regularly blogs with passion
Has a nice WordPress design
Has SEO knowledge
When you have a passion, you genuinely want to learn and experience everything about it. When you have a passion, don't you MAKE time for it? Am I right or what?!
There's nothing more amazing than talking to someone that's passionate about something, you can see this mysterious and contagious sparkle in their eyes. Have you witnessed this before? It's mesmerizing.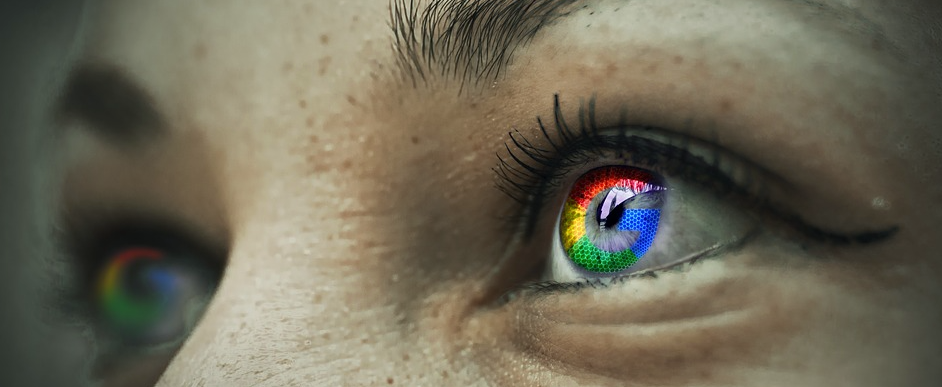 You live, eat, breath it. You're active on your blog not only blogging, but actively responding to comments – connecting with others.
It's the secret sauce that makes a blog rich with delicious honey, that attracts bees to… sometimes even bears. LOL You want that buzz! It's called traffic.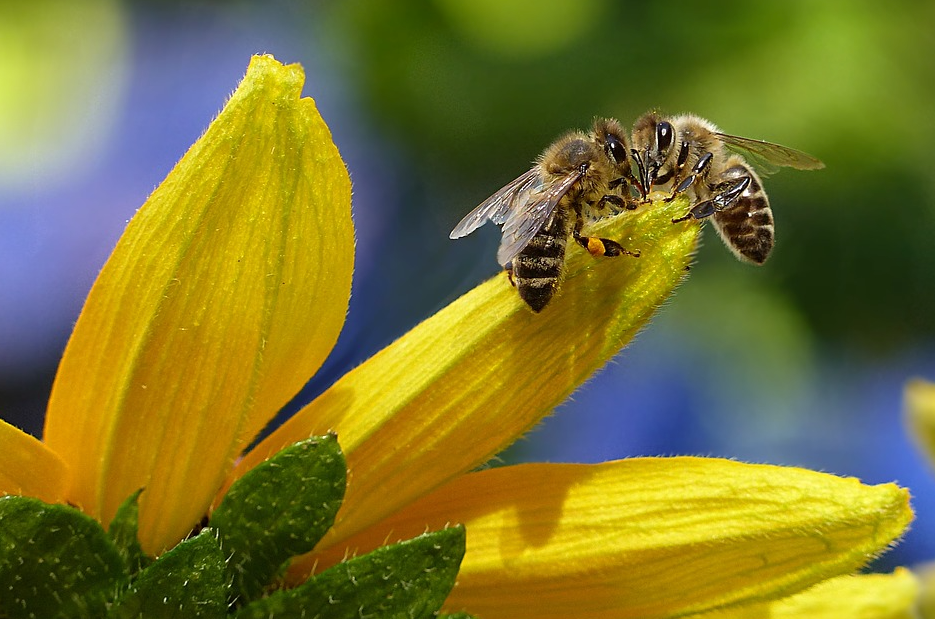 Good traffic generates:
An audience
Social media shares
Authority
Making money $
Brands wanting to work with you
Email newsletter signups
Comments
Are you ready to get started blogging and making income?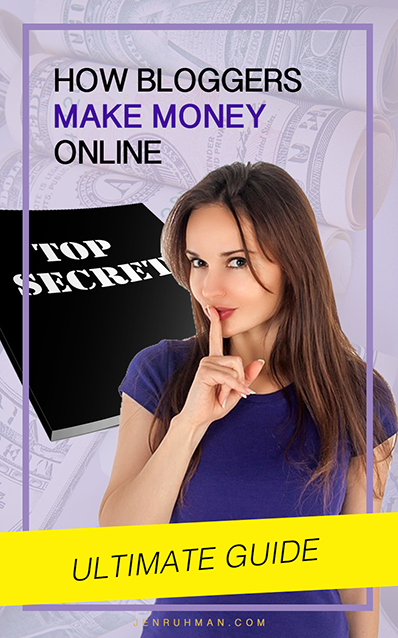 Ready to get serious and not look back?
Let's get started.
Here's the steps to become a Blogger and Make Money Online
1. Identify your passion and expertise!
What are you always eager to learn more about? What gets you excited? When you have passion and expertise, you have the ability to write a large amount of helpful content. The more original and helpful content you create, the bigger your site. The more pages you have ranking in Google, the more related ads you can sprinkled on you site. With more people able to visit so many pages, the more likely users will click on ads and generate monthly blog income. I want to also mention that the more trust you build, the more likely people are to make purchases from your site or click on Amazon Associate links of items you recommend.RELATED POST  How to Make Money Blogging
2. Choose a name for your blog
(have your category in your domain name for SEO) This should be primarily what you're going to be blogging about, your passion!

Need help deciding a blog name? Leave a comment below, what's the majority of your blog posts going to be about?
3. Buy a domain and web hosting
I prefer Godaddy (see if your domain is available now) (I'm not being paid by Godaddy)
4. Set up your domain name and hosting
(attach your new domain name to your new Godaddy hosting account)
5. Install WordPress
Install WordPress (the blogging platform onto your hosting account) You'll install this onto the root of your website -so leave the directory field empty.
Blogging Platform I highly recommend
I highly recommend you use WordPress as your blogging platform. It has the best usability and use of built-in SEO features that will help optimize your post. In other words, WordPress will handle all the HTML and SEO (search engine optimization) for you.
6. Purchase a Professional WordPress Theme
I recommend you purchase a high quality wordpress them if you want to be serious and monetize your blog. A nice responsive theme that has a clean design. This way you can always contact the theme's support if you have a problem with your blog. I highly recommend using a theme from elegantthemes.com I'm not being paid to recommend this company! They just released Divi 3.0. It's a  phenomenal WordPress theme that you can use to easily design your blog. It has a WYSIWYG. "what you see is what you get." You don't have to know HTML, CSS, or even PHP.
7. Install these FREE helpful plug-ins that set you up for success
Using these plug-ins will help you start blogging the right way from scratch. The better foundation your blog starts with, the more traffic you'll receive. I'm sharing my holy grail of plug-in you NEED.
8. Insert Monetization Code
Do you often hear these online income blog terms such as:
Monetize your blog
Google Adsense
Amazon Associates
Monetize your Youtube channel
You need to add these items to your blog!
Google and Amazon do not just magically send you a check for having a high traffic website. (that would be cool)
You have to contact Google and Amazon, there's even an application process.
Sign up NOW for Google Adsense:
Sign up NOW for Amazon Associates:
https://affiliate-program.amazon.com/welcome
There's so many ad networks to join to start making money with your blog. Check out my full list you can pick and try out some extras:
Related: 70 PAID Ad Networks to Join to Start Making Money with Your Blog
So just how do bloggers make money from blogging is the mystery I'm sharing today. I hope you get inspired and make the effort needed to become successful.  I'm also sharing with you my secret formula I use everyday to create blog posts for other companies that gain them first page rankings. (And if not the first page, the second…)
Even if you already have a blog that's not earning money, I'll let you know what you can start doing today and how to make money from your blog. You might have made some mistakes that beginners often make. It could be as simple as installing a wordpress plug-in.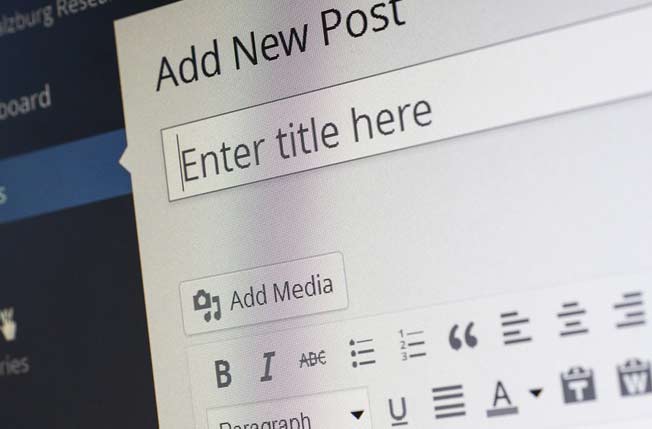 9. Craft your First Blog Post with an Excellent Headline
Your success relies on using a catchy headline. Heck, sometimes on twitter, people see a cool headline and just share the tweet regardless! Amazing powerful stuff right?
People click on headlines that tease, build curiosity, sound super helpful, and excite.
Get ideas for sensational headlines by using headline generators.
You can also Google your topic and see what similar successful blogs are doing, just make yours better!
Use one of these headline generators:
10.  Blog Your Heart Out
Blog as much as you want. Go on, let it all out. Blog blog blog! Scream, shout and type it all out. Keep it organized. Be specific. Be weird. Be REAL. Write from your unique perspective. Write useful content!
You WILL be a Great and Successful Blogger if You want to write and share Useful Information
Contribute to the free wealth of knowledge online. Perhaps you figured something out on your own when you couldn't find any help online yourself.
Chances are, there's someone else out there like you that's searching Google for the same problem. There's moments when you're dealing with software and you run into a problem, Google it and there's nothing to help, nothing on a community forum, you even contact the company support with little or no helpful response. Then you somehow after an hour of frustration figure it out on your own. You think…this would really help someone if I just blogged about it with screen shots.RELATED POST  70+ Ad Networks to Join – Make Money Blogging Today
You're just what the internet needs.
It's not just about how to blog for money, it's how to add quality online too. Never forget that.
Count all the times the internet has helped you. The internet has SAVED me so many times with random things. You know what I mean…
11. Pump up the SEO
Get yourself a nice long tail keyword and work it into your headline.
Wait, what's a long tail keyword?
They're the search term people type into Google's search bar. For example, a keyword could be "Computer repair San Diego" lots of competition for this popular keyword if you're an IT shop in San Diego. So you should use a long tail keyword that's less popular and more specific. An example would be "Lenovo laptop repair San Diego" or even longer "Lenovo laptop keyboard repair San Diego" Now we're targeting a brand of laptops and location for laptop repair. This is an easier search term to rank for.
When you're using the Yoast SEO plug-in, be sure to place this long tail keyword onto your title tag as well as url. See my example below:

This ranked the page #1 in the organic search results.
Work this keyword and variations of the keyword naturally into the content. Make sure you name the images this long tail keyword and also the alt tags.
12. Submit your blog post to Google
Using Yoast SEO plugin will help you with your SEO.
13. Self Promote
Share your new blog post on your favorite social media platforms. I highly recommend that you unleash the magic of Pinterest. Make a sharable image you'd like to see on Pinterest. I recommend http://www.idpinthat.com for newbies that want to use free images combined with a free image editor online. Using the free SumoMe will allow your website visitors to hover over the image on a desktop computer or click on the image on their mobile device to share on Facebook, twitter, and pinterest.
Add stunning images! 
I made a list of websites that offer free high quality stock photos for your blog and social media posts.
When you self promote and you're new… you should do the 80/20 rule. Promote your posts only 20% of the time and promote similar high quality content 80% of the time. This will help give your audience helpful information.
If you're new and don't have established social media accounts, create them now and join http://viralcontentbuzz.com
This is a site where you can submit your blog post and people will share it on their social media posts in exchange for points. You earn points when you share someone's post. It costs you points to get your article shared. Get it? It's a win win.
Email your blog post to your friends and family. Why not? Maybe you have some friends that are natural influencers.
You can even put your social media accounts on auto pilot using Meet Edgar.com (paid) or Buffer.com (free)
I prefer Meet Edgar (I'm not paid for promoting this)
Read more: Meet Edgar review
14. Make Improvements / Update Content
What do your friends think?
Have you read it a few times and think you forgot something? Maybe more helpful graphics? Share updated information that can make the content even more relevant. Perhaps adding more related images can help make the content less boring.
15. Internal Linking
Sprinkle links of related blog posts you've written into your new blog posts. Mix the fresh with old. This can help the click through rate of you site and keep your visitors on your site. This helps your page rank. Google will see your site as more valuable and want to rank it higher in search results. You want a site that keeps visitors engaged reading, learning, commenting.
16. Rinse and Repeat 
Wow, you just went on a trip and a journey with me. Did you learn anything new? (I hope) Perhaps you already have a blog and you learned some new tips that can help you earn more money with your blog. Great! Which tips will you use on your own journey now?
Thank you for reading. I honestly hope you will get inspired to start a blog and make money starting today!
17. Your blog needs Patience, Persistence, Passion! 
Congrats!!! You know how to get your blog started, monetized, and promoted. NOW you need to use your passion and keep motivated to blog!
This is how you need to picture blogging success
Starting a blog is like planting a seed.
Developing your brand, domain name, topic, installing your blogging platform, this is like planting a seed. Soon, your blog sprouts and it's a new seedling, it needs water.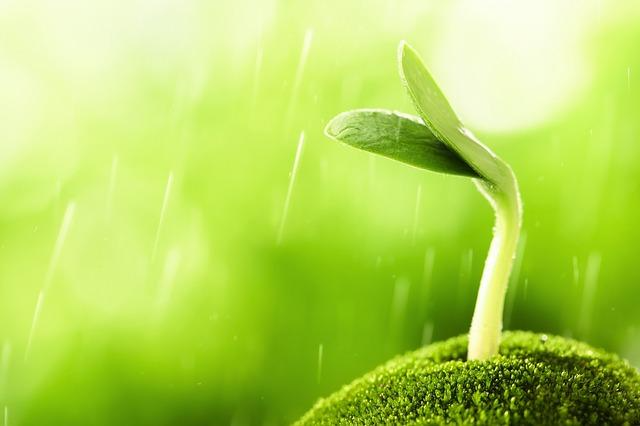 Blogging makes content and that content is your water. Without water, your seedling will dry up and wither away.
Soon you develop lots of content and a healthy young tree. Lots of time passes and your tree begins to produce fruit and shade. Branches – backlinks from other websites. The shade attracts life.RELATED POST  How to Promote a Jewelry Business on Social Media
Your blog gets bigger and attracts visitors. The fruit is your revenue. Keeping your tree plentiful of  juicy fruit requires lots of watering.
18. Keep the momentum going 
Once you become this unstoppable blogging machine that blogs their heart out with passion. You become an authority of your topic. People become interested in your opinion. You're eager to share new things you've learned and share what works and what does not. You're sharing that passion with others.  There's no magic number of blog posts you need to start making money.
Your content has these key factors
Original
Good photos
Has helped people solve a problem
Has helped people make a purchase based on your unbiased review
Has long tail keywords and phrases that people have searched into Google
High quality – valuable information
Other blogs have linked to -backlinks
Has been interesting enough to get shares on social media
Creates buzz
19. Don't be a cry baby blogger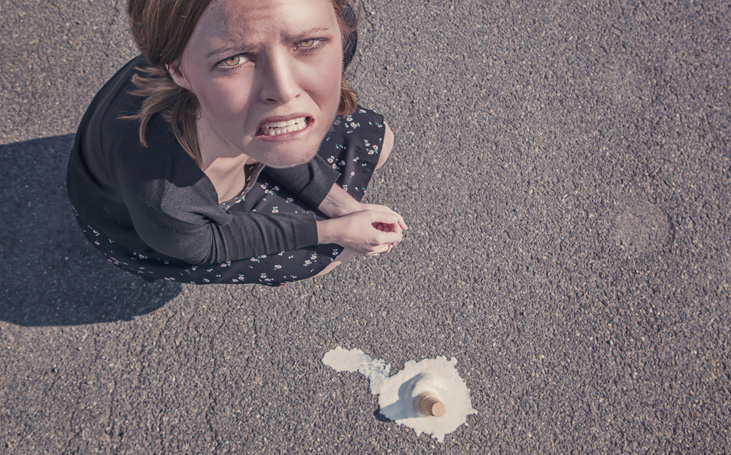 What the hell does that mean? It means, once you start a blog you don't just blog ten articles and call it a blog and stop. Don't wimp out. Keep going. It can take a year before you see thousands of daily visitors.
It took me about one year to start making BIG money from one of my blogs. I started seeing 7k website hits per day. It took time to build an audience, trust, and useful content. Because I blog with passion and it's a rewarding process in itself, making money from my blog is a bonus.
However, when making money from a blog, people lack patience!
Most people wimp out too early and never make a successful blog.
These are always their cry baby reasons why they stop:
"Blogging takes too long…"  – If it takes too long you probably don't have the passion
"I just wrote a new blog post and it's not making money… this doesn't work, you lied…" – It takes a long time to start seeing massive daily traffic.
"I have five blog posts, they're good but they're not getting traffic…" -However your blog posts are less than 400 words and it's low quality
You don't just wake up one morning and say… "uh… I'm bored blogging about cooking…" "I'm gonna blog about dogs instead…""
You also don't wine that you're not getting traffic or making money
Blogging should never be solely for the sake of just quitting your job, that's just the benefit of a successful blog
Blogging should ALWAYS be for sharing useful quality information
Read More: Why your blog is not getting website traffic
Time for some frequently asked blogging questions
How often should you blog?
Blog as often as you can make high quality content! Websites that have fresh content receive more traffic. However… never blog when you're not feeling into it. Your readers can tell when a blog post feels forced. Google loves fresh content and as an incentive, Google rewards you with frequently sending google bots to your site to check for new content. You also gain an increase on your search rankings, (SERPS).
Read more: How often should I blog for my business?
How long should each blog post be?
Ideally, the longer the post, the higher it will tend to rank. It's seen as having more valuable content. Try looking at the top ranking blog posts for a random search in Google. If you can go 2500 words, do it!
How to keep your blog posts ranking high?
Once you get a highly successful blog post that ranks on the first page, you want to keep its place.
Frequently publish more high quality blog posts
Update the content of the aging blog post
Add internal links to old posts within your new posts
Continue to promote the old blog posts on Social media
The number one fault I see on blogs that causes their rankings to slowly drop
Many bloggers don't make improvements or keep up with Google's algorithm changes. For example, Google had a responsive website update. Google rewarded websites that used a responsive website design. This is one of Google's many quality content guidelines.
Read Google's 160 page .PDF of their search quality rating guidelines
This can help you understand how Google rates a website's quality. (released March 28th, 2016)
Thank you for learning about blogging and how to get started making money from your blog.
Now get creative and start blogging!
Do you have any questions about blogging, WordPress, Online marketing, or monetizing your blog? 
Please leave a question in the comments!
Thanks for reading: How To Start a Blog and Make Money Online.