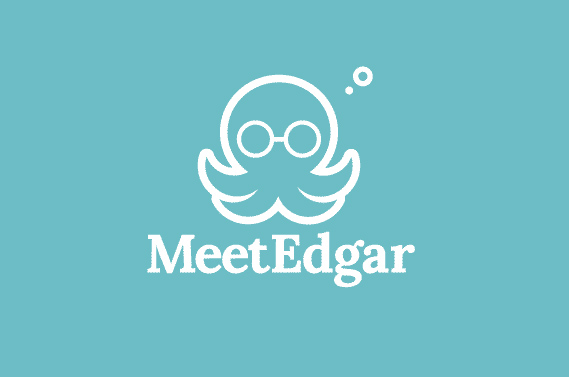 Meet Edgar Review
Are you a Social media manager? This Meet Edgar Review is going to cover everything you need to know including: what it does, who's it geared for, the subscription price, pros and cons.
What the heck is Meet Edgar? – Meet Edgar Review
Meet Edgar is the latest and greatest new social media scheduling application. You can schedule posts for Facebook, Linkedin, and Twitter.
What Makes Meet Edgar so Special and Unique?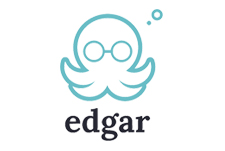 Meet Edgar has the most amazing feature – it recycles your posts over and over again. You can save all your posts to a library and have them magically reappear randomly. Just specify the category, and you can stream you social media platforms… forever.
For example, I entered about fifty posts into my Meet Edgar library for my beauty blog. Everyday my followers see what appears to be fresh content. I have about ten tweets a day being published to my twitter, and 2 to my Facebook fan page. My old posts look shiny and new again. For some of my followers that never saw the tweet, there's another chance for them to check it out and click on it. I also did the same for my client and their posts are on auto pilot. I now have free time and I look like I'm updating often – when really I'm drinking coffee and working on other things. 😉
Who Should Use Meet Edgar? 
If you have a website that depends on driving traffic with social media, Meet Edgar is what you need. No matter if you have 300 blog posts or 30. You can store headlines and images to your library and recycle the heck out of them.
You should typically spend a few minutes and create at least three sexy headlines for each blog post you want to share and store in your library. Plus add an image and hashtags. Mix it up:
"How to Remove Split Ends Fast & Easy" http://eleganceandbeautyreviews.com/how-to-remove-split-ends-from-hair-fast/ #Hair #HairCare #Beauty

"The Best Proven Method for Removing Split Ends" http://eleganceandbeautyreviews.com/how-to-remove-split-ends-from-hair-fast/ #DIY #haircare

"The secret how to get rid of split ends forever" http://eleganceandbeautyreviews.com/how-to-remove-split-ends-from-hair-fast/ #hair #beauty #beautysecrets
How Meet Edgar Works
Create your 1-month free trial account here: meetedgar.com
Create some categories,  they have good starter ones like "quotes" I made one just called "beauty blog"
Start creating your library and assign which social media accounts you want them streaming into.
Schedule how often you want to update per day. (you can be specific what time) A calendar of Sunday – Monday will appear
Sit back and enjoy your posts on autopilot
Don't forget to log into the social media platforms themselves and respond to your followers
My review and experience using Meet Edgar, the awesome social media scheduling application that constantly streams your social media for you. (You can literally set it and forget it – autopilot)Screenshot – Here's what I had for my starting out categories: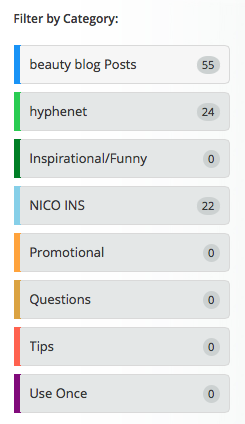 Screenshot – Here's a peek at my meet Edgar library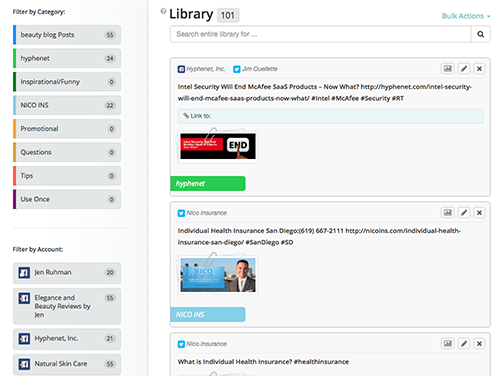 Screenshot- Meet Edgar Schedule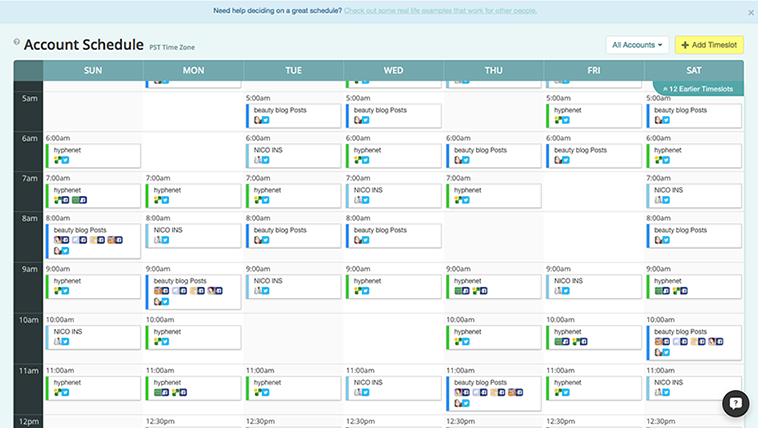 Meet Edgar Pros and Cons – Meet Edgar Review
Pros:
Social media updates on autopilot
I don't have to keep scheduling updates
Categories to select from instead of just pulling from one magic hat
Log-in to one account instead of 4,5,6,7…lol
Statistics – shows likes / comments / and shares and reports on gains and losses of followers
Content is easy to manage
Easy to use overall
Cons:
Limited to Facebook, Twitter, and Linkedin (hoping for Google+ soon)
It's pricey – $50 per month – however, it's worth it to me
You can't interact with your followers
It's only been two months since I started using Meet Edgar and it's a ROI
I love starting the morning with lots of website traffic, especially seeing a high volume of traffic from twitter and Facebook fan pages, all thanks to Meet Edgar. Meet Edgar has saved me time, gained me traffic, and produced ROI.
You simply get what you pay for. With other social media scheduling platforms (Hootsuite), I still had to schedule my tweets often. Not anymore. I'm so spoiled now with Meet Edgar, I don't have to schedule my social media. Heck, there's even an option to try a recommended schedule. It's super easy and effective.
Easy Peazy
I spent one hour inputting 140 of my blog posts for myself and my clients. I added links with a catchy headline, hashtags and supportive image. This one hour investment of my time building my library of high quality social media ammo has given me peace of mind that my social media management is complete.
However, when I do create a new blog post on my website, I add it to my meet Edgar library. Piece of cake…
Why I choose Meet Edgar
I now appear to "have my social media act together" My online accounts appear to update throughout the day. My online social media presence looks like I'm having a blast sharing my content. Because I have so much content, it always looks new to my social media subscribers.
This can be extremely beneficial if your blog posts are buried deep in your website. For example, if it takes more then 5 clicks to get to an article, most likely your new readers haven't seen it… When your followers see it appear on social media, it looks fresh!
Final thoughts on Meet Edgar 
For myself and the sake of saving time, it's worth the $50/month price tag. I justify the price by assuming it pays for itself. I have three clients on "autopilot" and it looks like I'm working doing updates for them when I'm not. It's also updating when I'm asleep, driving to work, or just working on other bigger projects. Beautiful right?
BTW, I was not paid to write a Meet Edgar Review. I just really love it and wanted to spread the word. Oh, and if you find a promo code for Meet Edgar, please share it in the comments below. I'd like to help the new users out.