Hashtags for Jewelry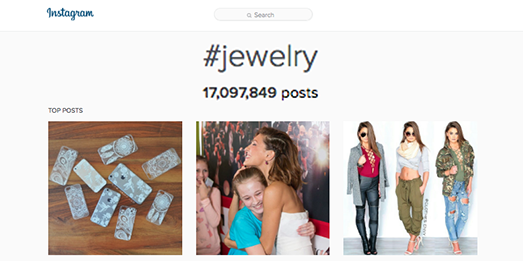 Hashtags for Jewelry that will get your jewelry noticed on Instagram, Twitter, Facebook, TikTok, and Tumblr in 2022.
Simply copy / paste these hashtags and get more likes and sales!
If you're a jewelry designer, marketing your own jewelry on social media with the right hashtags will get your jewelry discovered quickly and lead to increased revenue.
Browsing for jewelry on instagram by hashtag is very popular!
Copy and paste these hashtags into your instagram posts. Instagram has a limit of 30 hashtags per post, that's why I group them in sets of 30:
The BEST Handmade Jewelry Hashtags:
(2023)
Here are some popular and effective handmade jewelry hashtags in English:
#HandmadeJewelry
#HandcraftedJewelry
#JewelryDesign
#ArtisanJewelry
#HandmadeGems
#UniqueJewelry
#StatementJewelry
#CustomJewelry
#OneOfAKindJewelry
#HandmadeWithLove
#JewelryMaker
#HandmadeAccessories
#BohoJewelry
#MinimalistJewelry
#SilverJewelry
#GoldJewelry
#GemstoneJewelry
#WireWrappedJewelry
#BeadedJewelry
#EcoFriendlyJewelry
Remember to use a mix of popular and niche hashtags to reach a wider audience while targeting specific interests. Additionally, make sure to research and stay up-to-date on current trends to maximize your reach and engagement.
(Copy and paste for instagram)
(updated 1-4-2022)
Set 1:
#jewelry #jewelrydesigner #jewelrymaking #jewelryforsale #jewelryart #jewelrybloger #jewelryshow #jewelryset #jewelrysupply #jewelrybrand jewelrystyle #jewelryparty #jewelrymaker #jewelrystore #jewelryofig #jewelryporn #jewelryshop #jewelrylove #jewelryswag #jewelrygoals #jewelryonetsy #jewelrysale #jewelrylovers #jewelrygifts #jeweleryfashion #jewelrysupplies #jewelrybotique #jewelrylover #jewelrydesign
Set 2:
#Jewelry #jewelryjunkie #instajewelry #jewelryforsale #musthave #style #handmadejewelry #Bracelet #Necklace #Gemstone #Beads #metal #accessories #selfmade #design #earrings #handmade #jewelrygram #bling #boutiques #instadaily #sterlingsilverjewelry #Silver #etsy #etsyhandmade #pendant #selfemployed #fashionjewelry #handmadejewelrysale #jewelrystore
Set 3:
#ringsdaily #sterlingsilverheart #sterlingsilverinitial #accessories #jewels #armcandy #dressedup #crossnecklace #gold #silver #platinum #necklace #lookbook #madeinusa #greenonyx #vermeil #copper #emerald #amethyst #pearls #swarovski #wristparty #ontrend #wirewrapped #wirewrapping #wirewrappedjewelry #labradorite #necklaceoftheday #etsyjewelry #unique-jewelry
The BEST Engagement Jewelry Hashtags:
(2023)
#EngagementRing
#EngagementJewelry
#ProposalRing
#BridalJewelry
#EngagementBliss
#RingGoals
#FutureMrs
#ShesEngaged
#EngagementStyle
#DreamRing
#SayYes
#EngagementSparkle
#LoveAndCommitment
#EngagementInspiration
#DiamondRing
#UniqueEngagementRing
#HePutARingOnIt
#EngagementRingIdeas
#ProposalInspiration
#ForeverTogether
These hashtags can help you connect with individuals who are specifically interested in engagement jewelry and related content. Don't forget to research and stay updated on the latest trends and popular hashtags to maximize your reach and engagement.
Set 4:
#engagementring #womensjewelry #love #ido #weddingring #bridal #engaged #engagement #marryme #shesaidyes #roundcut #ring #halo#diamond #gold #eternityband  #princesscut #instawedding #wedding #Bride #Bridal #SavetheDate #engagementrings #engagementringideas #engagementringselfie #engagementringparty engagementringinspiration #engagementringgoals #engagementringprincess #haloring
The BEST Jewelry Hashtags for Watches: 
#WatchLover
#WatchAddict
#Timepiece
#WristGameStrong
#LuxuryWatches
#WatchCollector
#WatchEnthusiast
#WatchPorn
#WatchObsession
#WatchOfTheDay
#WatchPassion
#WatchCommunity
#WatchNerd
#WatchFanatic
#WatchSwag
#WatchStyle
#WatchesForMen
#WatchesForWomen
#VintageWatches
#WatchPhotography
These hashtags can help you connect with watch enthusiasts, collectors, and individuals interested in watches. Remember to research and stay updated on the latest trends and popular hashtags within the watch community to maximize your reach and engagement.
Set 5:
#watchesforwomen #watchesrolex #watchesofinsta #wathesforlofe #watcheslover #watchesporn #watchesonme #watchesonline #watchesaddict #watchesoftheday #watchesforsale #watchstyle #watchesforhim #watchessentials #watcheslover #watchesdaily #watchesformen #watchesofig #watchesofinstagram #watches #instawatches #watch #luxurywatch #rolex #rolexwatch #iWatch #applewatch  #rolexdatejust #timepiece #watchstrap
RELATED POST  You Need to Be Collecting Email Addresses
The BEST Jewelry Hashtags for Earrings:
Here are some effective jewelry hashtags specifically for earrings in English:
#Earrings
#EarringLove
#EarringObsession
#EarringAddict
#EarringStyle
#StatementEarrings
#DangleEarrings
#HoopEarrings
#StudEarrings
#ChandelierEarrings
#EarCandy
#EarringEnvy
#EarringGoals
#EarringGame
#EarringFashion
#EarringSwag
#EarringParty
#UniqueEarrings
#EarringCollection
#EarringInspiration
These hashtags will help you connect with individuals who are specifically interested in earrings and related content. Remember to research and stay updated on the latest trends and popular hashtags within the jewelry community to maximize your reach and engagement.
Set 6:
#earrings #earringsoftheday #earringsforsale #earringslover #earringswag #earringshop #earringsshop #earringmalaysia #earringsfashion #earringslove #earringsthiland #earringstagram #earringsaddict #earringsogood #earringdesign #earringsfordays #earrigstyle #earringshandmade #studearrings  #dropearrings  #chandelierearrings  #earringtrend #earringtrends #jewelry #jewelrygram #earringsforsale #beadedearrings #diamondstuds #pearlearrings #cuteearrings
---
This is true no matter how many followers you have. You might have noticed how important hashtags have become lately for every industry and using specific jewelry hashtags will work by finding customers that are actually interested in jewelry or shopping for jewelry.
I have helped small and large businesses start marketing their jewelry online by providing them a list of the best hashtags for jewelry and top instagrams for jewelry.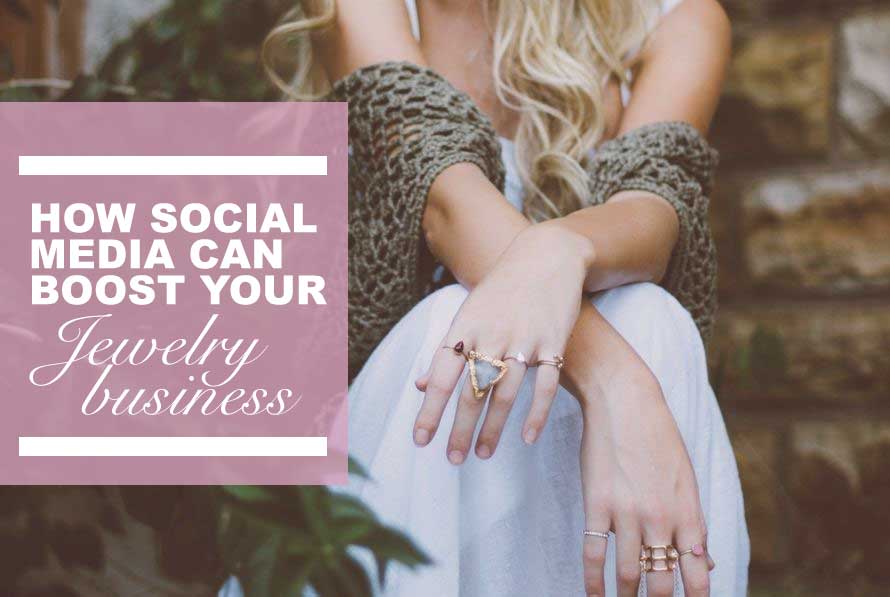 Using the BEST Hashtags for Jewelry
I have a list of the best hashtags for jewelry you can copy and paste into your instagram account. Bookmark this page.
On instagram, you can use up to 30 hashtags per post. I recommend you take full advantage of using all 30. You can experiment using these and make them your own by changing some and seeing what works for your jewelry business.
Using your phone: Touch and hold to copy jewelry hashtags | Paste into Instagram
Success for both small and large businesses
Why use Jewelry Hashtags?
First of all, hashtags are the "keywords" for social media platforms such as instagram,  twitter, Facebook, and Tumblr. Using the best hashtags for jewelry will level the playing field for your small business! You can literally compete with large jewelry stores this way no matter how many followers you have.RELATED POST  How to Get Your Business Started on Instagram
Using Jewelry hashtags on your instagram posts are perfect for anyone selling jewelry. If you have an Etsy store, online retail store, or even a local jewelry shop, you should be using these specific jewelry hashtags. BTW, make sure you place your online store's website or Etsy page in your instagram profile.
Top Instagrams For Jewelry:
using Hashtags for Jewelry Effectively
Take a look at these people on instagram. Their instagram accounts are properly set up using hashtags geared to their specific type of jewelry they're marketing on instagram. Study their photos and hashtags because they're doing a great job.
@pannlshop – Handmade Watchband
@jewels_gems  – Handcrafted, heritage jewels
@pieceofartgs – Handmade bohemian jewelry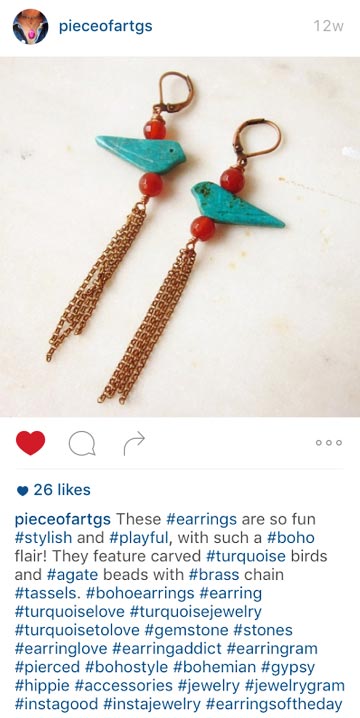 Hashtag Jewelry Stats:
Instagram #Jewelry Hashtag: 17,097,380 posts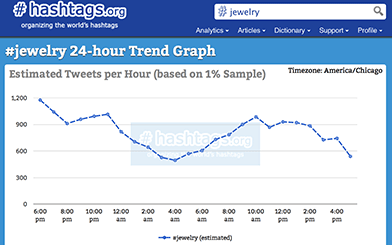 Twitter #Jewelry Hashtag: On average 1200 jewelry hashtag tweets per hour (source hashtags.org)
Are you a Social Media Marketer? Top 10 Instagram Facts Marketers Need to Know
If you know someone that sells jewelry online, please share these hashtags with them. Or if you know someone successful selling handmade jewelry by marketing on instagram, I'd love to feature them.
As I mentioned earlier, I have been helping many businesses get started on instagram. Not only large retail businesses, but also small local businesses that rely on foot traffic. Th one major business benefit instagram has given my clients, is a welcomed boost in sales and revenue. If you're serious about using instagram and would like to learn more way to gain likes, followers, I recommend you check out these 10 creative ways to use instagram for business.RELATED POST  Top 10 Snapchat Facts Marketers Need to Know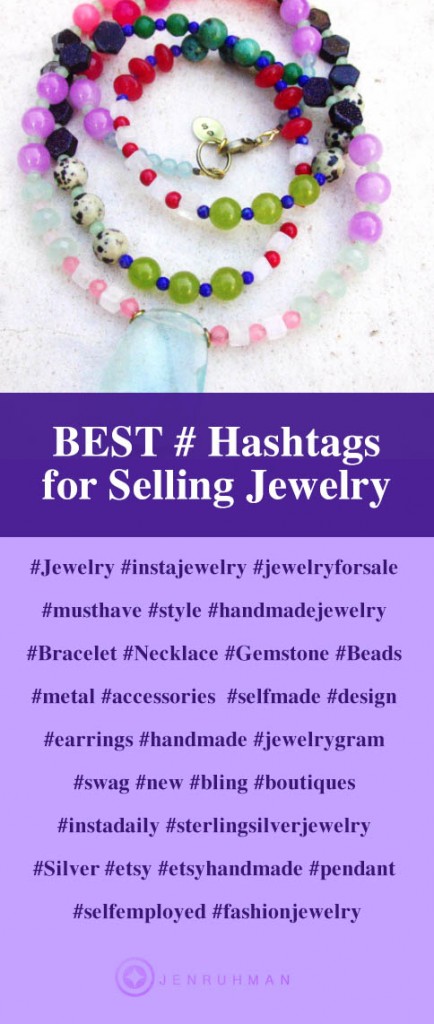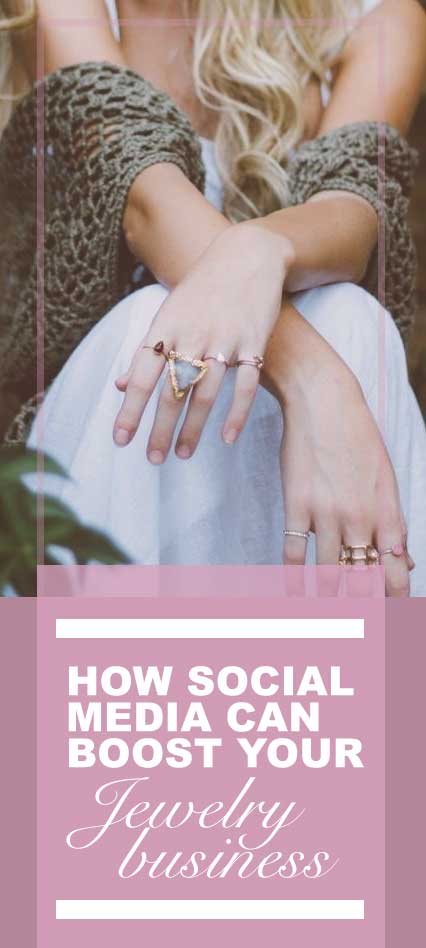 Thank you for reading instagram hashtags for jewelry.
Do you have a small jewelry business / store and need local instagram followers? Here's how to grow followers and gain foot traffic to your store.