The real estate industry is highly competitive, and the competition is getting stronger each day.
Not only that – take a quick look at the price per click you'd have to pay to show up in Google Ads: 😱
Can you afford to advertise in Google Adwords?
With the cost per click (CPC) being $95 for one click, could you afford 10 clicks for $950.00?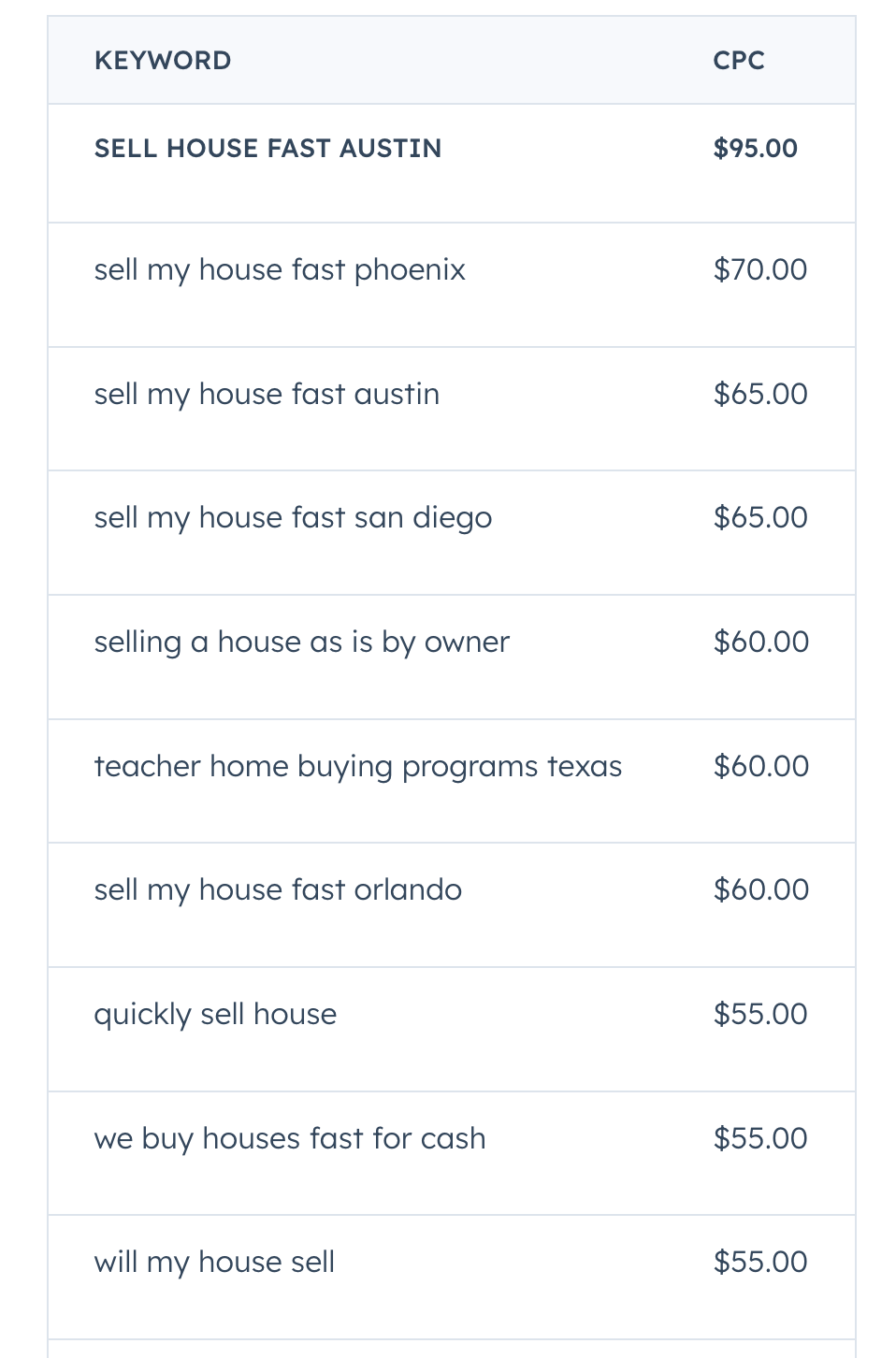 https://blog.hubspot.com/marketing/most-expensive-keywords-google
Have you seen how much it costs per click for real estate PPC campaigns?! YIKES!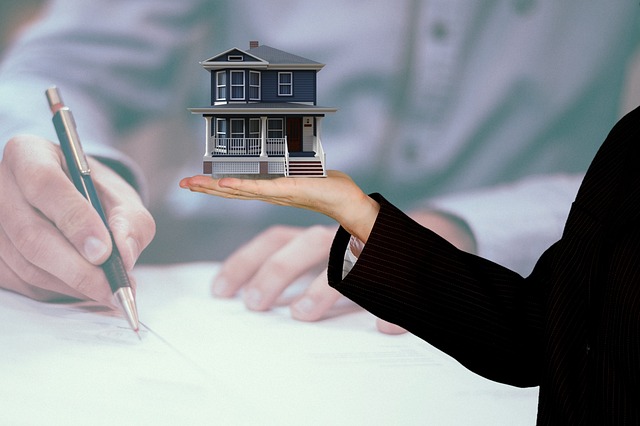 The competition is even more complicated online, where the first page of search results determines who gets the clicks and leads. In this digital age, businesses need to have an online presence to stay relevant, and realtors are no exception. Realtors who want to acquire leads and grow their business need to invest in SEO services. SEO is essential for real estate businesses to get their websites ranking high on search engines like Google. In this blog post, we will discuss the importance of SEO services for realtors.
1. Boost website traffic and generate more leads
SEO services optimize your website to rank higher in search engines, increasing traffic to your website. SEO services help you generate relevant leads that are interested in your properties, making it less time-consuming and more cost-effective to acquire new leads.
2. Stay Ahead of the Competition
Real estate businesses have many competitors, and SEO services can help your business stand out. SEO experts can help you target specific keywords that are relevant to your business, making it easier for potential clients to find your website. When your website is optimized correctly, and you have a higher search engine ranking, you will be more visible to potential customers. This visibility is essential for your business's continued success.
3. Cost-Effective Marketing
One of the most significant advantages of SEO is that it is cost-effective than traditional marketing. SEO services are an investment that can provide a positive return on investment. SEO services can keep your website optimised for long periods, making it more sustainable and cost-effective in the long run.
4. Better User Experience
SEO is focused on improving user experience on your website. SEO services optimize your website's functionality, make it easier for users to navigate, and make relevant information about your properties easier to find. This improved user experience can lead to increased engagement, better customer retention, and, ultimately, better conversion rates.
5. Increased Credibility
Having a website that ranks high in search engines can boost your business's credibility. Clients trust businesses that have a visible online presence and rank higher on search engines. Investing in SEO services can help increase your online visibility and brand credibility.
In conclusion, SEO services are essential for realtors who want to continue growing their business and stay relevant in this digital age. The benefits of SEO services for real estate businesses are vast, from increased traffic to higher credibility, SEO services are an investment that can provide long-term benefits for your business. So if you're looking to stay ahead of the competition, generate more leads, and increase your online credibility, then consider investing in SEO services today!
Tired of seeing your business go unnoticed on the web?
Jen Ruhman SEO can help you turn that around. We have the knowledge and expertise to make sure that your website is seen by more people, leading to a greater return on investment for you! Start generating leads with my San Diego SEO company today.
Imagine having more customers and reaching new heights as an online business – let us be a part of that journey by helping discoverability, increase traffic and ultimately grow your bottom line.
Take this exciting opportunity now – call (619) 719-1315 or visit our website for consultation about how we can get started! Don't miss out – start growing your business with Jen Ruhman SEO today!