Looking for another FREE SEO tool?
This is my favorite FREE WordPress plugin to empower any WordPress website with schema markup. It immediately adds JSON-LD schema to a blog post! You can install it and enter your content in less than 3 minutes.
Why are SEO professionals excited about featured snippets?
Featured snippets gives lower ranking pages another chance to list at the top of the first page of Google. This is all done with little effort. You can easily get there with the WordPress plugin I recommend called: Structured Content (JSON-LD)
For SERPs with featured snippets, 8.6% of all clicks go to the featured snippet on average (Ahref's study).
I'm using this post for a quick example. As a trusted SEO Specialist, this is my recommendation!
Here's the plugin in action below and the steps how to use this plugin:
Step 1
In your WordPress dashboard go to: Plugins
RELATED POST: How to Rank Higher in Google Maps
Step 2
Search for "Structured content". You'll see the red #WPSC plugin by Gordon Bohme, Antonio Leutsh.

Step 3
Install the plugin and click "Activate"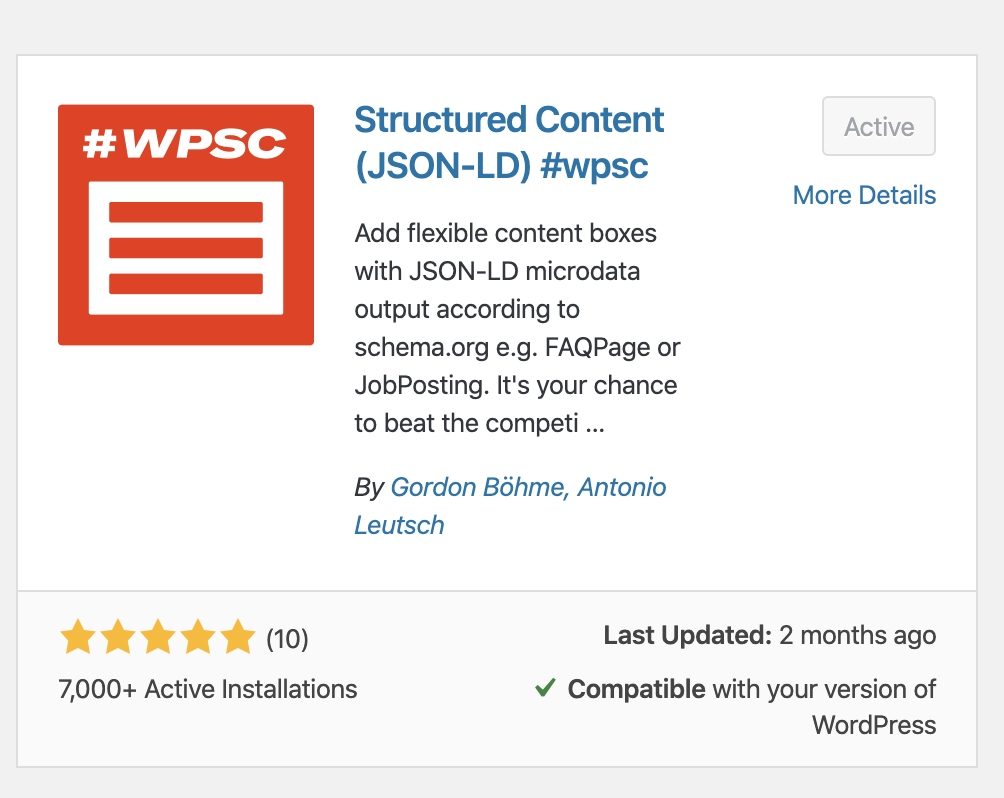 RELATED POST: SEO Checklist for New Blog Posts
Step 4
In your Gutenberg editor, add a new block > FAQ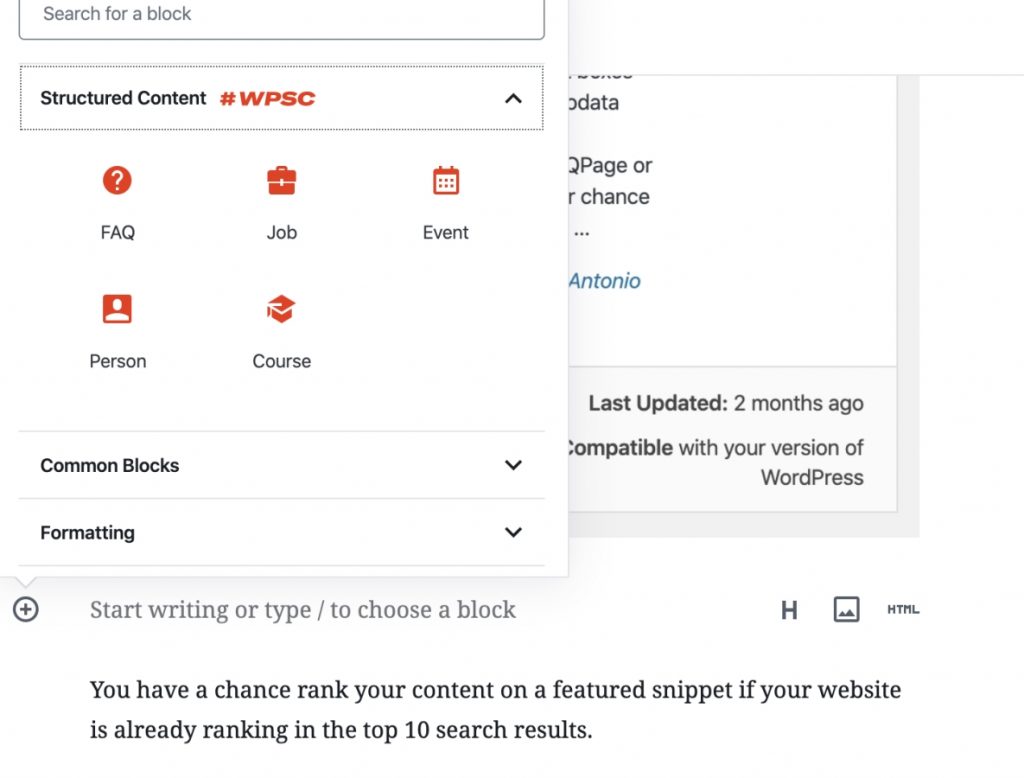 Step 5
Enter your question and answer for your snippet. Don't forget to add an image.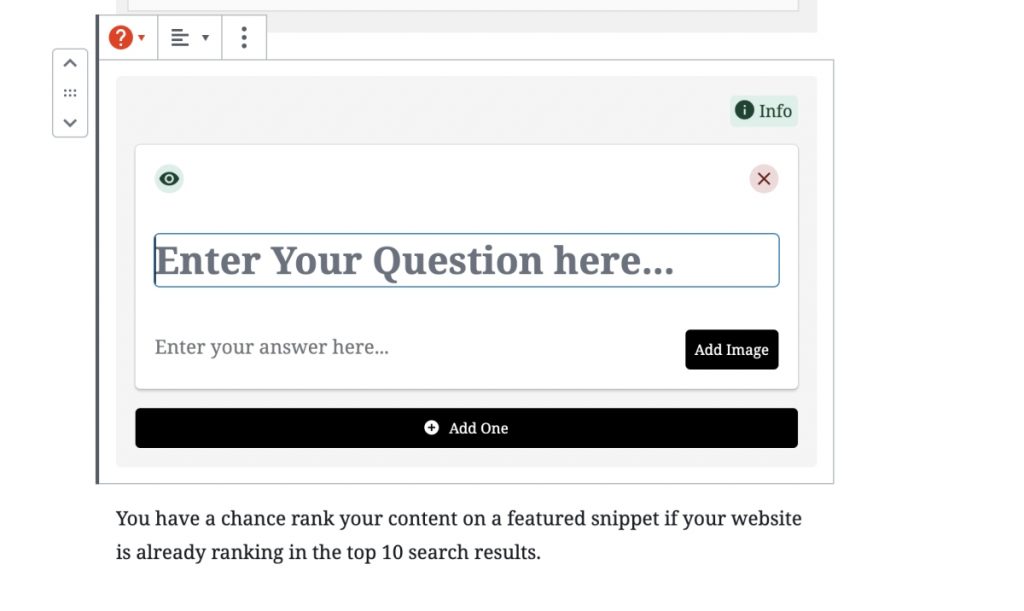 RELATED POST: SEO Facts Business Owners Overlook
Finished!
That's all you have to do to get your blog posts ranking in Google's featured snippets! However, you have to already be ranking in the top 10 SERPS in order to be pre-selected to appear in Google's featured snippets.
Want to increase your chances being a featured snippet?

First, test the search query you want to be featured for in Google search results. If the featured snippet is a list, create a list. If Google is featuring a table, make an HTML table.

Second, (use the plugin Structured Content #WPSC plugin by Gordon Bohme, Antonio Leutsh.)
Third, Include related questions in your article.

Finally, I recommend you examine the your competitor's snippet that's already ranking and rewrite it making yours the most helpful and concise.
RELATED POST: The Best FREE Longtail Keyword Generators
That's it. It's officially my favorite plugin and I think it's the best plugin for Ranking in featured snippets.
Thanks for reading!
Please leave any questions in the comments section below!
Your SEO Expert,
Jen