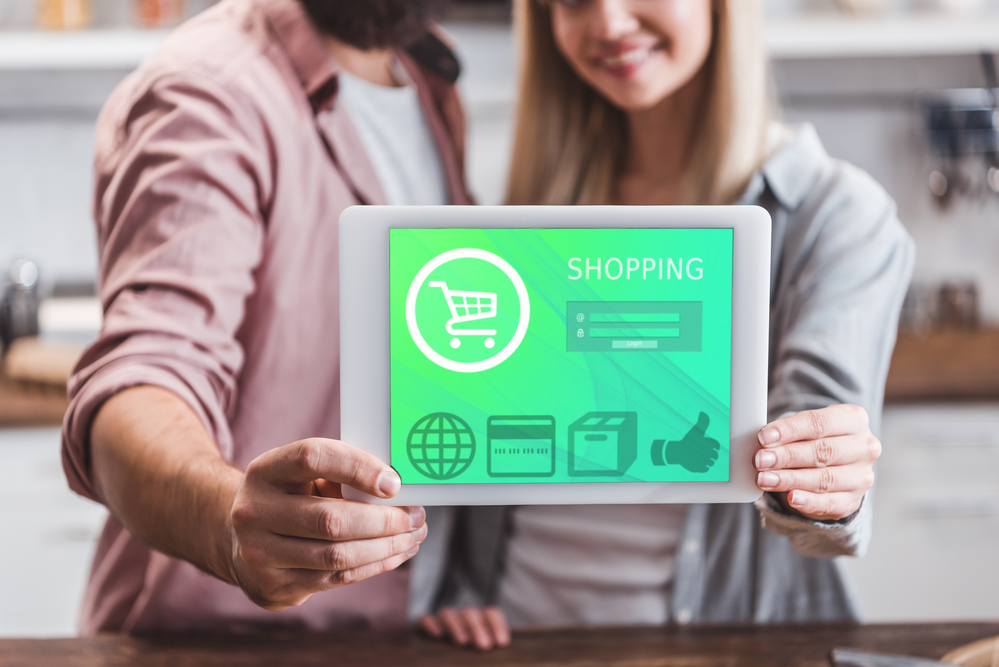 You've created a great product.
Congratulations! But now you need to make sure people can find it online. That's where SEO comes in. Search Engine Optimization is how you ensure your product appears as one of the first results when people search for keywords related to your product.
Think of it this way: if you have a physical store, you want it to be located on a busy street where people can easily see it and come in. But if your store is hidden away on a side street, then people are less likely to find it and even less likely to come in. The same goes for your product online—you want it to be easy for people to find.
Gain SEO benefits from a powerful product description:
Increase traffic to your eCommerce website
Improve your site's ranking on search engines
Get more leads and sales through higher visibility
Optimize your website for maximum conversions
SEO is how you make that happen, and one of the most important elements of SEO is your product description. Here are 6 elements of a powerful SEO product description so your product can get the visibility it deserves.
1) Use Keywords Strategically
When potential customers search for products online, they use keywords. These are the words or phrases that describe what they are looking for. For example, if someone is looking for a new pair of shoes, they might search for "women's size 8 black leather pumps" or "men's size 10 running shoes." As a seller, you want to make sure your product appears when potential customers search using these keywords.
To do that, you need to use keywords throughout your product description—but beware, too many keywords will result in something called "keyword stuffing" which will actually hurt your ranking. A good rule of thumb is to use each keyword 2-3 times throughout the description.
2) Keep It Short and Sweet
Your product description should be informative but also concise—you want to give potential customers enough information so they know what they're buying but not so much that they get overwhelmed and click away. The sweet spot is between 50 and 200 words. Any more than that and you risk losing people's attention; any less and you might not give them enough information.
3) Use Active Voice
When writing your product description, use active voice rather than passive voice. This means that instead of saying "The dress was made of silk," say "This dress is made of silk." Active voice is shorter, simpler, and easier to read—all good things when you want potential customers to stick around and read your whole description.
4) Write In the Second Person Point Of View
Similarly, write your description as if you are talking directly to the customer. This will make your writing sound more personal and friendly rather than stiff or formal. Instead of saying "The shirt comes in sizes small through extra-large," say "You can find this shirt in sizes small through extra-large."
5) Highlight The Benefits
Your potential customers don't just want to know what your product is—they want to know what it can do for them. So make sure to highlight the benefits of using your product throughout the description. For example, if you sell laundry detergent, don't just list the ingredients; tell them how using your detergent will make their clothes brighter and their whites whiter.
6) Use Natural Language
When writing SEO descriptions (or really anything meant for public consumption), it can be tempting to stuff as many keywords as possible into every sentence. resist this temptation! Not only will this make your writing sound awkward, but it will also turn off potential customers who can spot keyword stuffing from a mile away. Instead, write using natural language that flows smoothly and sounds natural. This way, potential customers will actually enjoy reading your descriptions—and might even be persuaded to buy your product!
Product descriptions are an important element of SEO because they help potential customers find your product when they search for keywords related to what you're selling. By including these 6 elements in your own product descriptions, you can increase the visibility of your products and boost sales!
Example:
Title: The Internet's Most Comfortable Cozy Faux Fur Coat for Sale
Meta Description: New Arrival! Buy House of London Women's Faux Fur Coat with fast shipping and top-rated customer service.
Product Description:
Looking for something special to keep you warm this winter? Check out the House of London faux fur coat! This luxurious coat is made from the finest quality materials and is designed to keep you snug and comfortable all season long. The cozy faux fur will make you feel like you're being hugged by a teddy bear, and the stylish cut will keep you looking chic and fashionable. Whether you're headed out for a night on the town or just cuddling up at home, this coat is sure to become your new favorite. Don't wait – order your House of London faux fur coat today!
Do you want to increase traffic to your eCommerce website?
SEO is the best way to do that. By increasing your website's ranking on Google and other search engines, you can bring more potential customers to your site. And we can help with that.
Jen Ruhman is an SEO company in San Diego that knows how to optimize your website for the best results. We'll help you achieve higher rankings and increased traffic – so you can start making more sales and grow your business.
Contact us today for a free consultation on SEO services for your eCommerce website!