San Diego is a bustling city with a diverse range of industries. From tech startups to local businesses, every industry in this area is looking for ways to maximize their digital presence and stand out from the competition. This is where Search Engine Optimization (SEO) comes into play. SEO is an essential part of any digital marketing strategy and can be used to increase visibility, drive traffic, and boost sales. Let's take a look at the top San Diego industries that benefit most from SEO.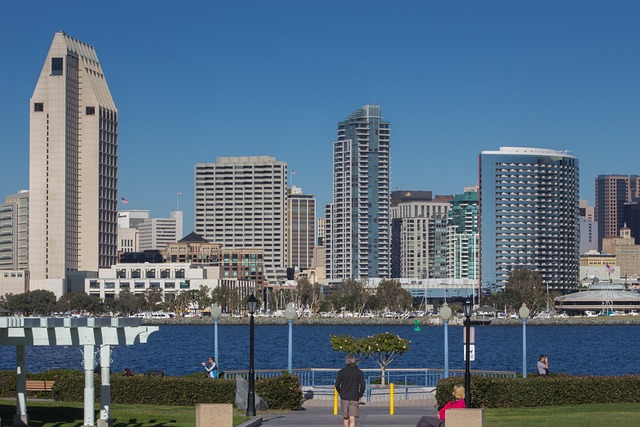 Real Estate
Real estate agents need to be visible online so that potential buyers can find them easily. SEO helps agents increase their visibility by optimizing their website content, such as property descriptions, images, and videos. Additionally, SEO can help real estate agents build backlinks to credible sources such as major news outlets or official websites related to the industry. This will not only give more authority to their website but also signal to search engines that their content is valuable and trustworthy.
Tech Startups
The tech industry in San Diego has seen significant growth over the past few years, making it one of the most competitive markets in the city. In order for a tech startup to stand out from the crowd they need to ensure that they have an effective SEO strategy in place. This means targeting specific keywords related to their product or service and creating high-quality content on a regular basis so that customers can find them easily on search engine results pages (SERPs). Additionally, SEO allows tech startups to target local customers who are looking for products or services in their area.
Tourism
San Diego has long been known as one of the premier tourist destinations in California due its beautiful beaches and sunny weather year-round. Although there are many traditional marketing tactics available for tourism companies, SEO remains one of the most effective ways for them to reach potential customers online. Through targeted keywords such as "things to do in San Diego" or "best places in San Diego" they can optimize their website content and increase visibility on SERPs when people search these terms online. Additionally, tourism companies can use local SEO tactics like listing their business on popular review sites like Google My Business or Yelp which will further boost visibility when someone searches for attractions or activities near them.
San Diego is home to many different types of businesses with unique needs when it comes to digital marketing strategies like SEO. From real estate agents needing better visibility online in order to attract more clients, tech startups looking for ways to stand out from the competition, or tourism companies trying attract new visitors; all three industries could benefit greatly from an effective SEO campaign tailored specifically towards achieving their goals. By focusing on creating high-quality content targeting relevant keywords and building backlinks with authoritative sources these businesses can improve visibility on SERPs and ultimately boost sales for their business!\
Are you tired of not being able to find your business in search engine results?
Jen Ruhman SEO is here to help. We are a local San Diego SEO company that can give you the boost your website needs, and make sure your business gets seen by potential customers online. With our experience and knowledge, we will do all the hard work for you and keep you informed every step of the way with monthly reports detailing our progress.
With Jen Ruhman SEO, you won't have to worry about getting lost or stuck in cyberspace – we will ensure that your business stands out from competitors with powerful organic rankings! Our goal is to make sure that people can easily find and recognize your brand name when searching online.
Contact us now at 619-719-1315 —  take action now so more customers can find out about what an amazing product or service you offer!