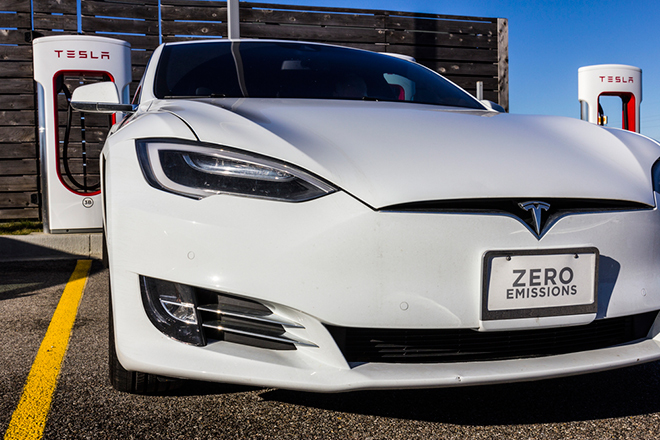 Ladies, especially female entrepreneurs.. If you're shopping for a new car… let me recommend the Tesla Model S. I have my TOP 10 super girly reasons why I LOVE my Tesla Model S! And ladies, I think you'll love this electric car too! Enjoy reading…
1. No more fumbling for my keys in my purse!
I can walk up my Tesla Models S with my keys in my gigantic purse and have the car unlock automatically when I walk up to the car. It's so helpful and AMAZING! Not to mention I can walk away from the car and it locks by itself! Yesss!
2. No more Spending money on Gasoline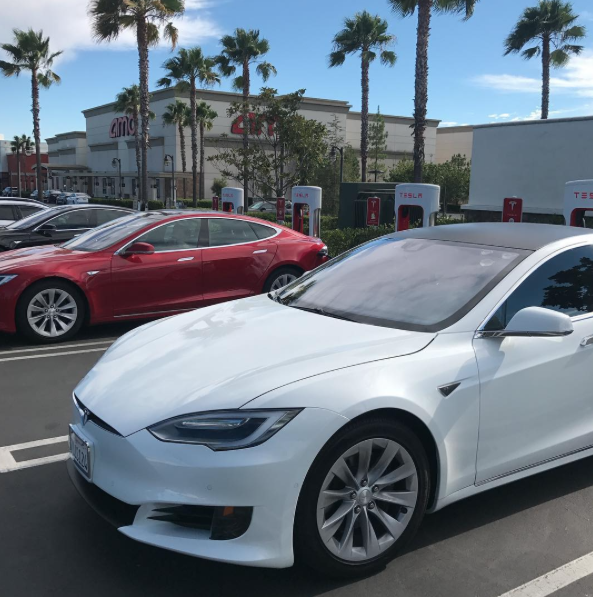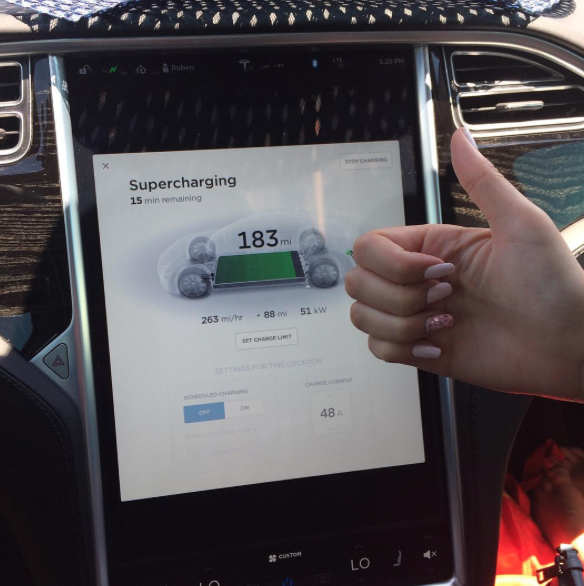 I broke up with gas stations. I can charge my Tesla Model S for free at any Tesla supercharger station I can charge the car in a matter of minutes rather than hours. What's also awesome about the Tesla Supercharger stations is that they're usually located at popular restaurants and (here's a nice mall pictured below) points of interest to get out of the car and walk around. Not to mention malls accommodate with complimentary Tesla charging stations and preferred parking. These Tesla charging stations look so upscale and safer than visiting a gas station! You can also charge the car at home and set it to charge at midnight for lower electric rates. If you have solar panels at home, you're really going to be happy!
3. No "pop the hood" car maintenance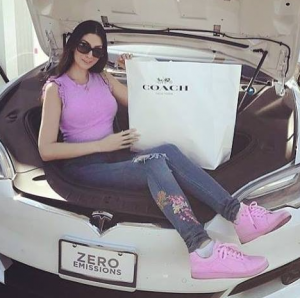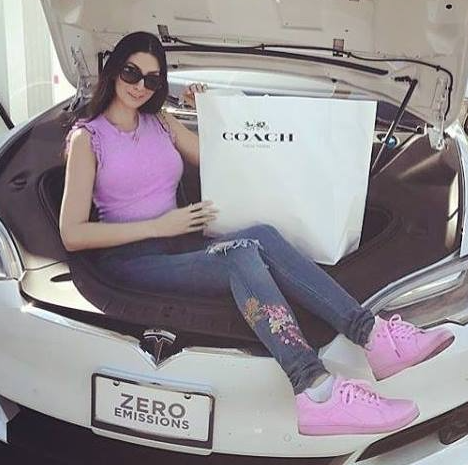 Forget having to look under the hood for anything other than adding windshield wiper fluid! I don't have to worry about anything, never getting my hands dirty or greasy. No oil changes, no oil filters, no nothing! Yay! I don't have to feel like I'm "being taken advantage" as a woman going to an auto repair shop.
4. You get a "frunk"
Front trunk aka "frunk" Extra storage space! Great to place shopping bags in the frunk if you ever find yourself parked tightly between two cars and you can't get by with your shopping cart. You can also sit in your trunk and take an awesome photo like I did 😉
5. Safety peace of mind -Tire pressure always displayed (PSI)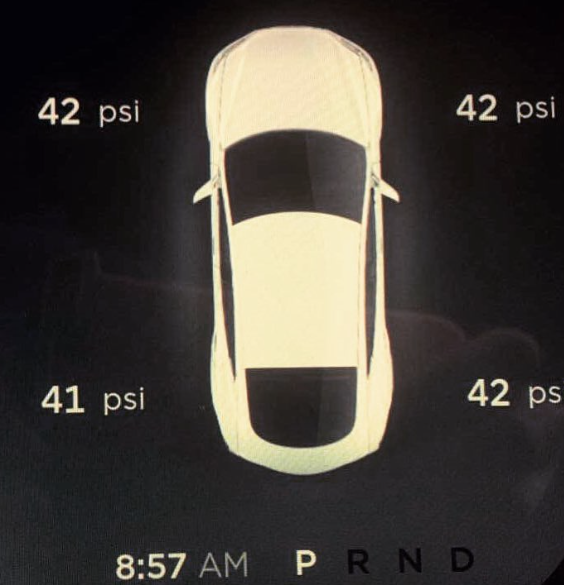 Ever think you're getting a flat tire? You know the feeling you get when you're driving past debris on the freeway and you wonder if it affected your tires? You can drive knowing the accurate PSI is being displayed in real time. Peace of mind. You won't have to drive second-guessing yourself wondering if you should pull over and inspect your tires.
6. Remotely turn on the air conditioner before you get in
Using the app, I can set the car temperature from my office so I can have a nice cool car waiting for me. How awesome is it walking into a cool car on a hot day? Same goes for heater!
7. Never run out of battery power
If your Tesla is running low on power, hit a button and you can see the nearest location where to charge. You can also see how much charge you will have left on arrival of any trip you take. My husband and I went on a trip from San Diego to Las Vegas. Never once did we fear running out of battery in between charges. It's also known as "range anxiety."
8. If anyone ever stole the car, I could track it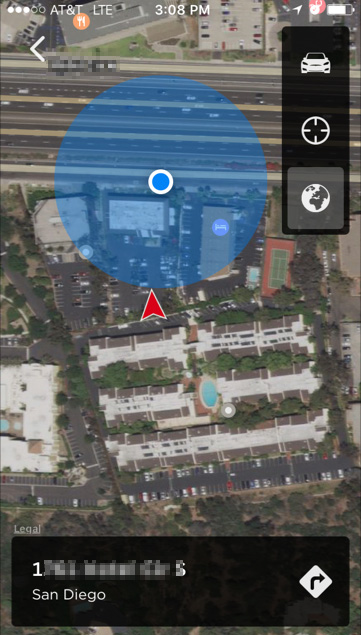 Just open the app on your phone and see its location instantly. I can also see the MPH and more details.
9. Parking made easy
If you're like me, you hate parking in tight spots. You get an awesome rear camera and front sensors that makes parking less frustrating. Of you can always let the car drive and park for you in the autopilot mode.
BONUS TESLA features you'll LOVE:
Fun easter eggs such as a huge doodle tablet if you tap the "T" four times in a row. If you have kids, this could easily keep them busy! 😉
There's an autopilot mode!
I can SUMMON the car with a touch of my phone from the app or key fob
Instant speed – the fastest car I've ever owned
Low center of gravity, better handling – can't flip it
ZERO emission enviornmetnally friendly
HUGE touch screen for maps, music, settings, rear camera, surf the web
The car has a sexy style that screams technology (I think so)
Carpool lane privileges
REGENERATE power when I let of of the gas or coast
Tesla adds new software updates to keep it secure.