Local SEO Case Study for Meal Delivery service in San Diego
Currently working on a web project for a San Diego meal delivery company called Smart Nutrition.
Here you'll learn some valuable SEO tips that work with proof.
Backlinks
Second, not only does this blog post help rank the website Smart Nutrition Life .com, it also helps adding a juicy backlink to the website using the desired keywords "San Diego meal delivery company." Also using a variation like, "meal delivery San Diego." Even "meal prep San Diego." These are the top keywords a potential user will type to organically find this new local healthy meal delivery website.
You want backlinks using a variety of keywords.
It's a challenge ranking a new website with little content – but here's how!:
The cons: The domain is brand new as well as the website. Meaning there's NO backlinks from any websites. Not to mention the meal delivery business is very saturated in San Diego. There is no blog that has fresh content added regularly. Along with very little website content.
The pros: I've started from scratch designing and developing the website with SEO. Making sure to optimize the image file sizes, add alt and title tags; even naming images with keywords. I've also managed to get the website to rank on the second page so far. Last month it was on the seventh page of google search results.
How I started the SEO from scratch
wordpress platform
https:// encryption for an online store
optimize images / alt / title / image name
every product page has long tail keywords in the url and or the meta title / meta description for example "picadillo San Diego. (ranks pg 1)
WooCommerce plugin -ecommerce – easy to add SEO
Using the Yoast SEO plugin as mentioned below
Want to know the one little change I made to get the website to jump from the seventh page to the second?
All I did was place the top keywords in my Meta Title! What? Yes!!!!! Here's how:
You can easily do this by installing the Yoast SEO plug-in in WordPress.
(Get the free Yoast SEO plugin here!)

See the proof:
Look in the top title bar
I also included this in the meta description, go to google
Type in "San Diego meal delivery"
It's ranking on the second page, view the title and meta description

This one little change will usually help any blog post or web page you want to rank higher! Unfortunately for me, there's so much competition in this meal prep/ meal delivery services industry in San Diego. It seems like everyone and their mom is into selling meal services online.
Luckily, we're utilizing WooCommece. It's pretty user friendly right out the box. However there's some non user friendly elements like the checkout process I wish WooCommerce would improve in the next update.
I'm going to continue to update this blog post with white hat SEO improvements I made to the website. Stay tuned.
Please subscribe to receive these easy SEO updates you can do to your website!
I've been handling the SEO and design for the website so far with the Smart Nutrition Life team.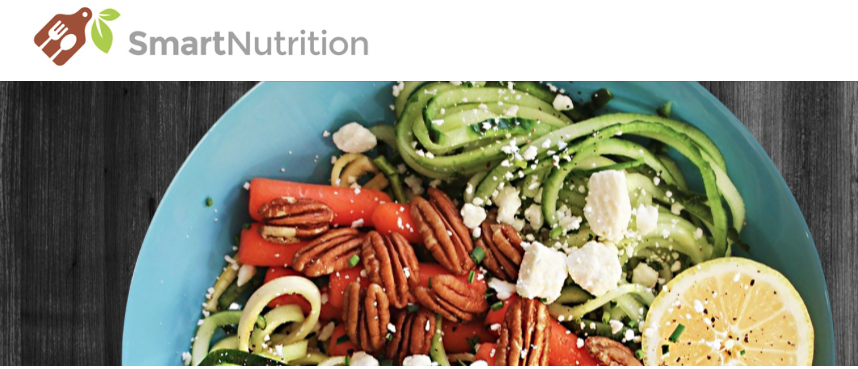 The website: https://smartnutritionlife.com
Platform: WordPress
Ecommerce: Woocommerce
Plug-ins: Lots of premium plug-ins and a few free plug-ins
It's a work in progress. However, I'm looking forward to optimizing the SEO for this woocommerce website.
I recently enjoyed photoshopping some of the photos of food. Sharpening the photos and saturating some of the colors. I also loved placing the plate on a trendy dark wooden background. The photo on the home page was photographed by an amateur photographer and I just sharpened the image and bam! Looks delicious right?
Complete with a custom mobile friendly menu.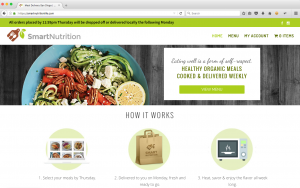 Lots of customizing the theme's functions.php
I look forward to sharing this project's status with you.
Please feel free to ask me any questions.