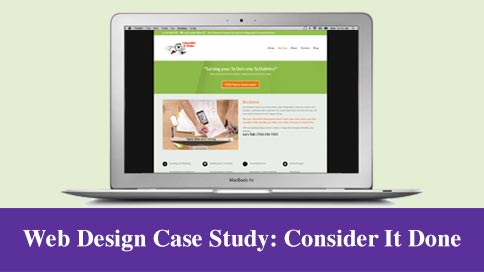 Here's speedy SEO optimization. Ranking for a local service.
What's really interesting is this woman has moved from California to Florida, meaning I've simply optimized her site for local results…. twice.
The best part, the second time was super-duper easier. I just changed all the California text to Florida. Google ranked it fast.
The most crucial pieces of the SEO optimization:
Having the Google maps listing below outlining Cocoa, FL.
Having the keywords in an h1 tag, Meta, 
Blog post about personal assistant services in Cocoa, FL
Beneficial blog posts about benefits of having a virtual assistant etc.
More about Lisa.
Looking for a personal assistant in Cocoa Florida? Be sure to contact Lisa Hamel, the lady that "turns your to do's into ta da's. She specializes in helping small businesses in San Diego save time and money by outsourcing their needs.
This web client had all her content, images, and logo ready for me, what a dream! All I had to do was get her a wordpress platform ready and teach her how to blog. This was a special client that wanted to be a part of the design process, so she basically designed the website herself.
This project specialized in having multiple "calls to action" on every page:
(see the prominent orange buttons?)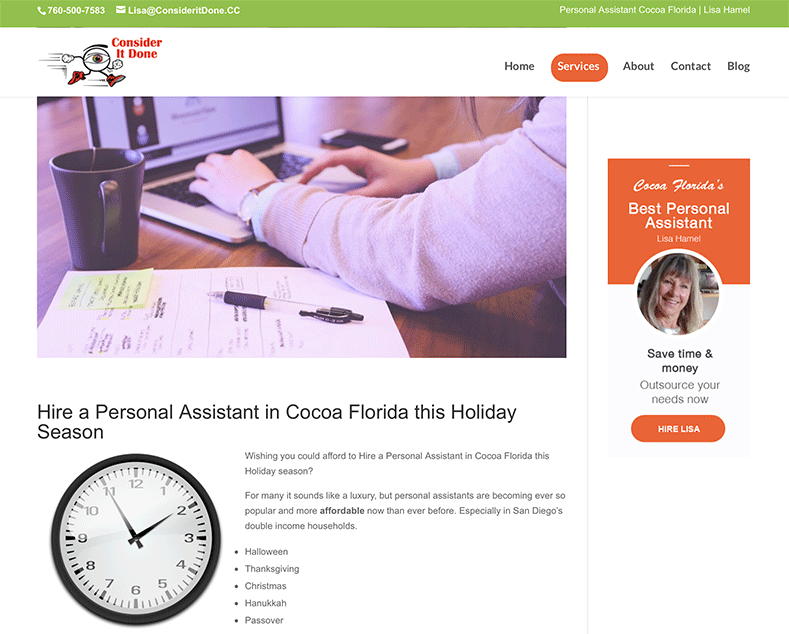 Also a contact form on the bottom of every page:
We also made sure the website was fully responsive. (adjusts to every mobile device)
Jen